A dog-therapy organization is holding its annual gala next week to raise money so more dogs can give people a "helping paw."
On May 17, The Good Dog Foundation's fifth annual "A Fetching Affair" will be held at the beautiful Gustavino's in Manhattan, a fundraiser that promises something for everyone.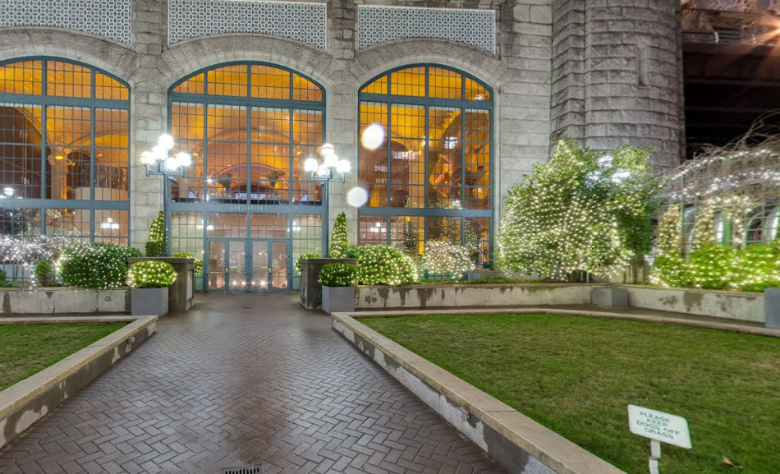 Upon arriving, guests will enjoy an array of hors d'oeuvres including burrata and heirloom tomato aged balsamic emulsion, Parmesan crisp and basil Coulis during the cocktail hour, along with an open bar. During this time the silent auction will also be open and include a number of amazing items to bid on, including limited-edition prints by author and illustrator Maurice Sendak, best known for Where the Wild Things Are; a "Bling Bone" fine jewelry package, dog painting by Mark Tetro and a photography session by Jesse Freidin, a stunning photographer we documented for our piece about how dogs helped HIV-positive people heal.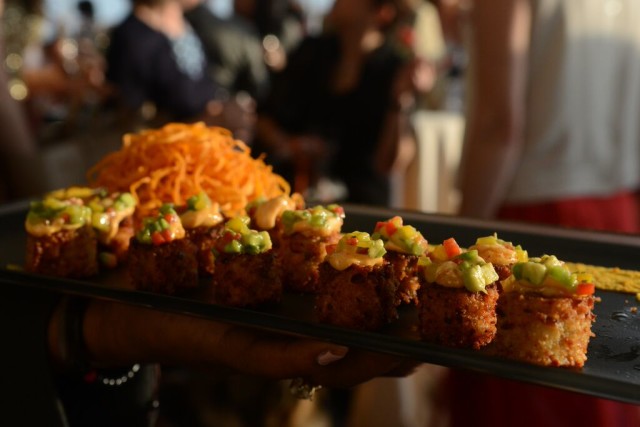 Related: Photo Series Captures How Dogs Are Helping These HIV-Positive People Heal
Once everyone is done with all the oohing and awing and putting in their bids (it gets competitive!), guests will be ushered to their seats for the gourmet sit-down dinner. The menu includes a choice of sliced breast of chicken with fingerling potatoes and asparagus in a porcini mushroom sauce; roasted French breast of chicken with cracked bulgur and asparagus or roasted cauliflower "steak" with pilaf and a red curry sauce. Dessert will include one of the following: key lime chocolate tart, meringue brulee, lime zest brittle or fresh raspberries.
The gala will be emceed by award-winning actor Robert Sell and will honor Planet Dog, a designer of dog products, for their charitable efforts.
"It is an honor to celebrate the generosity of Planet Dog which has given so much to strengthen and further the human-animal bond over the past decade," Rachel McPherson, founder and president of Good Dog, says. During the event, a video will showcase Good Dog therapy dogs visiting Bendheim Cancer Center in Greenwich, Conn., a program funded by Planet Dog.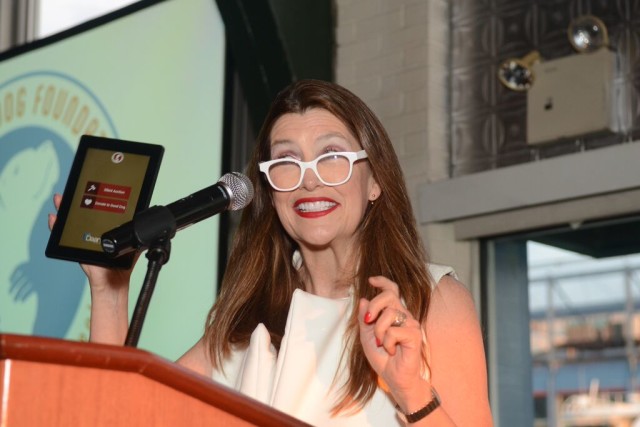 Related: The Good Dog Foundation: How Dogs Help Children With Autism Heal
After dinner, guests will have the opportunity to bid in the live auction and the prizes are pretty drool-worthy. T trip to Paris, a spa package and artwork are just a taste of what is to come.
And for the pups who will be attendance (need to purchase a special ticket), they will get to enjoy themselves as must as the humans. Dogs will get their very own primping station, where a  professional groomer will spruce up their fur, dress them in a bow tie or hair bows and spritz them with a lightly-scented freshening spray.  Once their proper primp session is complete, they can enjoy their very own dog bar with an array of delectable treats. If they are a bit hungrier, the gala has a canine menu of Merrick food, with the choice of Cowboy cookout, Grammies' Pot Pie and Turducken Wing a Ling.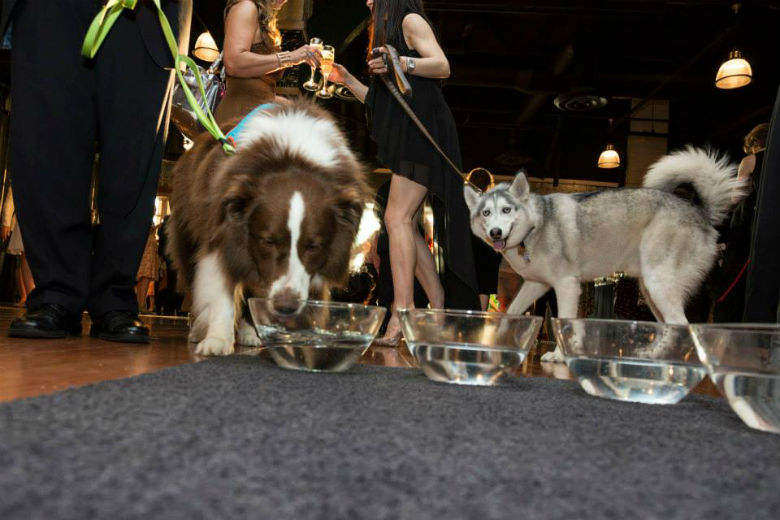 Pups will also have the opportunity to check out new products from Unleashed and "say cheese" in a photo booth. At the end of the night they can pick up their "wag bag" full of goodies including a tennis ball, bandanna and treats.
The proceeds from the gala will continue to support Good Dog's efforts. Founded in 1998, the organization has grown to nearly 1,000 therapy teams in four states providing an array of services — everything from helping people cope with diseases to providing assistance to those with disabilities and being there when disaster strikes. And this year, they will be introducing a new program involving female inmates.
Related: The Good Dog Foundation Holds Gala to Support Life-Changing Work of Therapy Dogs
Good Dog has teamed up with Pace University's Department of Criminal Justice and the Manhattan Correctional Center/Federal Bureau of Prisons to launch a pilot program to teach female inmates parenting skills. The project will involve a curriculum centered around animal-assisted therapy to help inmates better deal with emotions that come up from being separated from their children, along with improving communications skills.
The event goes from 6:30 to 10:00 pm and will be at 409 East 59th Street in Manhattan. Tickets are selling out fast. To grab yours, head over to The Good Dog Foundation's event website.