A thousand dogs' owe their life to one special man.
As the Yulin dog meat festival began yesterday, Marc Ching of Los Angeles-based  Animal Hope and Wellness Foundation was busy saving as many dogs as he could from succumbing to the barbaric, cruel practice of slaughtering these animals for human consumption.
Before the event started, Ching, along with Valarie Ianniello, saved the dogs by acting as a buyer for the dog meat; convincing the slaughterhouses to close down in exchange for a fee and assisting them in setting up a new trade; and other means.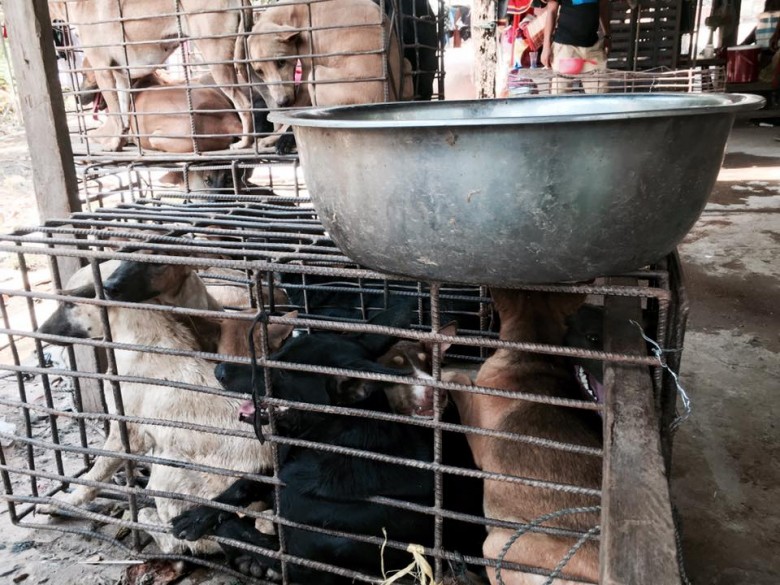 It is estimated that at its peak 10,000-15,000 dogs die at the Yulin festival. Before they are killed, they are tortured — hung, skinned alive, burned, among other cruel acts — as many in Asia believe the more they hurt, the better the meat will taste and will provide health benefits.
Related: Matt Damon, Joaquin Phoenix, Rooney Mara and Other Celebs Star in Video Pleading to Put an End to the Violent Dog Meat Trade
While the Chinese government has publicly said they are opposed to the Yulin festival, Ching reports that officials have tried to block him from entering slaughterhouses, as they fear the dogs' suffering will be exposed.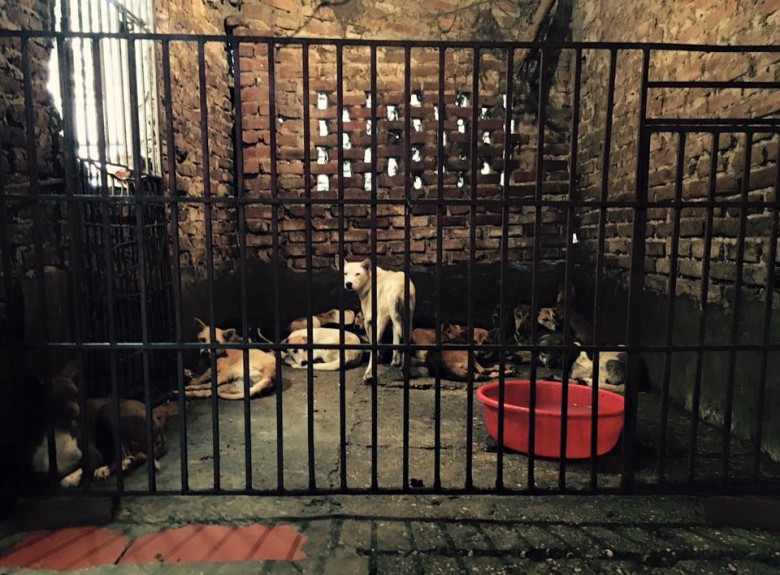 It is reported that this is Ching's seventh trip to rescue dogs in Asia in the last year alone. He has also shut down a slaughterhouse in Cambodia, while he failed to close one down in Indonesia. According to statistics, approximately 10 to 25 million dogs are consumed each year.
Related: Chinese Millionaire Goes Broke Saving Dogs From Meat Trade
Other groups have also had a presence in Yulin, pressuring people to end this practice. Wendy Higgins of the Humane Society International said it has been working, as businesses have been less inclined to advertise dog meat and less dogs are being killed.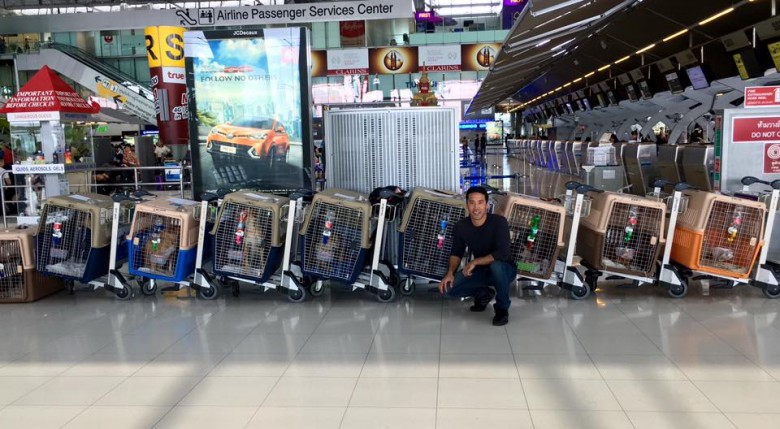 For the dogs, Ching managed to rescue, many will be flown to the U.S., while others will stay in China and be adopted by families. He has been pleading on his Facebook page for donations and big organizations to step in and help save these animals. If you can help, head over to Animal Hope and Wellness Foundation's website.
Related: Ricky Gervais' One Tweet Helps Save 680 Dogs
Images via Facebook