"Even though I'm sick and dying, I don't let it stop me from living my life," says Bellamy Aterburn.
The 19-year-old, along with her sister Savannah, 17, both suffer from a rare terminal illness called Friedreich's ataxia, a debilitating and degenerative neuro-muscular disorder with no cure or treatment. But just because the pair live with this condition, doesn't mean they are going to stop enjoying life. So when they heard about Ricochet, a San Diego golden retriever that surfs with people with disabilities, they dreamed of a chance to ride the waves with this special dog.
But because of mounting medical bills and hardships — their mother recently passed from breast cancer — the Denver family couldn't afford to make the trip. This is when the community stepped up.
Related: 22 Spectacular Pictures of Dogs Riding the Waves at the Surf City Surf Dog Competition
Ricochet's water handler, Dave, hosted a fundraiser to help bring the girls to San Diego. Within 24 hours, the trip was completely funded, including a couple donating 100,000 airline miles and a hotel offering to put them up for free.
When the girls, along with their father Donovan, arrived on the beach this past Wednesday, they couldn't contain their excitement. Each teen took a turn being helped from their wheelchair (they don't have muscle control or body strength) and into the ocean. Once on the surfboard, Ricochet sat behind the girl to counterbalance the board and keep it afloat. (There was also a water team that ensured the girls were safe.) And then for a few moments they got to forget about their illness and take in the whole experience.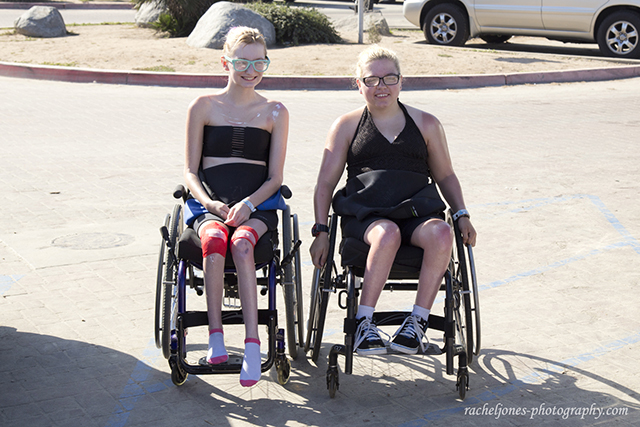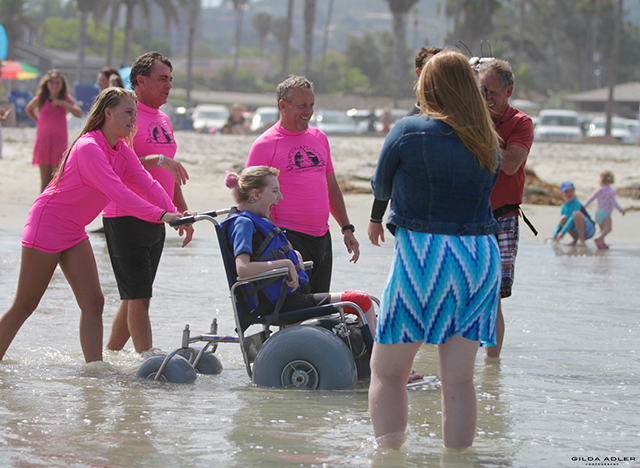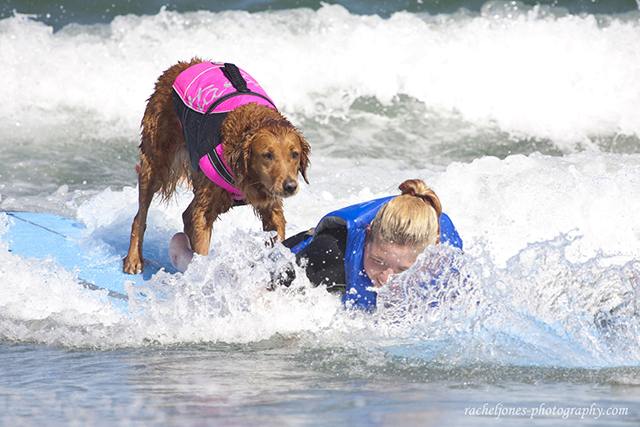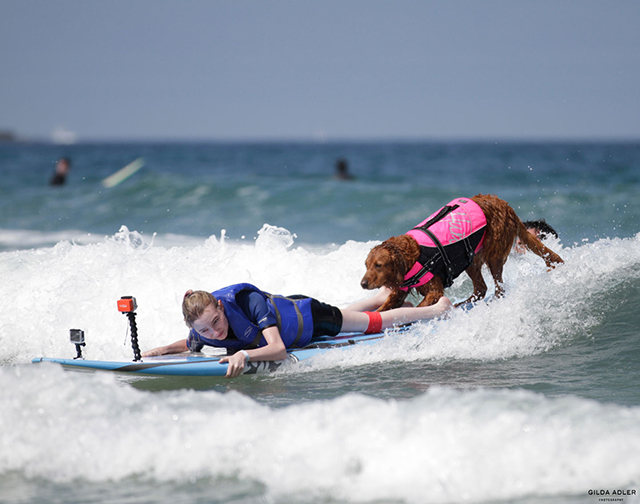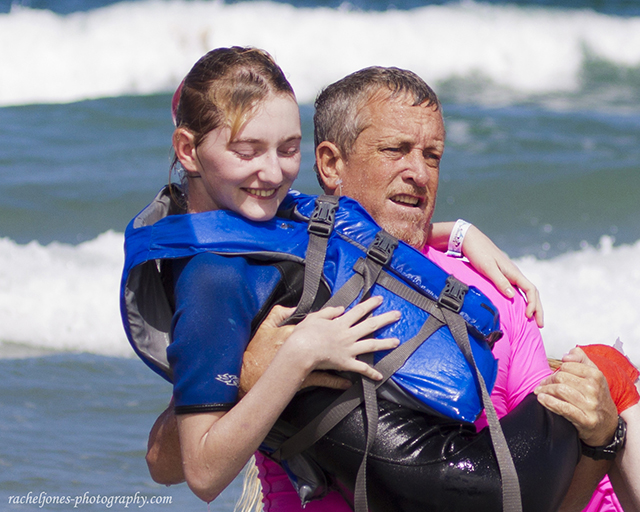 "I've always wanted to surf and then I found out about Ricochet and it made it more special. It just felt so good, like I was free," says Bellamy.
Related: The Only Beach That Requires People to Have a Dog
And when Savannah fell off the board, she remained unfazed. "That was so cool. It was actually really exciting," she said. Her father added, "When Savannah fell off the board, I asked her if she needed to sit and rest, or did she want to go again. She said she was ready to go again!"
Not only does Ricochet's surfing abilities allow people like Savannah and Bellamy to experience adventures they otherwise couldn't, the dog's innate ability to make a deep connection with these individuals is also therapeutic and provides support and healing energy.
Check out the video below: