The senior canine residents at Vintage Pet Rescue in Rhode Island usually spend their days lazing around on comfy pillows and snuggling. But an 18-month-old young whippersnapper adopted as a hospice puppy by the canine retirement home is bringing new energy to the old codgers — and tails are wagging.
Trigger looks perfectly health, and it's hard to believe he's sick when watching him gallop around the backyard. He has been given about 5 months to live. He was diagnosed with renal failure when his family returned him to the Providence Animal Care Center in Pennsylvania because of excessive urination. That's when Vintage Pet Rescue's Kristen Peralta came to his rescue.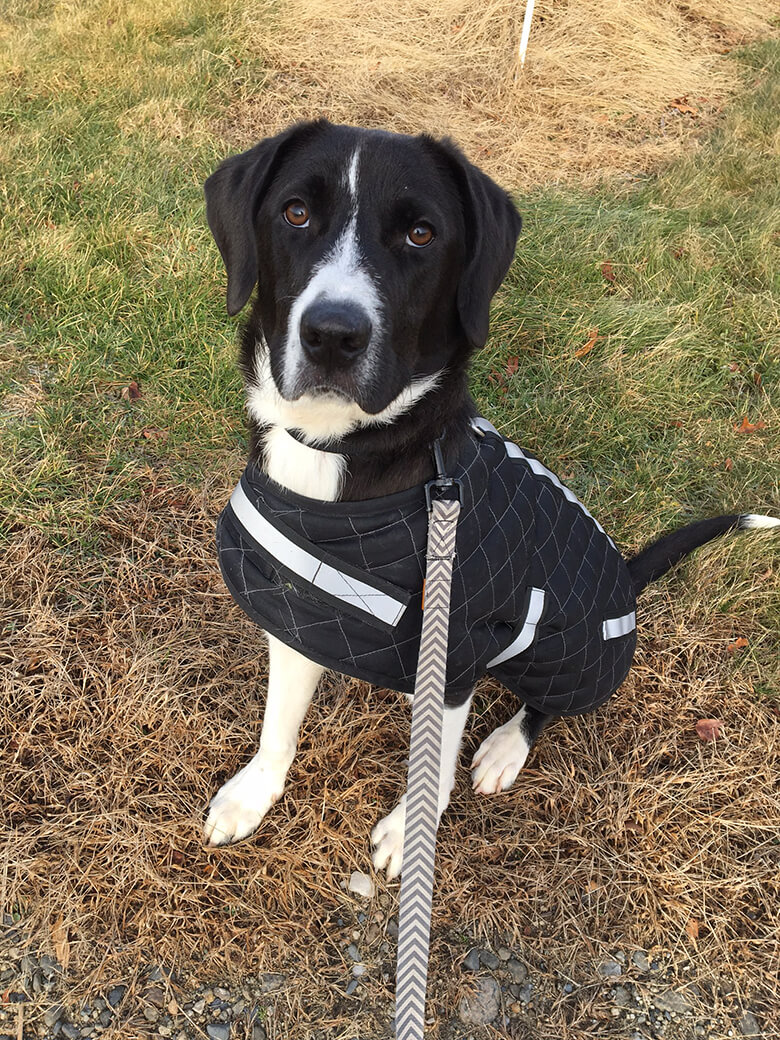 Related: TVs, Fetch Deck and Reflection Area: This Animal Shelter Is One of the Best We've Seen
Vintage Pet Rescue is a senior animal retirement or hospice home. They rescue vintage (senior) pets from shelters and assist owners who can no longer care for their older pets. Their goal is to provide love, attention, comfort and medical care for the remaining months or years of their resident's lives.
"My husband heard about Trigger from a friend and reached out to Providence Animal Center to get some more information," Peralta tells This Dogs Life. "They sent us videos and photos and told us he was great with other dogs."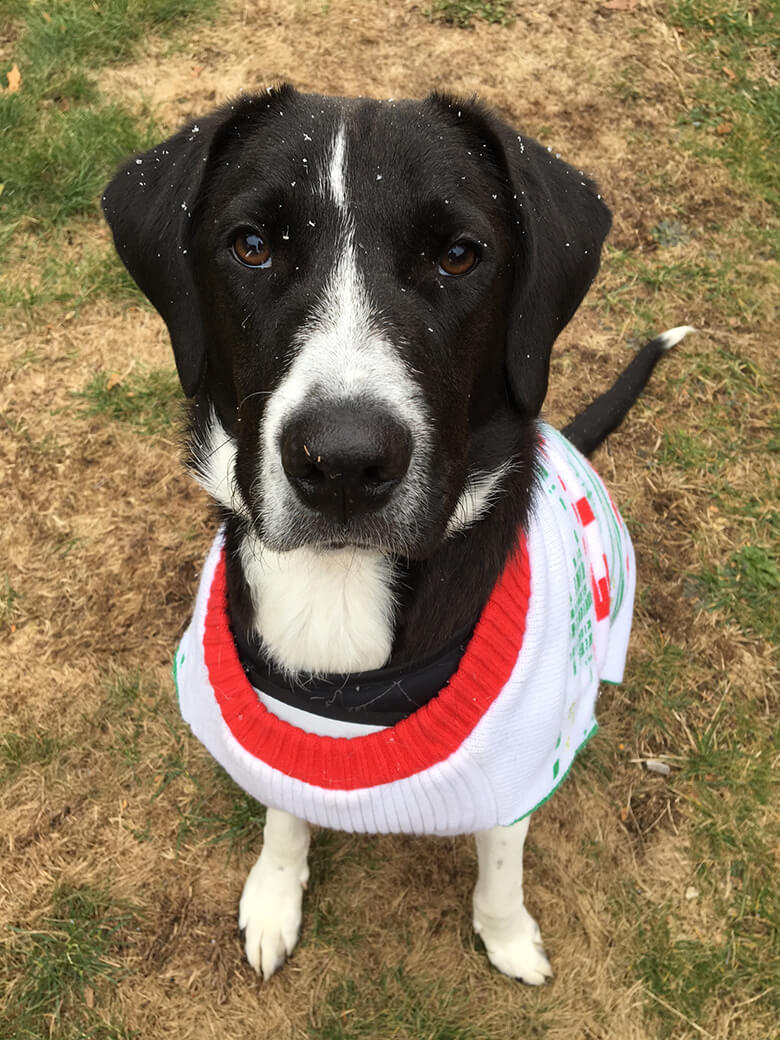 Related: A Deaf 11-Year-Old Dog Who Lived on the Streets, Finally Finds a Place to Rest His Head
It was a no-brainer. Even though Trigger was a puppy, he was coming to Vintage Pets. "We knew it would be very difficult for a terminal dog to find a home, and we really wanted him to be able to spend his last months in a home," says Peralta.
Trigger may be sick, but he's full of energy. "He loves to play, he loves toys and he loves taking walks," says Peralta. "Trigger doesn't know he's sick, and he doesn't act sick. He just enjoys every single day."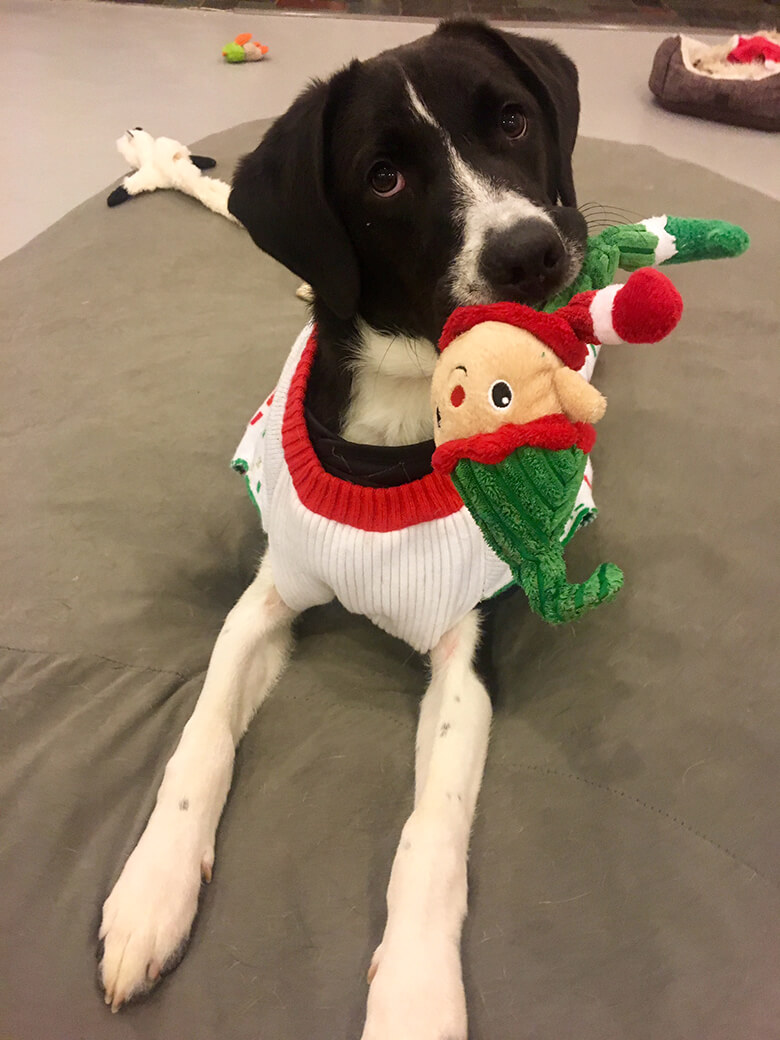 That means he loves to run, jump and wrestle, like any other puppy. "Most of the other dogs keep their distance," says Peralta. "They are more interested in napping than playing!"
One dog, however, discovered his puppyhood again in his golden years. An 11-year-old pit bull named Asher has found his puppy-mate in Trigger. "They will play for hours in the morning, and then Asher will sleep for the rest of the day," she says. "Our 12-year-old Lab, Buddy, also tries to get in on the play action every once in a while."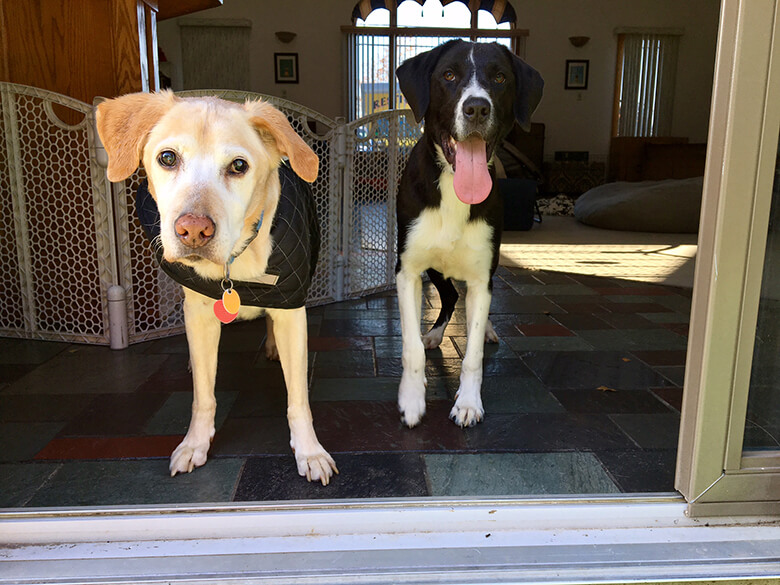 Like many old folks (and most dogs), Trigger has a routine. "He usually plays with Asher for an hour or so every morning, and then we go on a walk through the blueberry fields behind our house," says Peralta.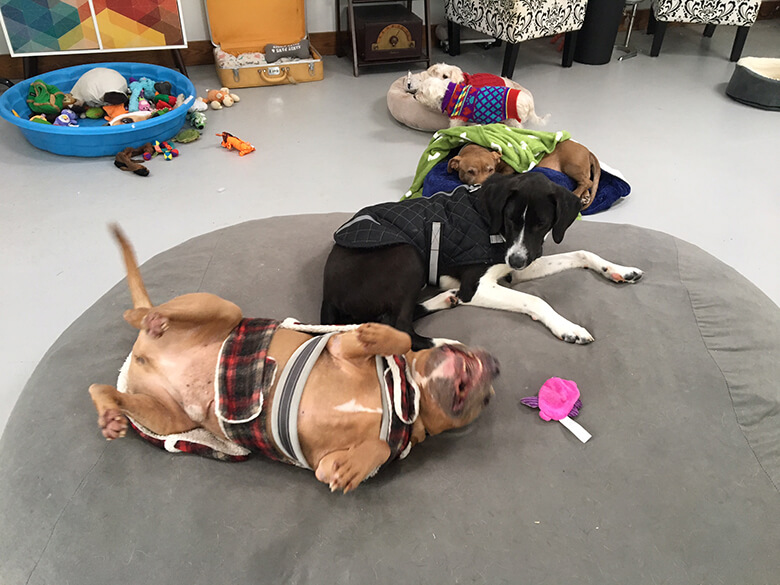 They aim for two to three long walks every day and a game of fetch in the backyard for a few hours every afternoon. "He will chase the toy, but he hasn't quite figured out how to bring it back, so our backyard is filled with toys now." He's on a special diet for kidney care and he drinks plenty of water.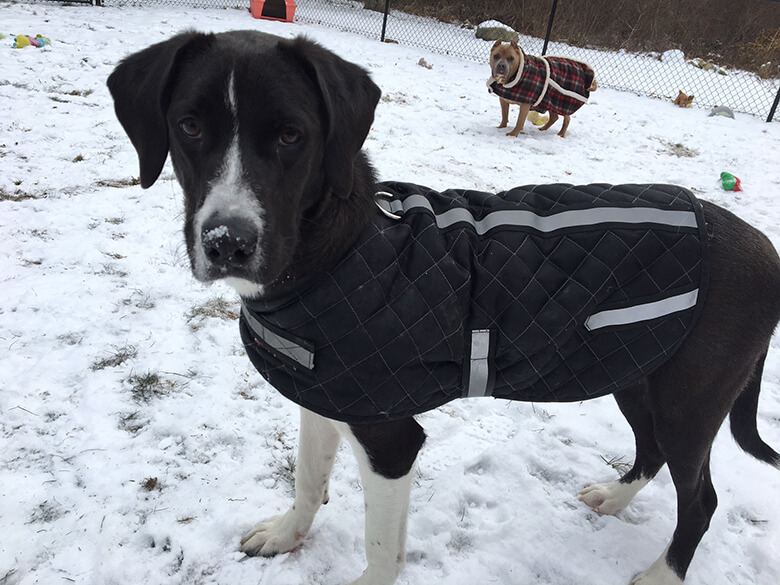 Trigger is a very sweet puppy, and Vintage Pets is happy to provide him a loving home for the last months of his life.
"Every hospice dog we take in is heartbreaking, but Trigger is definitely unique because of his age," says Peralta. "It's not easy work, and I definitely shed a lot of tears. But our goal is to make his last months comfortable and happy."
Related: University Holds Special Ceremony to Say Goodbye to Its Mascot Dog