The U.S. Supreme Court sided with a disabled girl who wants to sue her school after it wouldn't allow her service dog in class.
Yesterday, in a unanimous decision (8-0), the court ruled that now 12-year-old Ehlena Fry would not have to go through the arduous and expensive process of first exhausting administrative appeals before suing the school district board for emotional stress after it would not allow Wonder, her goldendoodle service dog, to attend class with her.
While the ruling from Justice Elena Kagan said going through the administrative process was not required, she did state additional research was needed before a decision about whether Fry could indeed pursue the case in court.
Related: A Case Involving a Girl and Her Service Dog Makes It All the Way to the Supreme Court
Fry was born with cerebral palsy and depended on her dog to help with everyday tasks, including helping her balance, open doors and turn on lights, along with providing her emotional support. Despite this reliance, Fry's elementary school in Jackson, Michigan did not allow Wonder inside its walls.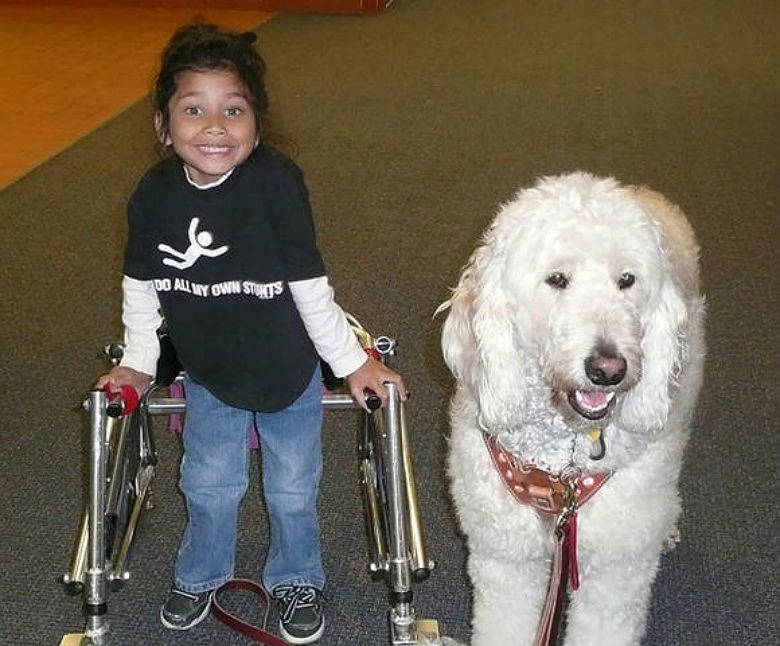 The school argued that under the Individuals with Disabilities Education Act (IDEA), they could provide an adult aide to do everything Wonder did – but for Ehlena it wasn't the same. The family said the goldendoodle helped Ehlena be more, not less, independent.
Related: Special Needs Twins Get Early Christmas Present: A Disabled Pit Bull
Eventually, they pulled her out of the district, home schooled her and then enrolled her to a new school, one in which Wonder was welcome.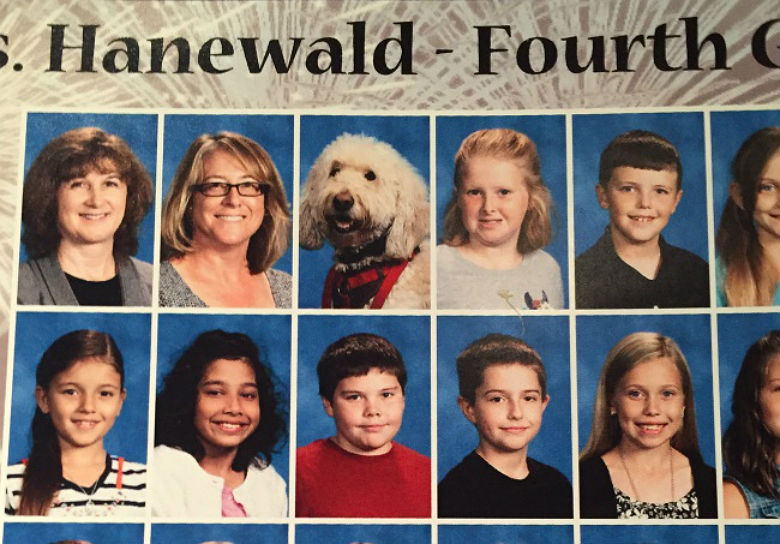 In 2012, The Frys sued the school district, stating their daughter was discriminated against the Americans with Disabilities Act. Under this law, the Frys claimed that the school did not make modifications in their policies – while also humiliating Fry.
Wonder was not allowed to be next to Fry in the classroom, nor was he allowed to go with her to recess, lunch or the library.
Also, Fry was embarrassed after four adults had to watch her do a bathroom transfer with Wonder to see if the dog could indeed help her. Throughout the entire process there was animosity from school officials.
While the lower courts sided with the school, the Supreme Court had to rule on the correct process the Frys, and other families in the same situation, should pursue when taking legal action. Currently, families are supposedly not allowed to sue under the ADA, without going through a lengthy appeal process under the IDEA.
The Frys' lawyer argued these are two different issues: The family wasn't suing for any educational needs, rather emotional, therefore going through IDEA would be pointless.
The implications will have an impact on how the schools handle these situations moving forward.
"I saw with my own eyes how Wonder helped my daughter grow more self-reliant and confident," Stacy Fry, Ehlena's mother, said in a statement. "We are thankful that the Supreme Court has clarified that schools cannot treat children with disabilities differently or stand in the way of their desired independence."
Related: Pilot Offers Up Plane to Fly Visually Impaired Dog to Forever Home