Animal Care Centers of NYC is having its annual "New York's Kindest" dinner and gala on Dec. 9 to say thank you to all its supporters, while helping raise money for animals in need.
Held at the City Winery in Manhattan, the event will include a cocktail reception, a sit-down dinner, auctions and a time to honor some people and organizations for their dedication and support, with Sophie Gamand being one of them.
The New York City-based photographer known for her pit bull flower power series that shows the often-stereotyped dogs wearing crowns to show their softer side and her latest book Wet Dog will be honored for being part of the "Easy As ACC" awareness campaign. Gamand, alongside Brian Masefield and John Steward, worked on the project, which helped rebrand the organization to better communicate its objectives.
Related: Sophie Gamand's Book 'Wet Dog' Goes Way Beyond Cute Pictures of Pups at Bath Time
"Sophie Gamand is well-known within the animal welfare community, having used her talents to revolutionize the way shelter animals are photographed," says Alexandra Silver, communications associate for the organization. "In much the same way Sophie has used her talents to change the perception of shelter animals, she is helping ACC to change the perception of our animals."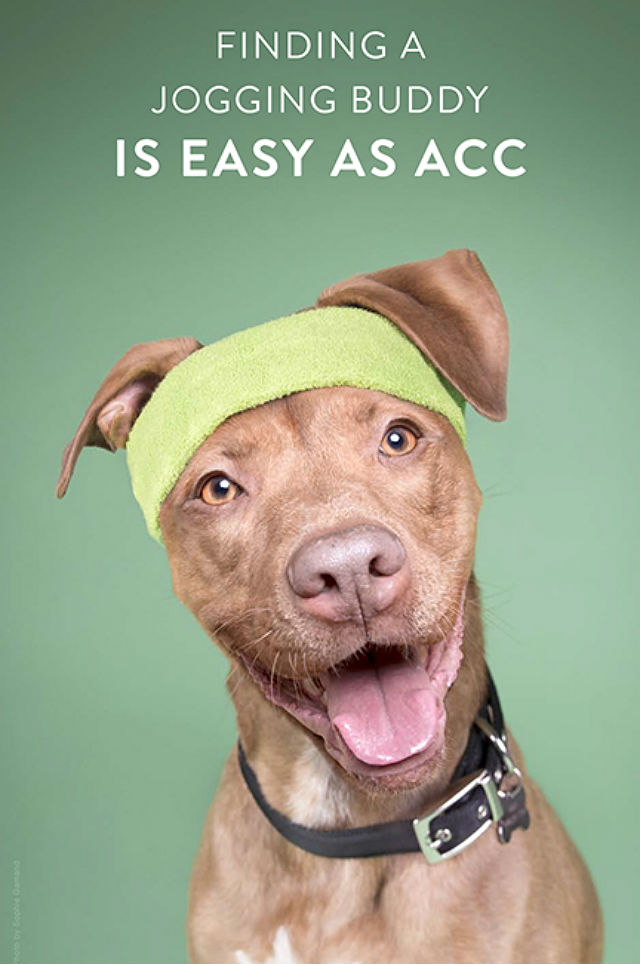 Rock & Rawhide, a New York City-based rescue organization known for delivering toys, blankets, supplies and other comfort items directly to shelters across the country, is also honored. The ACC has been on the receiving end of many of its donations. "It's our pleasure to celebrate Rock & Rawhide as one of NY's Kindest for all the work they do to support NYC's homeless animals," says Silver.
Other honorees include David Zyla, Emmy Award-winning stylist and ACC fundraiser, along with ACC board member Linda Chinn.
Besides, the rebranding the organization has made headway this year. It also launched an ACC app, introduced an additional mobile adoption center and launched its Adoption Ambassadors program, which tries to get animals that aren't comfortable in the shelter environment adopted.
Related: Photographer Sophie Gamand Reveals the Real Magic Behind Her 'Flower Power' Pit Bull Series
While the event is completely sold out (tickets went for $350 a pop), people can still bid on silent auction items. Some of the goodies include tickets to the Tonight Show with Jimmy Fallon; bags from Marc Jacobs, Derek Lam and Lauren Merkin; Godiva chocolate, dinner packages and more.  (Here is a list of all the items.)
Proceed from the event will go back to the ACC with future plans to continue its progressive initiatives and programs.
Main image via Mindy Tucker