New Yorkers will have an opportunity to see the world premiere of 'Shelter Me: Hearts & Paws' on April 7.
Told through the eyes of famed cartoonist Patrick McDonnell, the show examines Animal Care Centers of NYC, the only open admissions shelter in the city.
His various trips to the ACC, along with the dogs he met were featured in his week-long comic series called "Shelter Stories." From doggy playgroups to pet adoptions, each comic had an end goal to encourage people to adopt from shelters.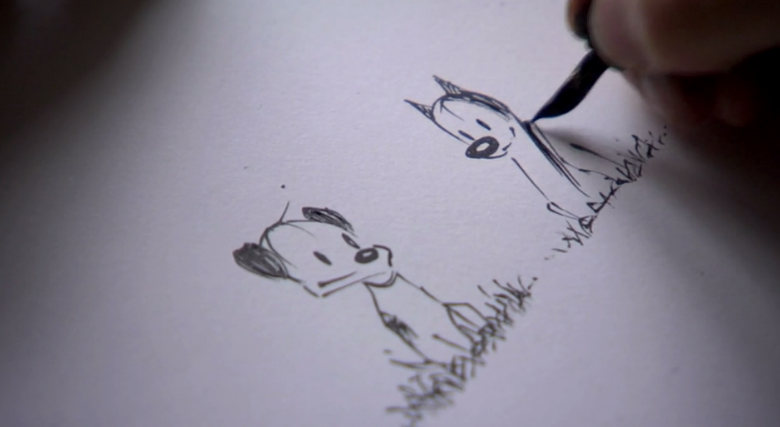 Related: Sophie Gamand and Others to Be Honored at the Animal Care Centers of NYC's Kindest Dinner
New Yorkers will have an opportunity to see a private screening of" Shelter Me: Hearts and Paws" this coming Thursday. The event is at School of Visual Arts, Silas Theater (333 West 23rd Street, NYC 10011). This is the sixth episode of  PBS's series "Shelter Me," a series focusing on telling uplifting and inspirational stories of shelter animals. Past episodes include stories about PTSD veterans being paired with shelter dogs, people and pups visiting patients in hospitals and prisoners training shelter dogs to become service animals.
The event kicks off at 7:30 pm and will feature a screening and reception. Guests will have the opportunity to meet Patrick McDonnell and there will be animals available for adoption.
Related: Animal Care & Control of New York City Is Getting a Much-Needed Makeover
Tickets are $20. Head over to the ACC to grab yours.
Cartoonist Patrick McDonnell's Experience at New York City Animal Shelter Inspires his MUTTS comic strip, "Shelter Stories" from Steven Latham on Vimeo.