A senior model dog reemerged to show a few newbie pups how to strike a pose.
Raggle, a 16-year-old scruffy terrier, came out of retirement for a recent holiday card photo shoot produced by her owner, commercial photographer Peter Thorpe. She, along with a few lucky pups, Mazey and Lenny, posed on top of a what looked like a cracked pond, with Thorpe positioning them to appear like they are coming out of the hole. The images will be used for this year's greeting cards.
Related: Holiday Gift Guide: 10 Perfect Gifts for Dog Lovers
Raggle was a pro — posing when needed, taking snoozes between shots to conserve her energy. The senior pup has been a regular in Thorpe's annual greeting cards since 2002, after she took the place of Paddy, the photographer's first dog and protégé, who passed away that year at 17.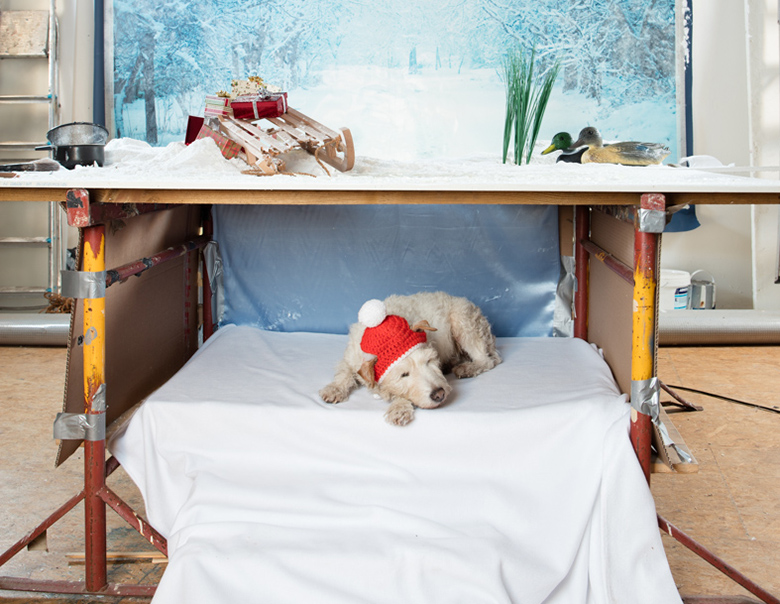 For this particular festive shoot, Raggle served as the test model, while the other two dogs — Lenny and Mazey — got the full star treatment after winning a contest in conjunction with his book release.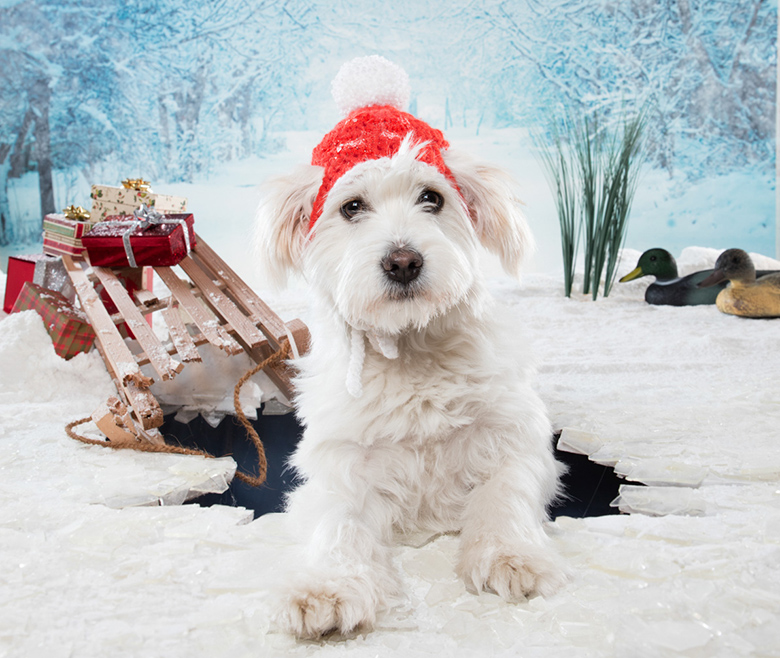 Thorpe's Bark! The Herald Angels Sing features Raggle and Paddy through the years, as they both posed for Thorpe's beautiful and intricate greeting card series he has created for the past 25 years. With 50 photographs, readers get a behind-the-scenes look at what it took to pull off these complicated greeting cards, including one where Paddy was a tree topper and Raggle was dressed to look like Ebenezer Scrooge, along with Thorpe's inspiration for each year.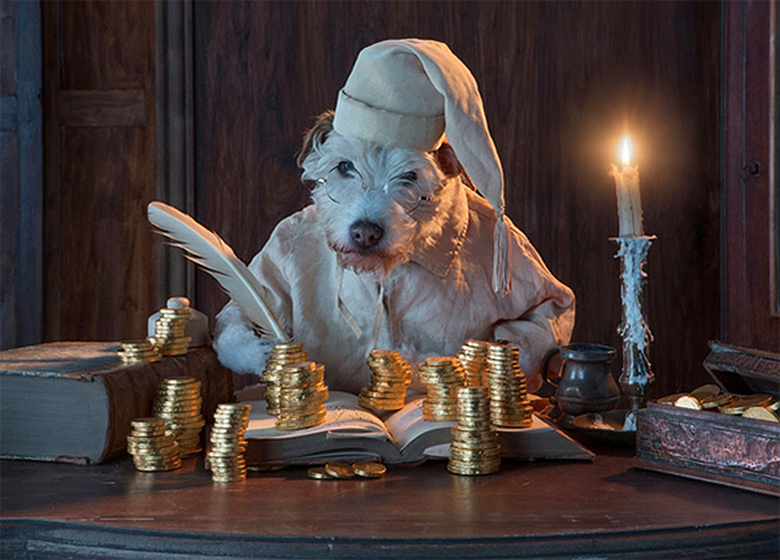 Related: This Macy's Has Adoptable Puppies in Its Holiday Window
"Each year, I come up with a new idea and continue to work traditionally making my own sets and props rather than using Photoshop," Thorpe tells This Dog's Life. "After deciding on an idea, I start to construct the set and will work on this on and off over a week or two. I gently introduce the dog to what is going on and reward all their efforts, so that when I'm fully prepared, the shoot is usually very smooth and completed quite quickly."
Owners Charlotte Randall (Mazey) and Alix Hayhurst (Lenny) won the competition, which set out to find the new star for the 2016 holiday shoot. Both won and received a photoshoot, book and 50 personal greeting cards.
Related: From Poinsettias to Christmas Lights, Here's How to Keep Your Dog Safe This Holiday Season