Dog days of summer may be over, but we still have Pawtrero's Dog Day Afternoon.
Happening on Nov. 6 in San Francisco's SOMA neighborhood, the day-long block party is a time to raise awareness about shelter dogs, while celebrating our own four-legged friends.
Starting at 11 am, the event has a slew of activities – including the opportunity for dog parents to extend the longevity of their pup's Halloween getup with the annual costume contest.
Related: Meet the Man Photographing San Francisco's Cutest Dogs on the Streets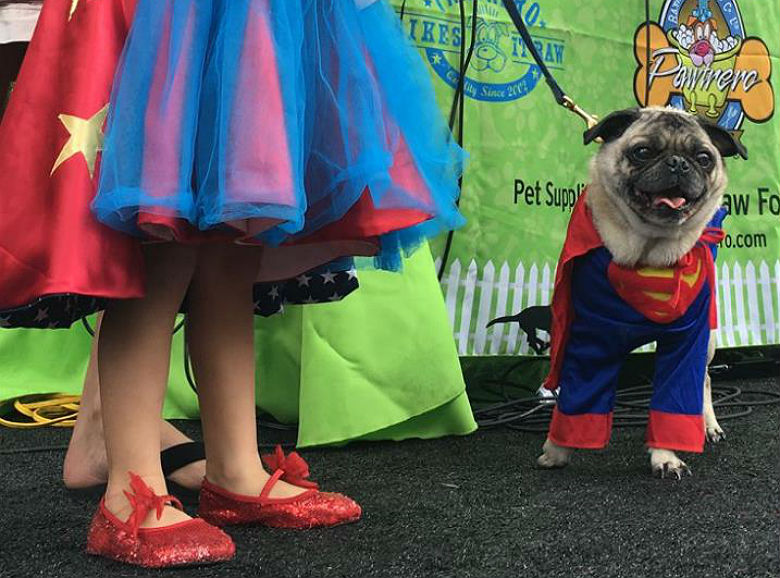 "The costume contest is intended to be fun and show off your animal in front of the crowd," says Ray Nyden, the co-owner of Pawtrero, the company putting on the event. "There are very creative people in San Francisco and the most creative costumes are the ones that usually win."
Usually 70 to 80 dogs enter the contest, with a trolley-car dog outfit taking home first place last year. Pawtrero doles out gift cards – ranging from $25 to $100 – to the winners.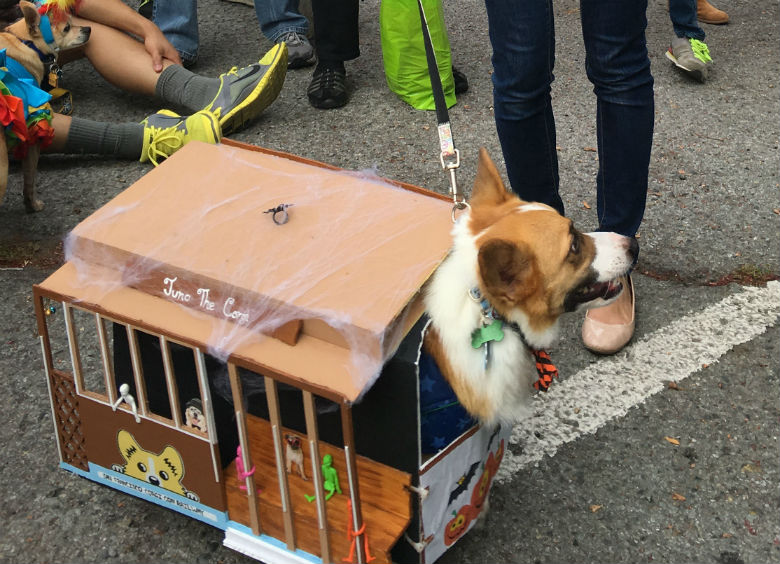 Besides the costume contest, vendors like Honest Kitchen will be on hand, offering up products, samples and discounts.
Related: San Franciscans, Follow Your Nose to the Dog-Friendly Bloodhound Bar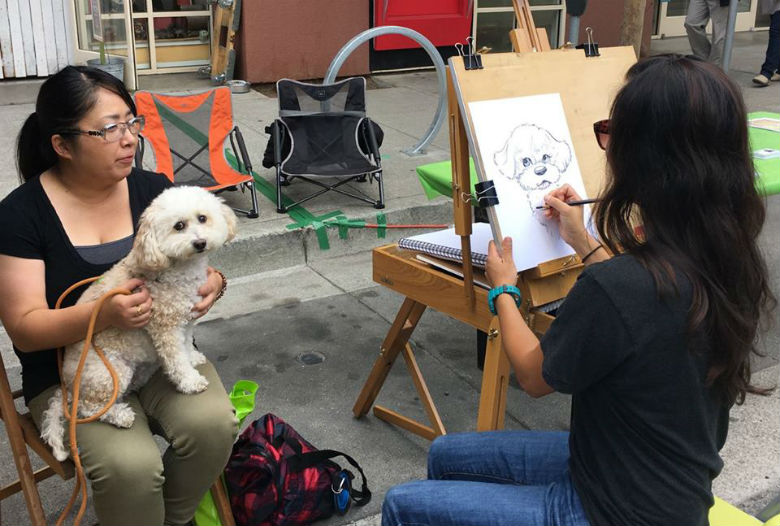 There will also be pet photographers and a caricature artist to make your dog shine at Dog Day Afternoon.
But the main event will be all the adoptable dogs and other animals looking for homes. Pawtrero has teamed up with 14 rescues, including Muttville, Nor CA Family Dog Rescue and Rocket Dog Rescue for a major adoption extravaganza.
In its 10th year, Pawtrero's Dog Day Afternoon has come a long way from its humble beginnings. Initially, the gathering began with a few dogs and customers celebrating Halloween. The second year, the party was promoted and about 40 pups showed up and money was raised for shelters. But it wasn't until the third year when the founder of Muttville Senior Dog Rescue told Nyden what the company was doing had an impact.
"After the event Sherri Franklin told us that the money went to help an elderly dog in the East Bay that was mistreated and needed surgery," Nyden tells us. "At that point we realized that this event could make a difference to needy dogs and cats."
All the proceeds from the event go to helping shelters, with last year Dog Day Afternoon raising $8,000. This year they are aiming for $10,000.
Related: Hundreds of Corgis Descend on San Francisco Beach for Corgi Con
"The money that is raised is nice but the real value for these small rescues is the exposure they get, the animals they get adopted and the ability to sign up much needed foster parents."
The event is free and will be from 11 am to 3 pm. The location is 199 Brannan Street. To learn more, check out Pawtrero's website.