A pit bull rehabilitation group pens a heartfelt letter to a dog's former owner telling the person how much they love the surrendered dog.
A blockhead of a pit bull was surrendered to Silicon Valley Animal Control Authority by someone who said he "found" the stray and brought the dog in. Staff members suspected differently, believing the dog belonged to the person.
Related: Senior Dog Says Goodbye to His Beloved Owner in Heartbreaking Letter
Before putting the dog up for adoption, the shelter team thought the pup needed a little bit of work before finding his forever home. So, they contacted Bad Rap, a group that rehabilitates pit bulls. When Bad Rap got their hands on the "awesome meatball of a dog," they wanted to let the owner know what great hands his pup was in.
The penned a touching letter and posted it on Facebook.
Related: 10 Owners Reveal Why They Absolutely Adore Their Pit Bull
Here it is in its entirety: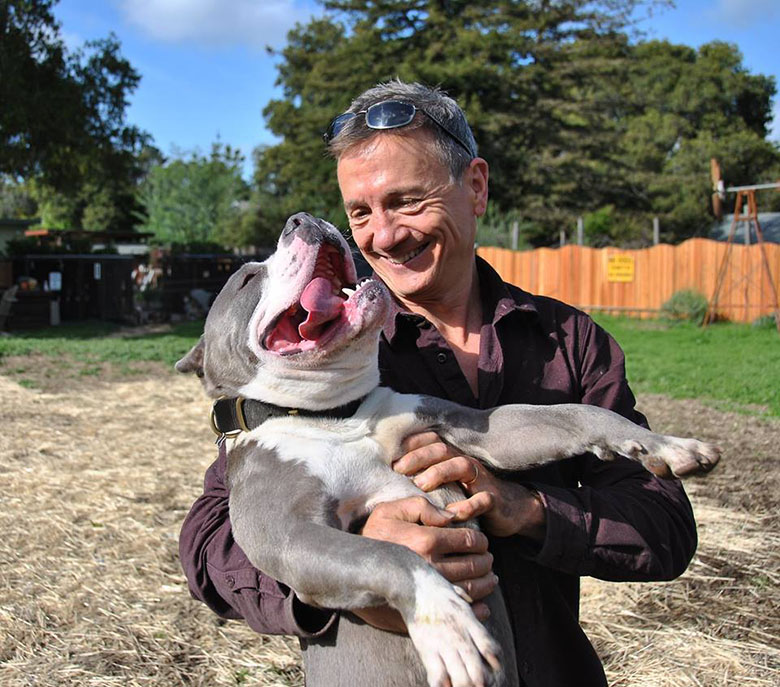 Dear Former Owner of this dog.
I hope you recognize your bully from this photo … We just wanted to let you know that he's safe. More than safe, actually. He's happy and making new friends at record speed. We also wanted to thank you for raising such an awesome meatball of a dog. You clearly socialized the heck out of him – he adores people, as you know. I thought about you when I asked him to 'Shake' and he pushed his fat little paw into my hand. And he did his best to do a 'Down' although he was torn, because he wanted to be closer, not farther from me.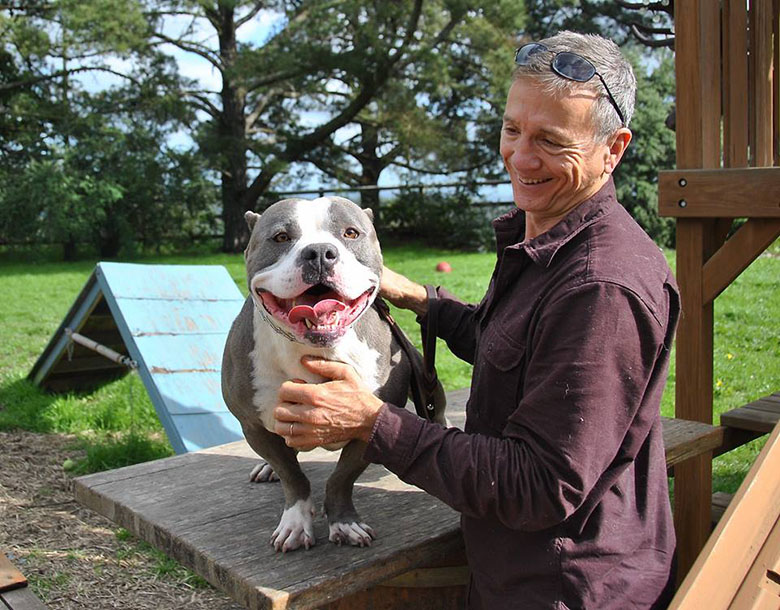 You surrendered him to Silicon Valley Animal Control Authority in Santa Clara as a stray, but the staff thought he just might be your dog. No one knows what went wrong to prevent you from keeping him (housing? hard times? illness?) but we're guessing it must have killed you to walk back to your car without him.
They contacted us because he was pulling too hard on leash (remember how he does they didn't feel they could find a home that would take him to training. We're full, but we kept thinking about your boy, so we asked some friends in WA if they would consider him. As luck would have it, he hit the lottery and they said yes. He's headed to Balanced Bullies Rescue and Rehabilitation next week where he'll find an awesome new life. All is well. Your boy is safe. Blessings to you, wherever you are.
Related: Former Bait Dog Gets Second Chance, Thanks to 'New Leash On Life' Prison Program