Considered by some as the largest puppy in the world, this 10-month dog, weighing in at 140 pounds, is looking for a new home.
Named Tzar, the dog, a Caucasian Ovcharka, was bought for approximately $4,500 by a Russian man who had him imported to Yorkshire, England. He then gave him up and brought him to a local shelter.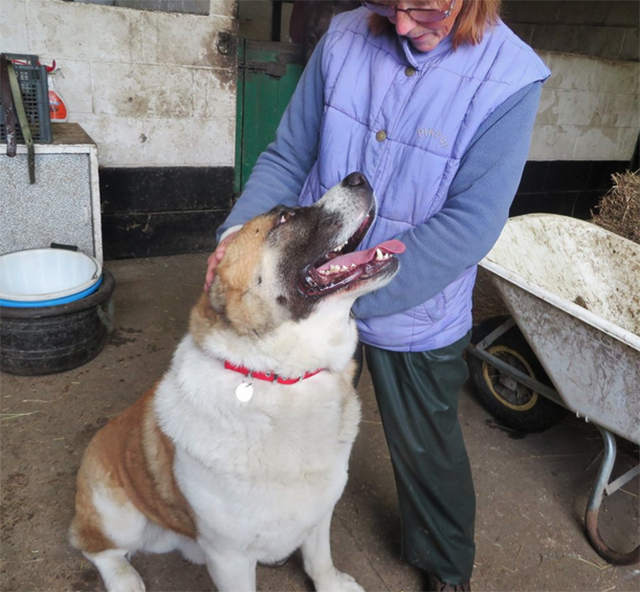 Now Tzar is looking for a forever home, but it won't be easy. The breed, originally bred to work alongside shepherds and protect the flock of sheep from predators, can be aggressive and possessive if not trained properly. While volunteers can't imagine Tzar being either of these characteristics, they do know that the dog could end up weighing 225 pounds.
Related: You Won't Believe This Dog's Incredible Transformation
"It's going to take a special kind of person to look after him. You cannot have a dog like this running loose," Kathy Trout of West Yorkshire Dog Rescue told The Mirror. She added, "I don't think he could ever be aggressive, he is just a big teddy, but if he got into the wrong hands it could be a problem."
The dog currently eats about $455 worth of food each month, and this figure will grow as he transitions into adulthood. He is being fostered at a 15-acre home with horses, chickens, pigs, cats and dogs.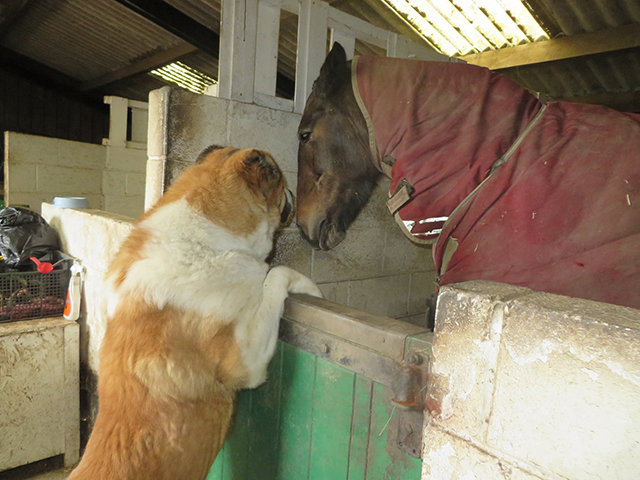 "We want a good home for him where he can be safe and the public can be safe," Trout told the outlet. We appreciate that it's going to be hard to find the right person.They are going to have to have enough money and space for Tzar to have a good life."
Related: Neglected Dog Without Nose Gets Remarkable Transformation
H/T The Mirror and images via Facebook