Detroit animal rescuers recently took in a very unusual dog: a hermaphrodite pit bull mix.
Named Cody, the dog arrived at the city's animal control facility and was originally thought to be a male. But upon further inspection, staff realized the dog had both sex organs.
"You can actually see the vulva and the formation of what are really small testicles," Kristina Rinaldi, executive director of Detroit Dog Rescue, the organization that took in Cody, told CBS. She added, "It is very, very rare. I haven't seen it in my rescue career."
Related: Therapy Dog Comforts Mourners at Funeral Homes
It is yet to be determined how the dog came to the Detroit Animal Control shelter but what is known is Cody is ailing, showing signs of distemper and is underweight.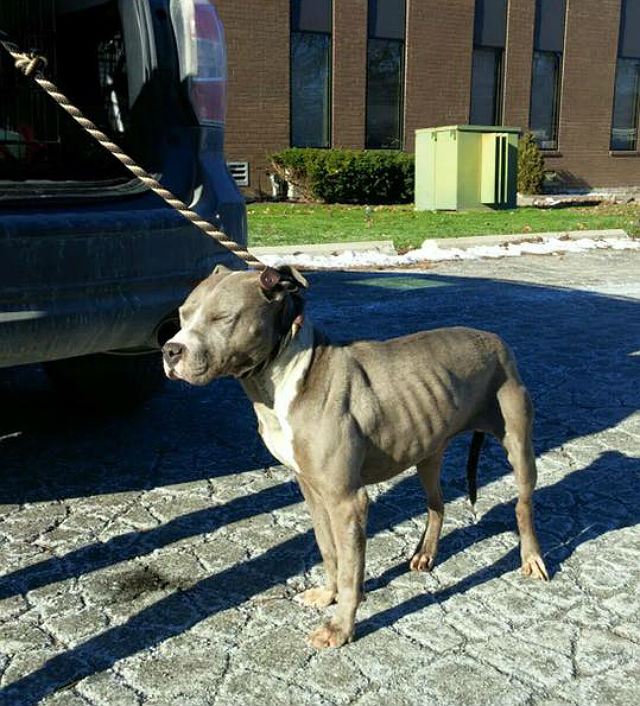 The organization plans on nursing the "very sweet, very loving" dog back to health, get the pup neutered and help find her or him a forever home.
Detroit Dog Rescue is also toying with the idea of having Cody be a therapy dog for teens in the transgender community.
They're also considering turning Cody into a kind of therapy dog for transgender young people.
Related: Therapy Dog and Rat Have Quite the Special Friendship
"We also may want to use Cody to talk to teens who maybe are going through the same things, we want to reach out to Affirmations in Ferndale and maybe we can use Cody as an example that there's nothing wrong with you, it's not strange, it happens to the best animals and the best people … Maybe Cody can help some other people deal with some feelings they may be dealing with," Rinaldi told the outlet.
H/T CBS
Image via Detroit Dog Rescue