After a family had to leave their dog behind to escape the massive wildfires, they just were reunited.
Unable to return home after the mandatory evacuation, Stephanie Greene was forced to leave her puppy Max, along with her rabbit, behind after wildfires started destroying homes in Fort McMurray, Canada.
Related: A Guide for Dog Owners on How to Prepare for a Natural Disaster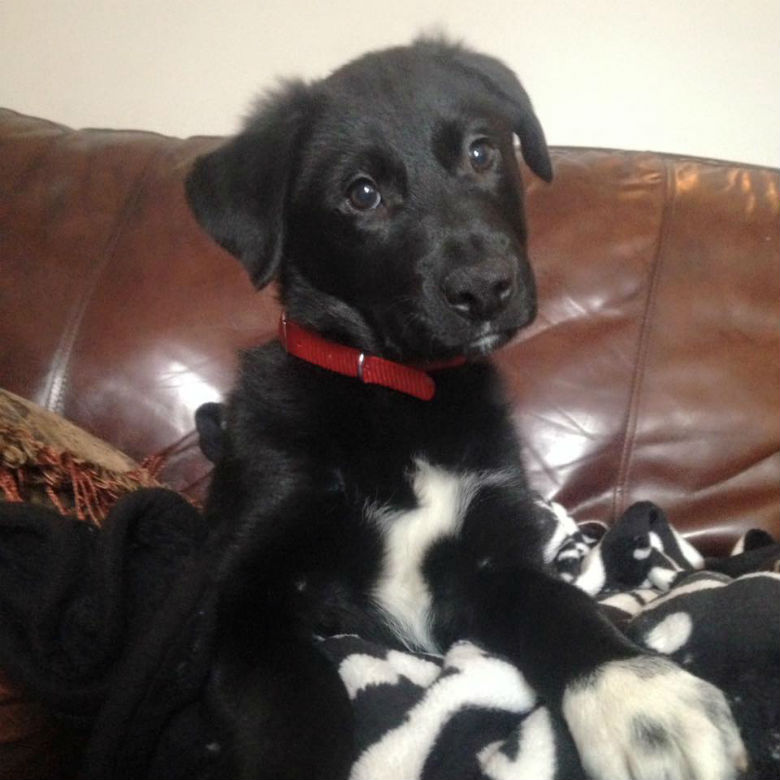 After her family was safe and out of harm's way, Greene posted a plea on Facebook asking for help getting Max back.
"It's the last townhouse right by the street parking," she wrote, along with the address in the Abasand neighborhood and a photo of her puppy. Does anyone know if this one is still standing, my dog is in there. If it is and if he is saved $1000 reward."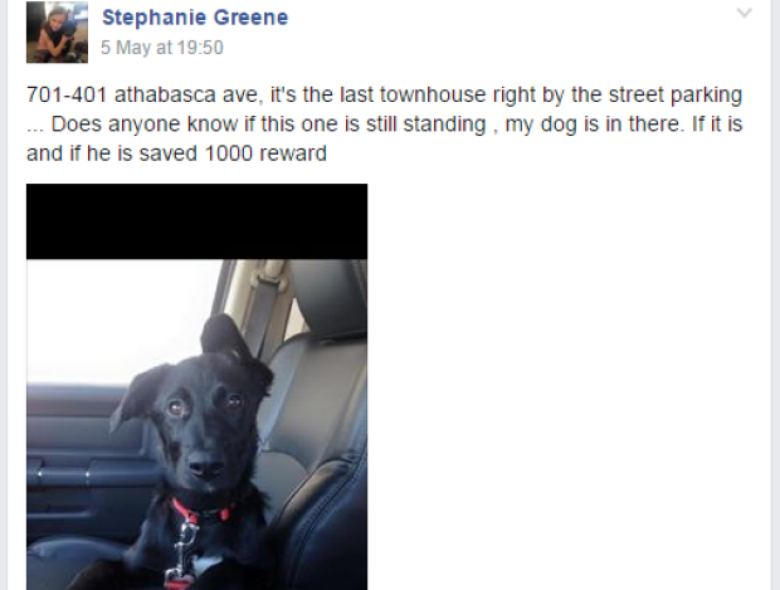 Marty Frost was made aware of this post. As a former firefighter he stayed behind to provide assistance.
He tried to find the house several times but wasn't having any luck. As the fire swept through the area, street signs were burned and the confusing layout of addresses in the neighborhood made the task extremely difficult.
Related: Neighborhood Businesses Rally to Help Dogs Affected by East Village Explosion
And as the wildfires were beginning to rapidly approach on the Green's neighborhood, Frost once again set out to find Max. This time, he found the right house.
Rescuing the puppy, along with the rabbit, Frost reunited the pets with their family. He said to the family it must be bittersweet to have their pets but not their house, to which Greene replied:
"I don't care about the house," she said. "We got exactly what we wanted."
Related: Miracle in Texas: Family's Two Dogs Separately Found Under Tornado Rubble
Images via Facebook