While some people slink away from this hairless cat, a puppy can't get enough.
Named Botox, a tongue-and-cheek reference to his not-so smooth skin, the Sphinx cat was rescued by Lexi Ioannoi after he was discovered in a not-great situation.
"Botox was rescued by Lexi and her mom when he was 1 years old from his previous owner who lived in Texas and kept him in a cage his whole life," Ioannoi's roommate Loren Valla tells This Dog's Life.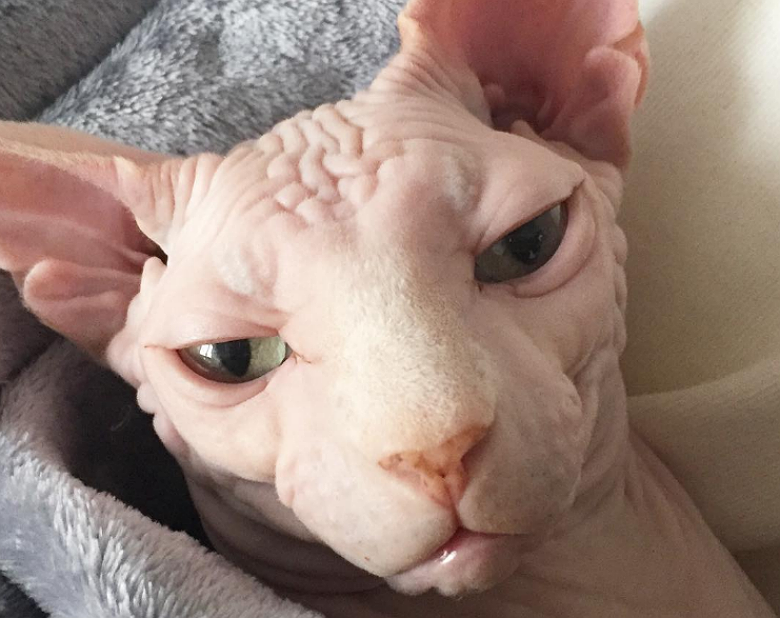 Residing in Brooklyn, New York, Botox, now 5, has adjusted quite well.
"Botox is the most friendly cat ever, he is very chill and loves to snuggle, says Valla. "People are hesitant to meet him at first because of his physical appearance but once they meet him they love him."
And a puppy named Lulu has also fallen for the unusual looking cat.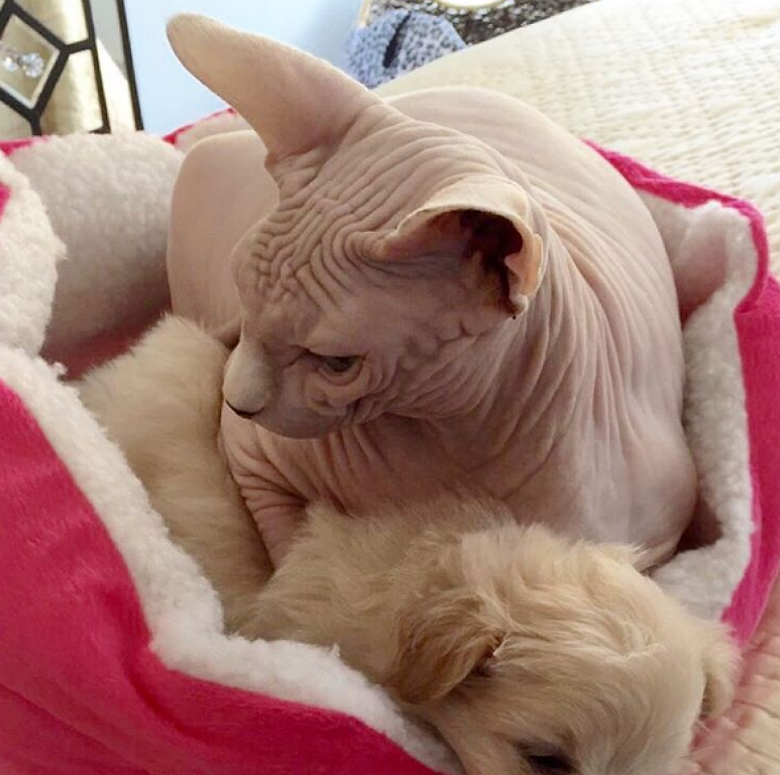 Valla rescued the adorable terrier mix when he was just 3 weeks old from a family who couldn't care for him, and Lulu has become quite smitten with his roommate Botox.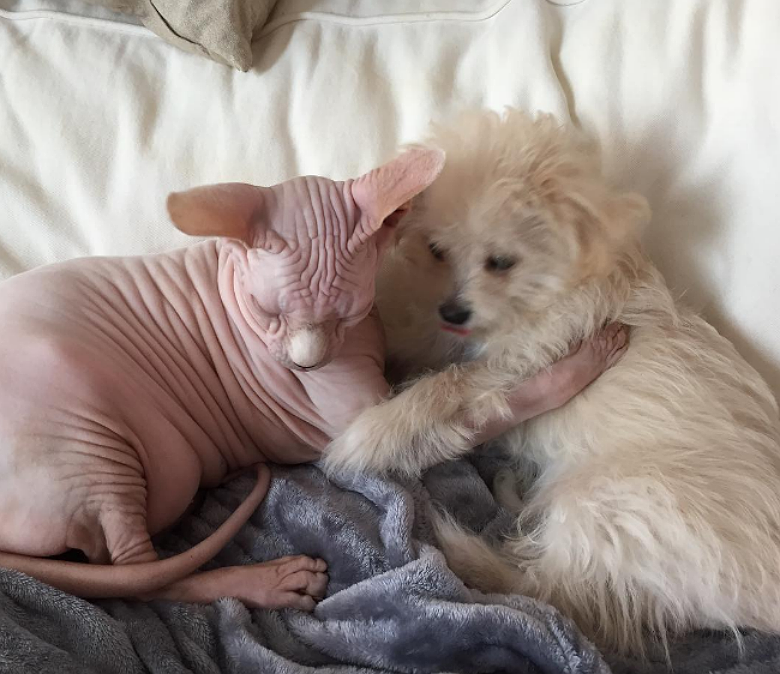 "Lulu really thinks of Botox like a parent since she doesn't know life without him!" says Valla. "He really takes care of her and looks out for her."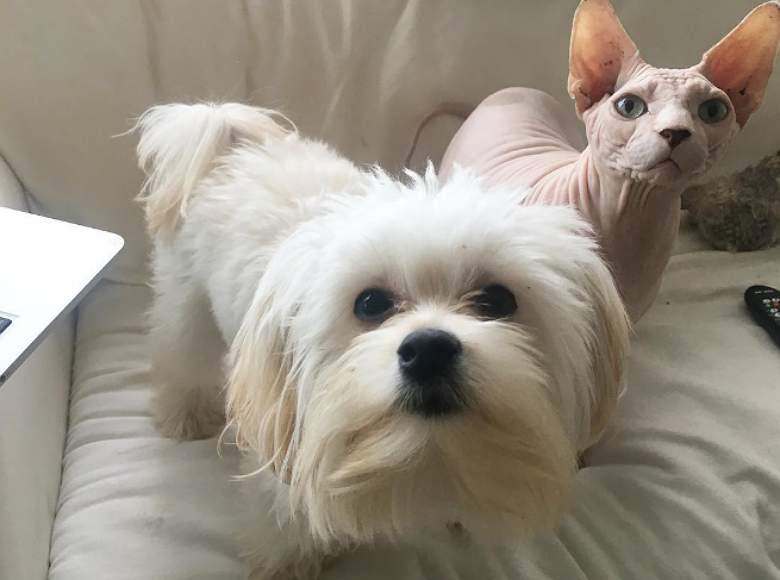 But with Lula still in her puppy phase, Botox isn't always down with her.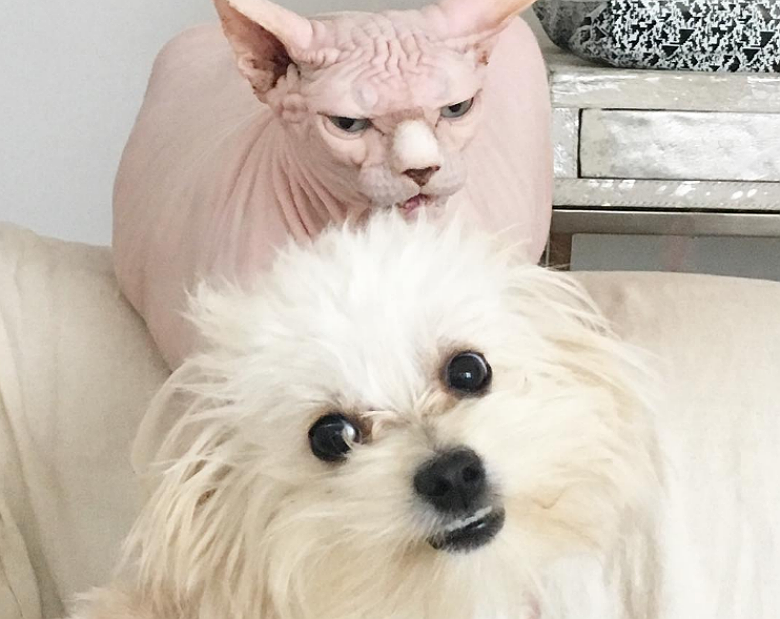 "They have a love-hate relationship," says Valla. "They really entertain each other and play wrestle all the time, but sometimes Botox wants to just relax so he'll slap Lulu telling her to leave him alone!"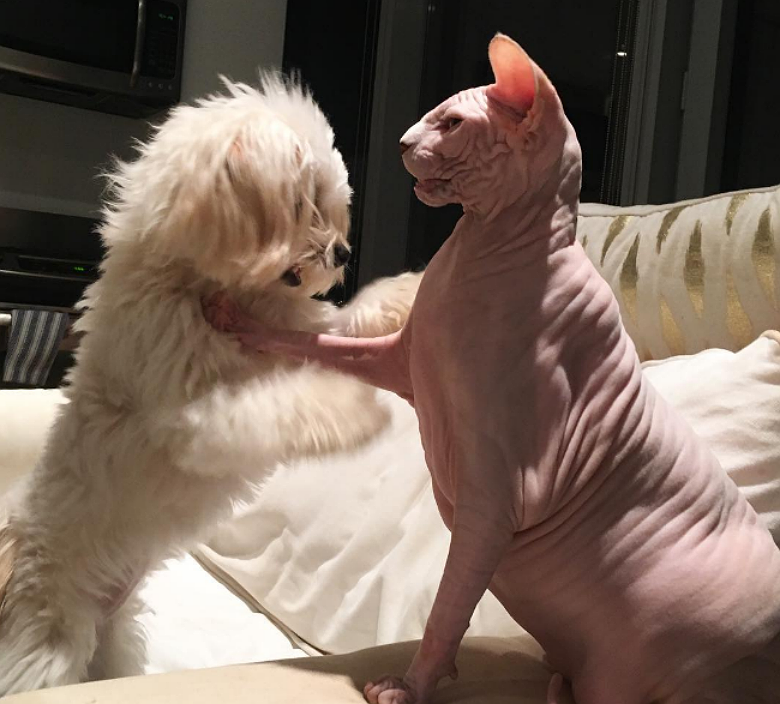 To see more of the pair's unique friendship, check out their Instagram account Botox and Lulu, which has more than 2,500 followers.