Most New Year's resolutions focus on trying to make ourselves better but this pug's focused on making other people's lives better.
Instagram sensation Doug the Pug, along with his owner, decided to make it their mission in 2015 to surprise complete strangers with encouraging notes.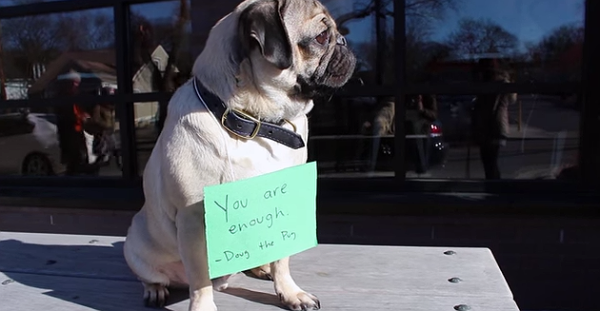 Related: 7 New Year's Resolutions for Your Dog
Messages like, "Things are never as bad as they seem," "You are an AMAZING parent," and "You are enough," were tied to the pug's back and given to people when they least expected it. Everyone from valet attendants to firemen and people residing in a homeless shelter were touched by these heartfelt messages. Besides the words of encouragement, people received plenty of free tail wags and kisses.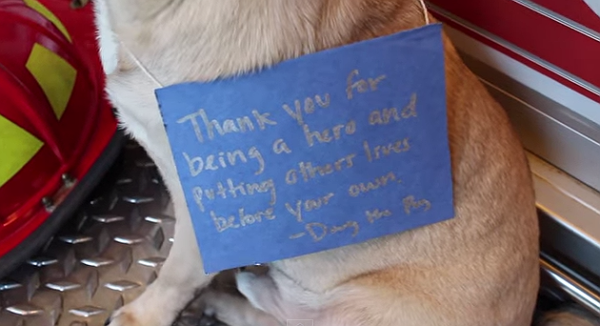 Check out the complete video here.