Jonathan and Drew Scott, the hosts of Property Brothers, made an appearance on TODAY. But instead of a show about renovating a dumpy house, the duo designed a play area for Wrangler, TODAY's guide dog in training.
Related: The Today Show Gets a New Co-Host
While the space is equipped with tons of things that would make any dog drool, (think: bouncy bridges, tunnels and A-frames) the area also serves a purpose: to teach the Labrador skills he can use as a guide dog.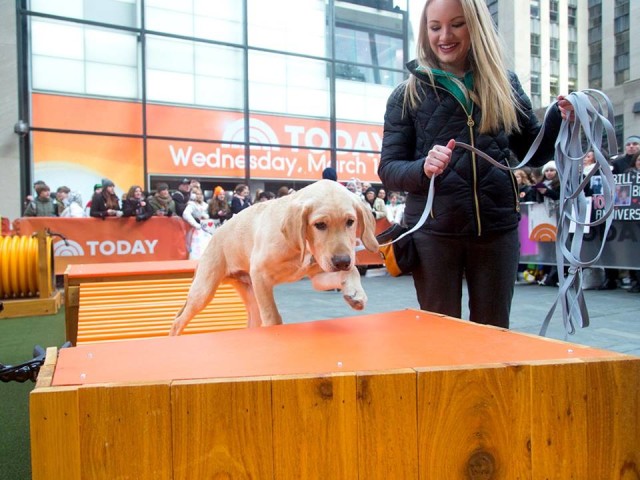 For instance the variety of textures will help Wrangler get accustomed to walking over different surfaces, the tunnels and hoops aid in spatial awareness, the stairs allow the pup to practice getting up and down and the entire play area will act a zone to decompress, according to TODAY.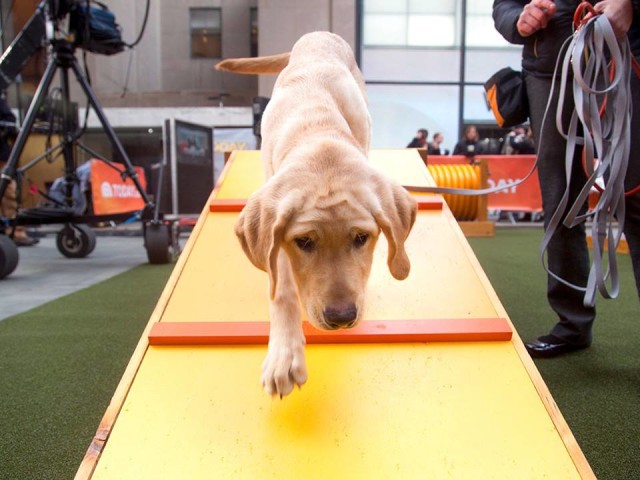 Once Wrangler grows out of this amazing space, TODAY will donate it to Guiding Eyes for the Blind so other dogs can use it.
Besides creating an awesome area for Wrangler, the brothers offered up some tips for those looking to create their own outdoor play space for their pup:
Related: Olivia Munn Can't Stop Showing Off Her Rescued Dog She Adopted From Social Tees in NYC
Give your dog space.
If you are creating a play area for your pup, ensure it is away from other entertainment spaces…but not too far. The play area should always be viewable from a door or window, so owners can ensure their dog is safe.
Deck it out with amenities.
The play area should have space to run around in and obstacles to keep your dog's mind active. But it should also have a rest area, place for food and water, shade and a place to go to the bathroom.
Keep it clean and safe.
Just like you don't want mold growing on your lounge chairs, make sure your dog's area is get clean. Avoid using ground covers that can be chock full of bacteria. Also, don't have toxic plants around the play space.
Check out the clip here:
Visit NBCNews.com for breaking news, world news, and news about the economy
Related: What It Takes to Be a Guide Dog