Thanks to fast-acting Good Samaritans a dog Christmas miracle occurred in Richmond, Virginia.
After being notified that there was a pit bull dog discarded in a trash dumpster, police along with Animal Care and Control went to investigate. What they found was heartbreaking.
Someone had thrown a elder pit bull in a dumpster with the doors shut.
Related: First Pit Bull to Join New York Police Force Gets Special Honor Today
When police and ACC went in to rescue her, she was dripping milk. The dog was very pregnant, scared but sweet.
"Honestly, we have never had a pregnant dog left in a dumpster before," Christie Chipps Peters, the director of Richmond Animal Care & Control, told This Dog's Life. "We see horrible acts of cruelty but this one was very unique."
Taking her into the shelter, the pit bull, now named Momma Mary, delivered seven healthy puppies. A Christmas miracle indeed.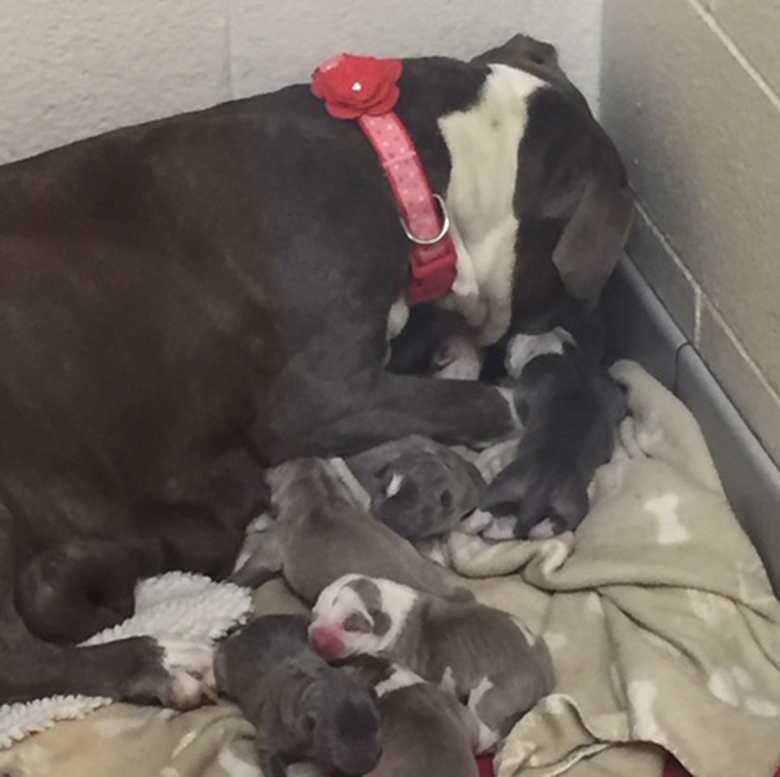 Related: Despite Full-Body Cast, Recovering Dog Still Wags His Tail
"The most horrible part is if the trash man came and emptied the dumpster. In addition to…it's so super cold at night," Peters told WLOX. "We don't know what could have happened to her. We're glad our officers were able to save her."
Officers are still investigating the incident but in the meantime, Momma Mary and her babies are "doing great — living the high life wallowing in love."
Related: This Rescue Built Tiny Cottages for Pit Bulls While They Wait for Their Forever Home
She will be transported into foster care this evening and she, along with the puppies, will be up for adoption in the near future.
WLOX.com – The News for South Mississippi