A man took the dog house to a whole new level, or actually a few levels.
Aaron Franks of Pennsylvania recently completed a three-story playhouse in his backyard for his four dogs: Tessa, Bruno, Cooper and Mia.
After finishing his backyard 10 years ago, Franks knew he wanted a special area for his dog, so two years ago, he began to gradually build the ultimate outdoor area for his pups.
Related: For $200,000, Your Pup Could Have His Own Dog Mansion
The result is mind blowing.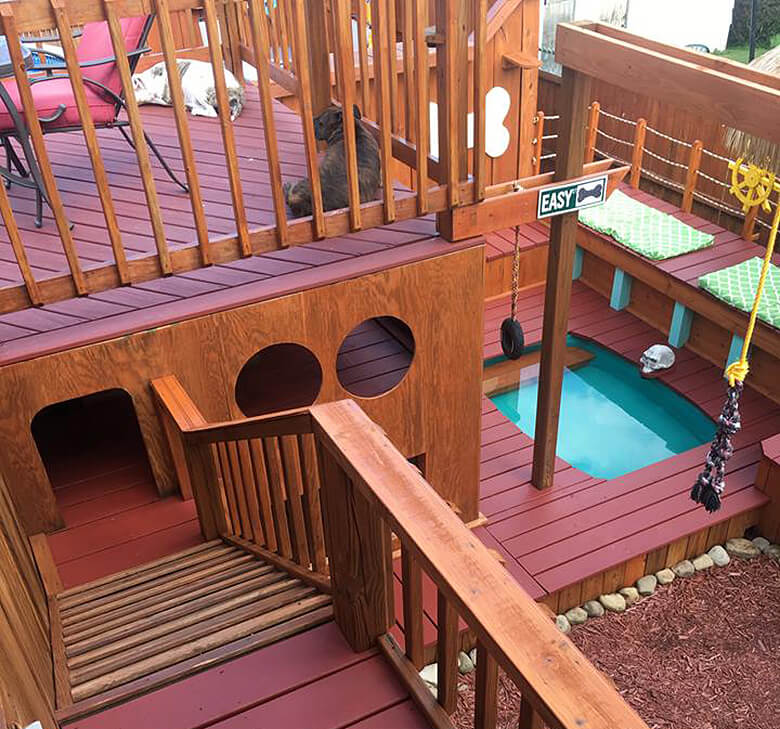 The playhouse is not only three stories, but it also includes amenities that would make any dog, or person, envious. The setup has electricity, running water, two security cameras, an indoor staircase, mulch where the dogs can do their businesses (along with a fire hydrant) and plenty of spots to lounge in the sun.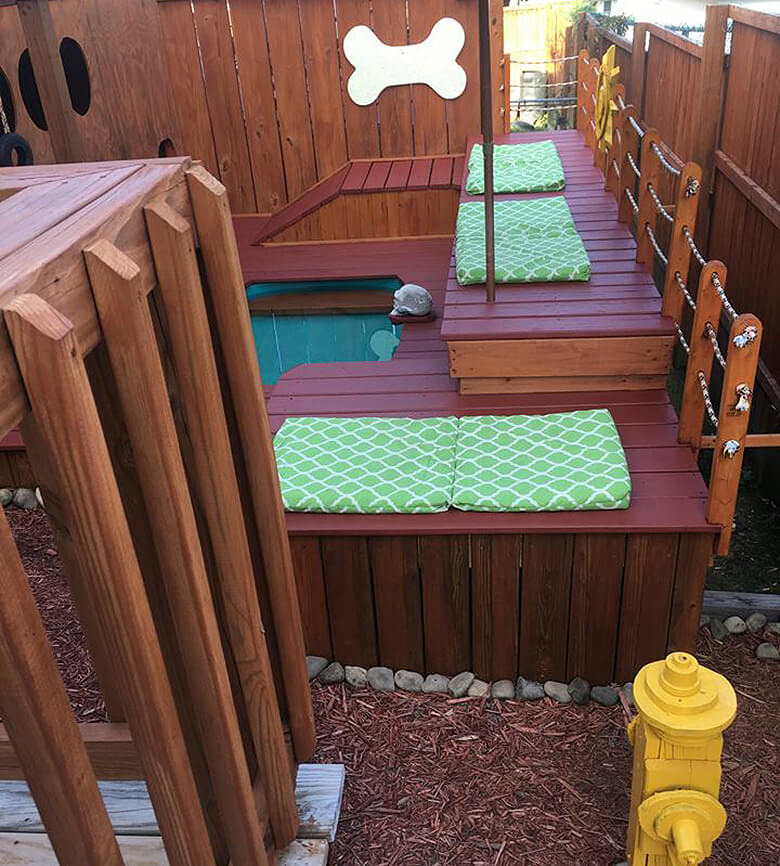 When the dogs want to have a little fun, the area also has three rope swing toys, a pool, rabbit escape holes, windows to look out and a pirate ship wheel.
Related: Smart Dog Houses Will Keep Your Pup Safe While You Run Errands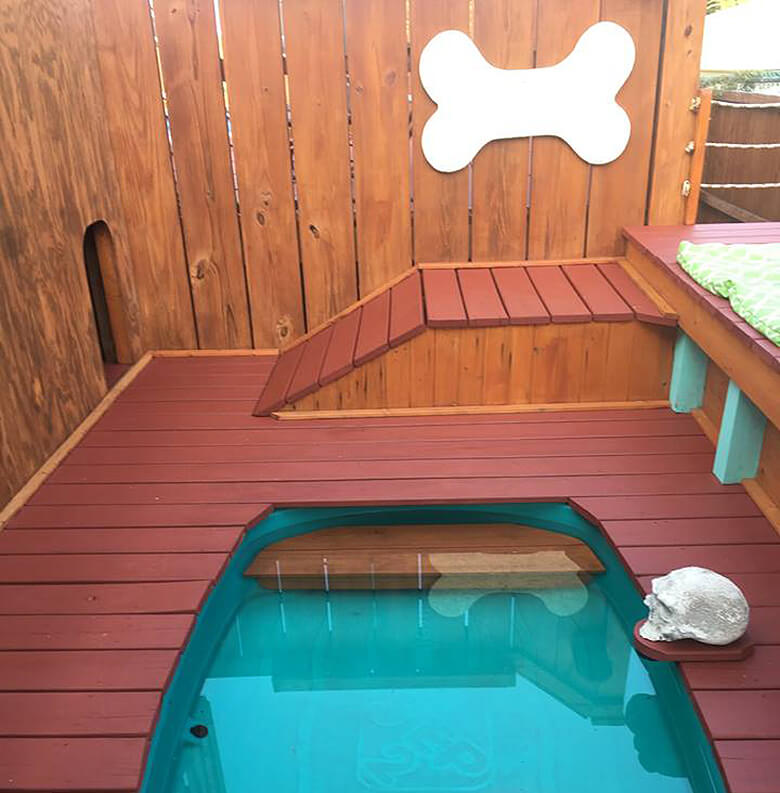 "My kids want me to put a flatscreen TV out there, so they can watch Animal Planet, but I don't know, that might be too much," he says in a Facebook post.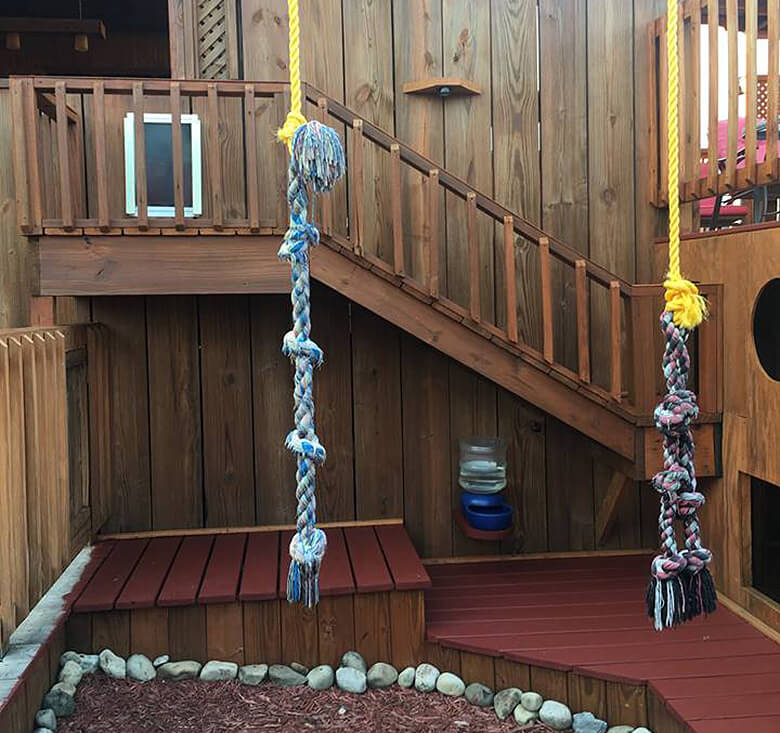 The pups also always have access to food and water and there are three entrances for them to enter the playhouse from home.
This may seem like a fun project created by a handyman or carpenter, but Franks says he has no professional building background. Rather, for him, it is just a labor of love.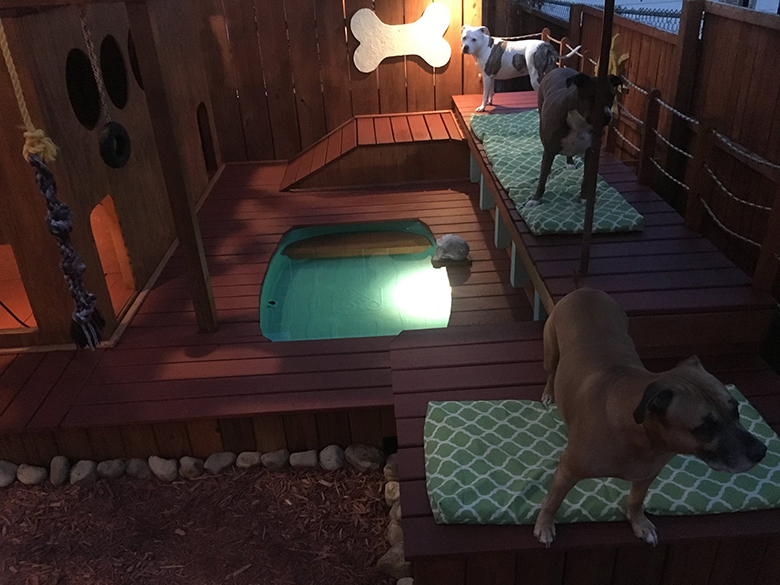 "My dogs mean everything to me; they are my priority," he tells This Dog's Life. They keep me motivated and always in good spirits."
Related: In High School Class, Kids Build Dog Houses for Low-Income Families