A woman that brutally abused her 3-month-old puppy and then threw her out the window has been sentenced to one year in jail.
Alsu Ivanchenko, 35, declined to speak before Justice William E. Garnett handed down the sentence for one felony count of aggravated cruelty to animals and two misdemeanor counts of torturing and injuring animals and abandonment, Staten Island Live reports.
This ending comes after a yearlong fight to ensure Ivanchenko was held responsible for her horrendous acts against her one-pound maltese/shih tzu mix.
Related: Michael Vick's Former Pit Bulls Win in the Documentary 'The Champions'
On Sept. 12, 2014, Ivanchenko brought her puppy, who she named Snowflake, to the vet after she had reportedly severely abused her. At the clinic Snowflake was diagnosed with a broken leg, lethargy and abdomen tenderness. Ivanchenko declined to have the dog treated for injuries, later telling officers she couldn't afford it.
She instead put the dog in a black garbage bag and threw her out the car window near her home in Bay Terrace, New York, the prosecution claimed. By some stroke of luck, Good Samaritans spotted the dog and rushed her to the veterinarian. Snowflake had two skull fractures, crusted and bloodied eyes, head trauma and bruising, all injuries occurring after the initial vet visit, witnesses for the prosecution stated.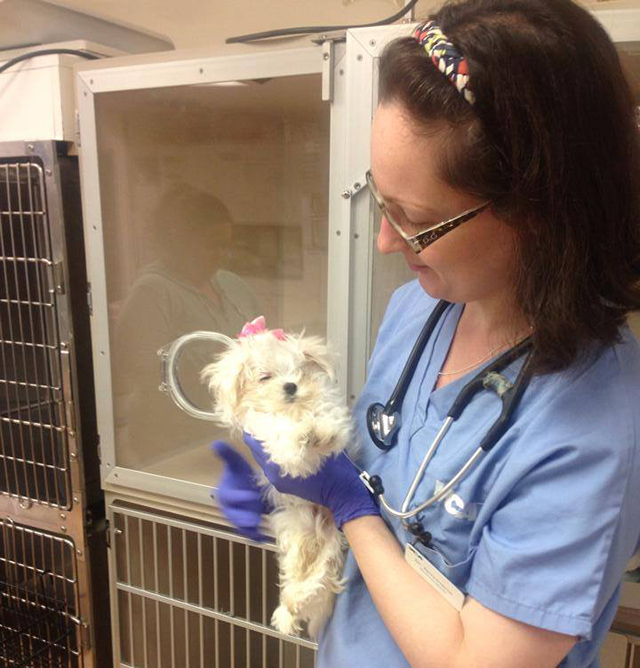 Because her injuries were considered so traumatic, the vet at the time suggested euthanasia. But rescue organizations South Shore Animal Hospital, Special Needs Animal Rescue and Rehabilitation and the ASPCA were going to give the pup, renamed Charlotte, a fighting chance.
Charlotte was later adopted and renamed Pip and according to a blog post on the ASPCA website, she is doing quite well.
Related: Remember Murdock, the Former Bait Dog? You'll Never Believe What Happened to Him.
"She is doing great and is completely a part of the family," her new owner, Dava, told the organization. "She has gotten a lot bigger and is full of energy and personality. We adore her, and we're so glad that we adopted her."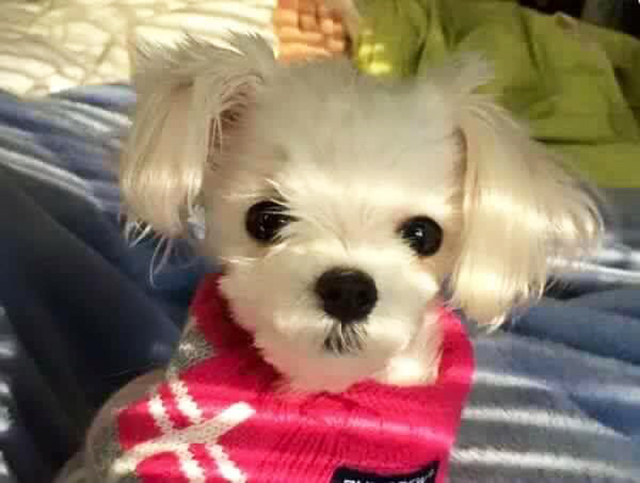 During this yearlong recovery for Pip, Ivanchenko had chosen to fight the charges. She rejected a plea deal in May where she would have pled guilty to the felony charges in exchange for a six-month jail sentence. (During her time out on bail, she got another dog to replace then-named Snowflake, as her daughter was missing her puppy. The dog was soon removed from the home. )
Later on in the year, Ivanchenko decided to have a bench trial, instead of putting her fate in the hands of a jury. The September trial lasted just five days. She got one year on the felony count and nine months for each misdemeanor count. The sentences will run concurrently.
Ivanchenko will also be required to register on the New York City animal abuse register for five years, pay $21,795 and is banned from owning a companion animal for 15 years.
Related: Tennessee to Have First Statewide Animal Abuse Registry
H/T Staten Island Live; Images via Facebook