With Fashion Week and the NBA All-Star Weekend coalescing in New York, the city is buzzing with glitz and glam. But this time of year isn't designated just for models and athletes. Pooches are part of the pomp too!
On Thursday night on the penthouse floor of Hotel Pennsylvania, dogs ranging from Chihuahuas to Leonbergers strutted their stuff at the 11th annual New York Pet Fashion Show.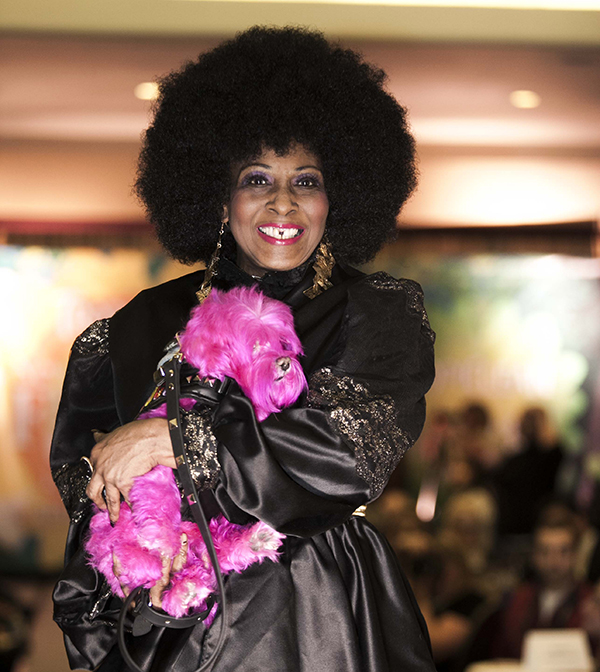 This year, the show carried the theme of "Rescue Revolution," which celebrated the culture of the '60s and '70s while benefitting the Mayor's Alliance for NYC's Animals, a coalition of more than 150 groups across New York and neighboring states working to end the killing of healthy and treatable dogs and cats at shelters.
Related: A Photographer Has a New Twist on New York Fashion Week: Dog Models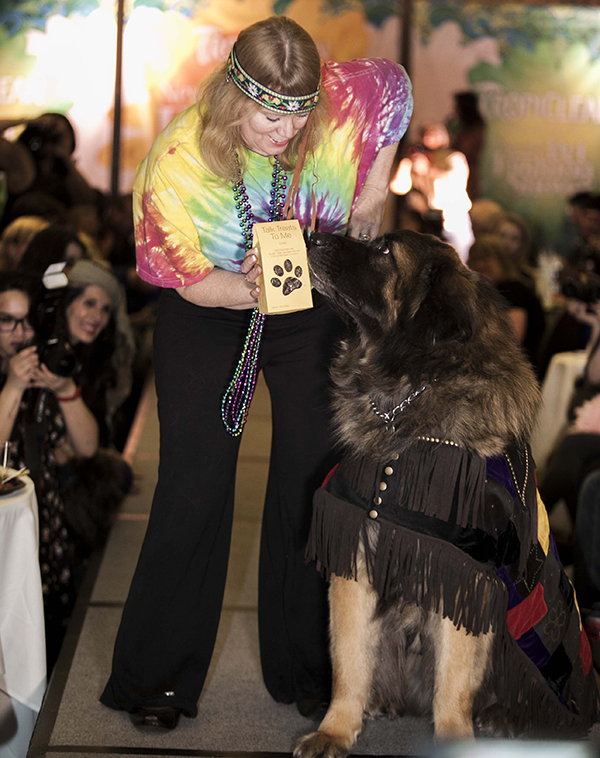 Split into three parts, the fashion show included runway walks for rescue dogs, a segment for designers to showcase their canine couture and lastly a costume contest, all in the style of the '60s and '70s.
"When you see dogs up on the runway that are rescue dogs, it's changing the public perception of rescue pets," said Greg Oehler, who organized the show. "People walk out of here thinking of everything they saw, and our goal is to put a face to animal rescue."
From hats to sunglasses and poofy dresses, the dogs wore it all, and there were even a couple cats and a pair of chickens named Lady Gaga and Beyonce.
At the end of the night, an ice white Pomeranian from Mississippi named Sophia won the costume contest. Sophia, who had done the show twice before, rocked a silver sequin dress alongside her parents, Jake and Jenna Oddo, who donned Sonny and Cher costumes.
Related: Fashion Helps This Former Bait Dog Show Her True Colors
"She's like a racehorse," said Jenna, speaking about her dog. "As soon as the event starts kicking off she's energized."
But unlike many other dog shows, it's not really about the competition but rather the entertainment and charitable elements.
"It's a good cause, and it's also an opportunity to socialize and meet a lot of nice people," said Jenna. "I figure Sophia has a really good life, but not all dogs and cats do, so if she can help out, we're there."
One of the contestants included Lynn Consovoy who walked down the runway with her Yorkie, Baxter, in a carriage as part of a Yellow Submarine theme. This was her first time in this fashion show, but last fall she won the Halloween dog show at Tompkins Square Park in New York alongside her friend Diana Lucchi, who has two small pooches of her own, Giupetto and Gianna.
Comparing her experiences between the Halloween event and the New York Pet Fashion Show, Consovoy said, "They're both a little crazy, and they're fun, and there's lots of great dogs to look at. I love it! It's fun to do, it's for a great cause, and everyone's been so nice."
Lucchi, who placed as one of four finalists at Thursday's fashion show, said she spent about a month preparing her costume, which included dressing as a TV repair woman and having her dogs sport Fred and Wilma Flintstone costumes. "Putting it together was a lot of fun," she said. "I figured everybody was going to be doing fashion and maybe music…I decided I wanted to do something a little outside the box so I thought of TV shows and thought Flintstones would be perfect for these two."
While Lucchi and Consovoy are from the New York metro area, dog owners came from about half the states in the U.S. and 10 foreign countries, making it the largest pet fashion rescue event in the world, said Oehler. The event also included an audience of about 700 people who cheered on the stylish pooches, with many bringing their own dogs along in fashionable outfits.
For instance, Mercedes Maldonado came with her two Chihuahuas, as she's part of the country's largest Chihuahua group, run by the event's co-chair, Ada Nieves. In addition to watching the show, Maldonado said she enjoys browsing the vendor booths to find clothes for her dogs. "They're my little princesses," she said.
Felicia Miracolo is also a member of Nieves' Chihuahua group and has been coming to the fashion show for years, even before Nieves got involved. Miracolo's pooch passed away unfortunately, but now she has a new Chihuahua, Nathan, a rescue pup who came to the show for the first time this year.
"The food is good, it's entertaining, you get to socialize with other dogs, and it's fun to get dressed up," said Miracolo.
Related: Allku Taps Into Its Ecuadorian Roots to Create a Beautiful, Handmade Dogwear Line
All images, unless specified, were taken by Colby Blount