Traveling with a pet isn't exactly a walk in the park. There is the paperwork, loud noises, the crowd and overall disarray that not only stresses you out but makes your dog nervous. But one airport is looking to make the experience a little more pleasant. Ironically, the fifth worst airport in North America, The John F. Kennedy International Airport in New York City, will be making traveling with pets a whole lot easier when it opens the world's first terminal dedicated to animals.
Named The Ark, the facility will cost more than $48 million and handle around 70,000 animals a year. The purpose is to make the whole travel experience less stressful for all animals: farm, zoo, exotic and domestic.
Related: The 10 Must-Buy Necessities for Traveling With Your Sidekick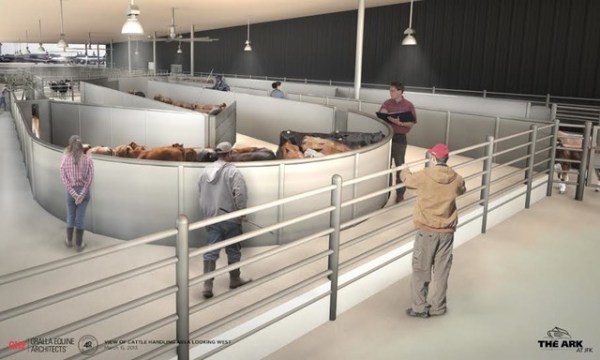 "When it comes to travel, animals have always had the short end of the stick, flying in dangerous and uncomfortable conditions in the bellies of aircraft. Regardless of animal type, I am all for anything that improves their treatment," Phil Derner of NYC Aviation told Gothamist.
Dog owners, rejoice!  Included in the 178,000 square-foot area (that is equivalent to like 350 one-bedroom apartments in the city) will be an overnight pet boarding center named Paradise 4 Paws, state-of-the-art air cargo holding facilities, quarantine areas, climate-controlled stalls for horses and other large animals, an import and export center and vet clinic. Travelers can expect The Ark to be 100 percent completed next year.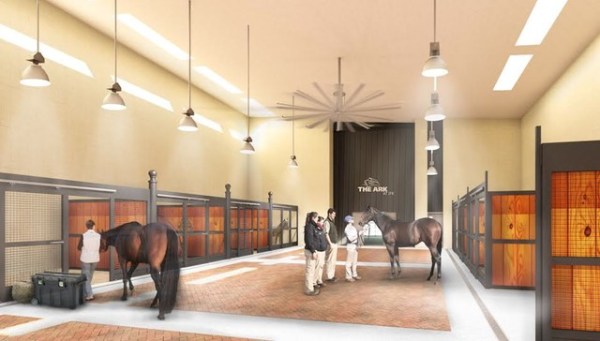 To get the project off the ground, The Port Authority of New York and New Jersey signed a 30-year-lease with Ark Development, a partner of real-estate company Racebrook Capital. The Port Authority of New York and New Jersey 's Vice Chair Scott Rechler expects the operation to generate more than $100 million in revenue in the next 20 years.
"The center will set new national airport standards for comprehensive veterinary, kenneling and quarantine services." said John J. Cuticelli, Jr, the chairman of Racebrook Capital in a statement.
Related: Delta Changes Its Pet Policy, New Option Is Uber Expensive
Image by Flickr/Tom Woodward