Neighbors all around Highbridge Park in Washington Heights have been caring for a wild dog named Charlie, or Ricky, depending on what side of the park you live on for quite some time.
"He's a famous dog," Yuliya Avezbakiyeva told DNAinfo."There are different people, different nationalities, different backgrounds, and this one dog united them all."
But with temperatures plummeting, Denise Lauffer decided enough was enough. The dog walker, who already had rescued three feral dogs, decided to brave the cold weather and sleep inside a makeshift shelter that had been constructed for the dog.
Related: Dog That Lived Under a Car for 7 Months, Finally Gets Rescued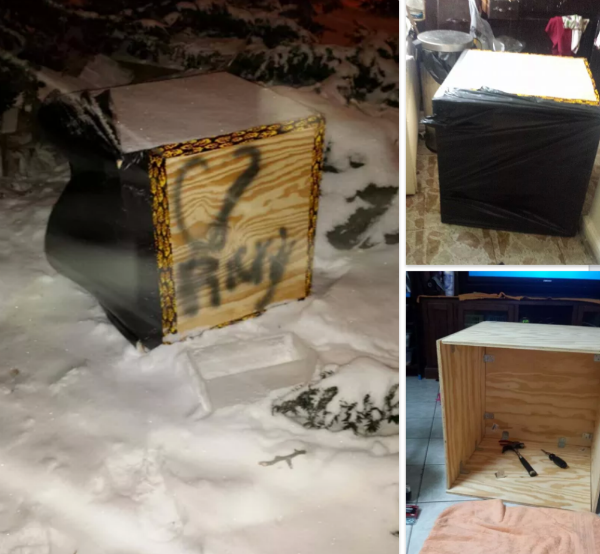 "He needs to associate me . . . [with] food and companionship and heat and warmth," she explained to the outlet. "[Charlie] had coats and blankets and [he was] sleeping on pillows and hand warmers and hot water bottles.  You name it, he had it."
During her two-night stay, Lauffer fed Charlie hot meals, provided hand warmers to put under the bed and let her snuggle up with him at night.
Related: Born Without Eyes, This Therapy Dog Is an Inspiration to All
This past Sunday, the neighbors were finally able to rescue the 10-year-old dog and take him to the vet for much needed care. While he was treated and released, he is heading back to the animal hospital because he won't eat or move much. This could be a sign of Lyme disease or just old age.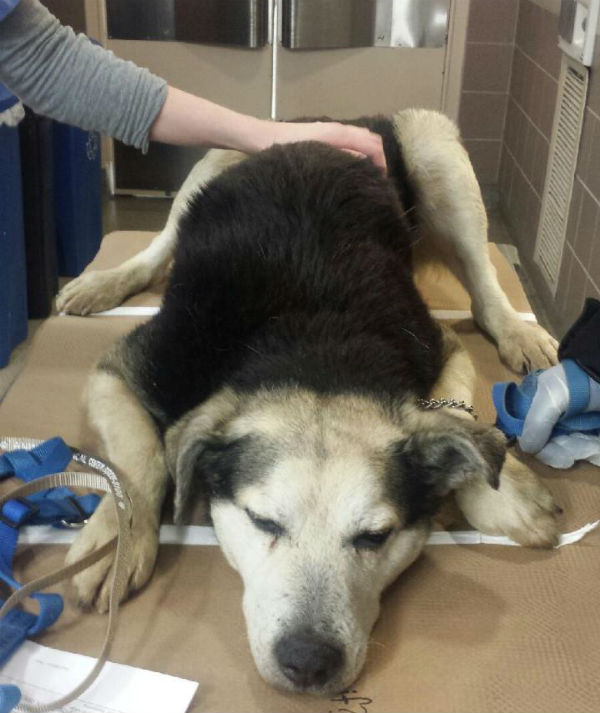 Through Charlie's plight, the crew has managed to raise more than $10,000 to help this little guy out. He is looking to be discharged in a few days and hopefully go home with one of the neighbors that have cared for him over the years.
Related: After 52 Days in the Cold, Dog Finds Her Way Back Home
All images from GoFundMe