There is a new spin on traditional dating shows: dogs.
October Films, an independent production company based in London and New York City, is in the early stages of a show called Puppy Playdate.
A casting call announcement was put on social media looking for single dog owners in the London area.
"We're looking for greater London eligible singles to put their dating destiny entirely in the paws of their dog!" it reads.
Related: A New Dating Website Looks to Help Dog Owners Find Love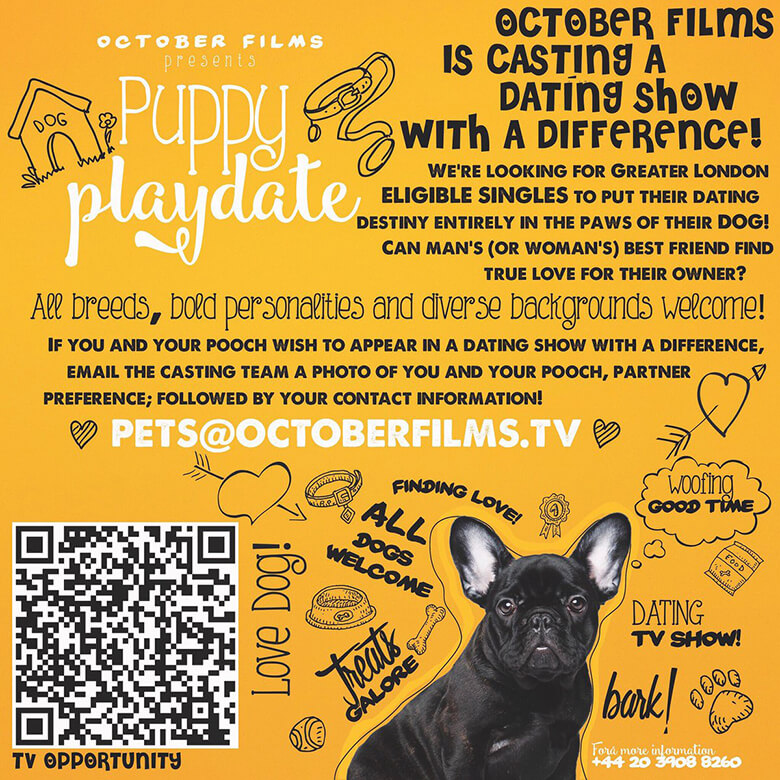 It continues, "Can man's (or woman's) best friend find true lover for their owner?"
The show welcomes all breeds, personalities and backgrounds.
While there isn't too much more information about the show (like how will the dogs help their owners find true love), it does ask for those interested to send a picture of the owner with their pup, partner preference and contact information to pets@octoberfilms.tv.
Related: Millennials Think of Their Dogs Over Kids and Marriage When It Comes to Buying a Home