Country sensation Miranda Lambert recently announced that her organization, MuttNation Foundation, donated more than $200,000 to 50 shelters in 50 states.
"I feel so passionately about helping all animals and I'm thrilled that we have once again been able to give to phenomenal shelters all across the country," Lambert said in a statement. "The people at these shelters do such amazing work day in and day out and are truly heroes for the animals."
Related: Olivia Munn Can't Stop Showing Off Her Rescued Dog She Adopted From Social Tees in NYC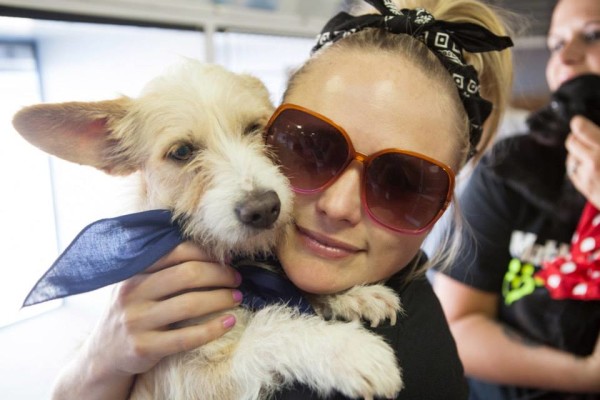 The huge donation was part of the annual Mutts Across America initiative that looked to help the "most deserving shelters" in each state. The organization did not take solicitations but rather did its due diligence, researching shelters and then surprising the selected recipient. To decide what organization received the funds, MuttNation Foundation used the following criteria:
The adoption rate had to be more than 90 percent while the euthanasia rate had to be less than 10 percent.
Active volunteers
Manage their funds responsibly.
Unique qualities. The foundation donated money to a disabled pet farm, senior sanctuary, a nonprofit focused on blind animals, among others.
Involved in the community
Active spay/neuter initiative
Updated website and social channels
Accessible to adopters with adequate hours to check out the foster/shelter animals
Co-founder of MuttNation Foundation, Bev Lambert, is grateful that they could again carry out this program.
"We are fortunate enough to have the funding again this year to continue this initiative which is so important," she states. "We believe the selected shelters stand as examples in the fight to end animal homelessness, abuse and neglect, as well as encouraging adoption, spay and neuter programs and avoiding needless euthanasia."
Related: How Dogs Help Actor Tom Hardy Improve His Craft
Main image from MirandaLambert.com