Name Tea, the Afghan hound was recently dubbed "World's Prettiest Dog" by one of her thousands of adoring fans who can't get enough of her stunning mane.
Hailing from Sydney, the 5-year-old dog is known in the dog-show world, but it wasn't until her owner posted an image of her on a bench announcing her retirement that caught the attention of the entire world.
Perched on the bench, her silky coat is on full display, as Tea gazes off into the distance. A natural supermodel if you ask us.
Related: Beautiful Photos of Pups Celebrated at Nepal's Amazing Dog Festival
"I think the combination of her coat and her aristocratic look made it hard to believe that such a dog exists," owner Luke Kavanagh tells This Dog's Life about why people were attracted to the photo.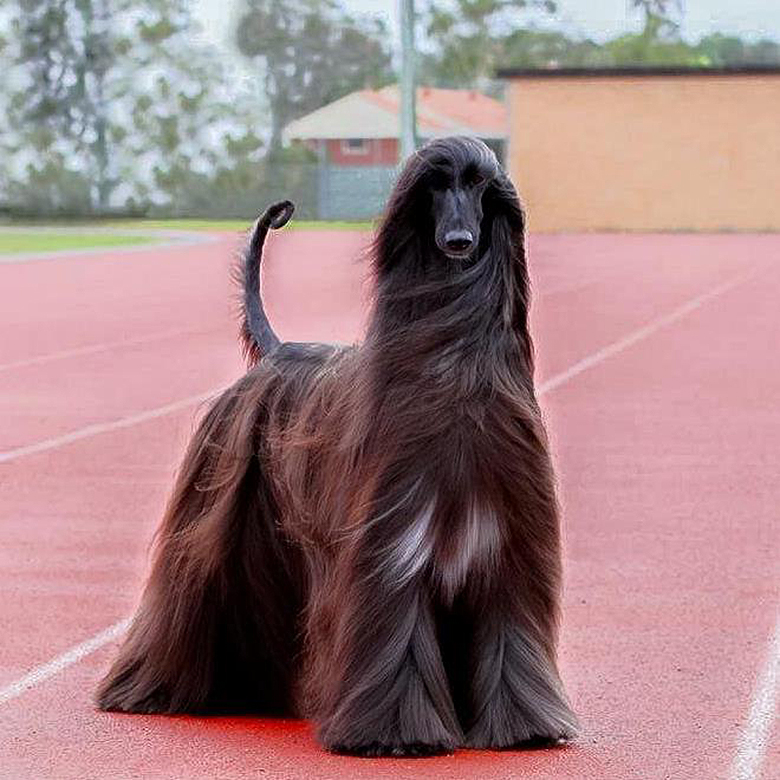 Since the image was uploaded to Facebook, it has received more than a thousand shares with people everyone expressing their love of Tea.
Tammy Farrell writes, "OMG this photo is stunning!"
Carine Defraye chimes in, "Beautiful Tea, she is really perfect!"
And James Bennett states, "One of the most stunning afghans I have seen and just love the presentation you always did to her !! World class !!"
Related: What It Takes to Get a Westminster Dog Ready for the Big Event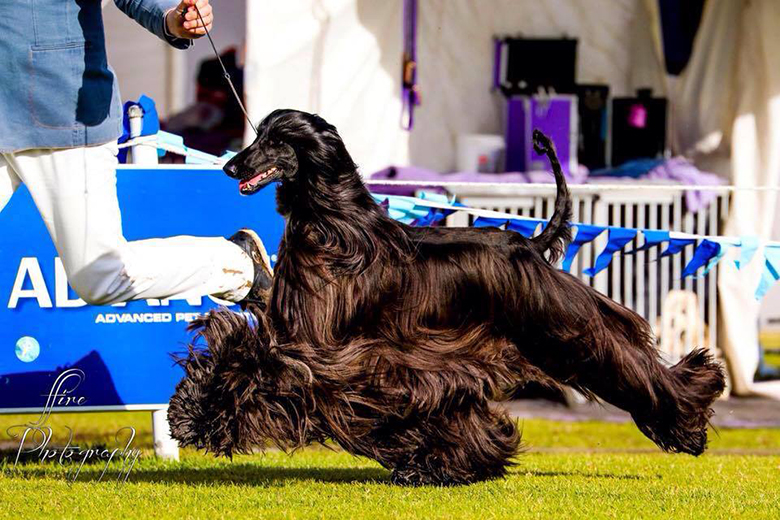 Kavanagh got Tea as a puppy, after his friends, and Tea's breeders, called him up and said, "l think we have a great one for you," Kavanagh tells us.
Her litter was named after the TV show Beverly Hillbillies — "Texas Tea" is what the crew called oil on the show. Her show name is Supreme Champion Karakush Black Gold Texas Tea.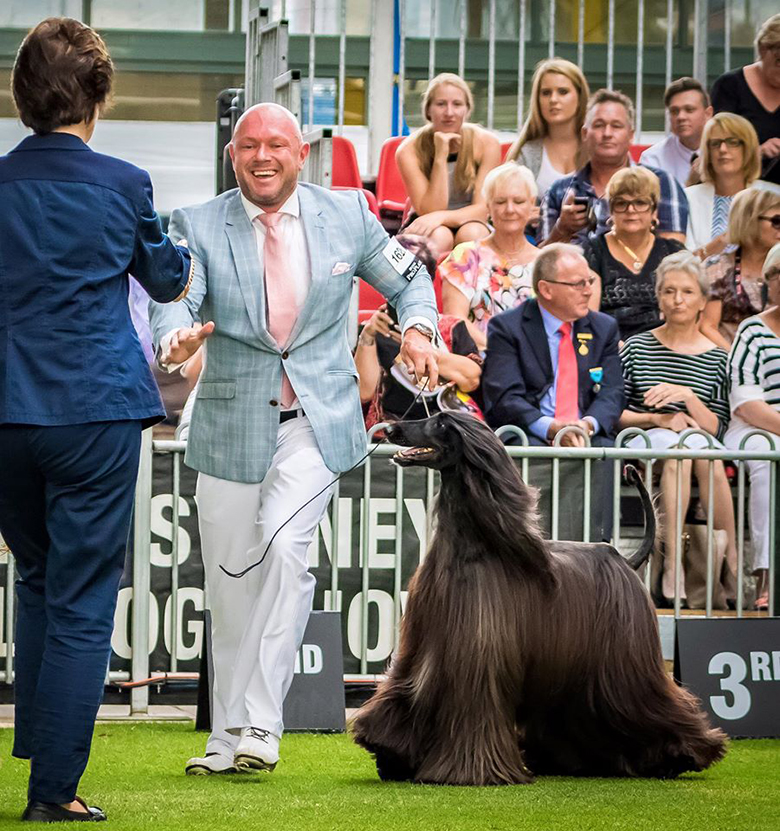 Getting Tea's coat to look amazing is a lot of work. The entire at-home grooming session takes between 3-4 hours. Kavanagh first bathes her in a hydrobath with warm water. He shampoos, conditions and then puts a "secret final rinse" to give her coat that lustrous sheen. He then spends a lot of time drying and brushing her out to achieve that "lovely finish."
"She then jumps off, runs around in excitement before lying on her bed acting every bit the queen," says Kavanagh.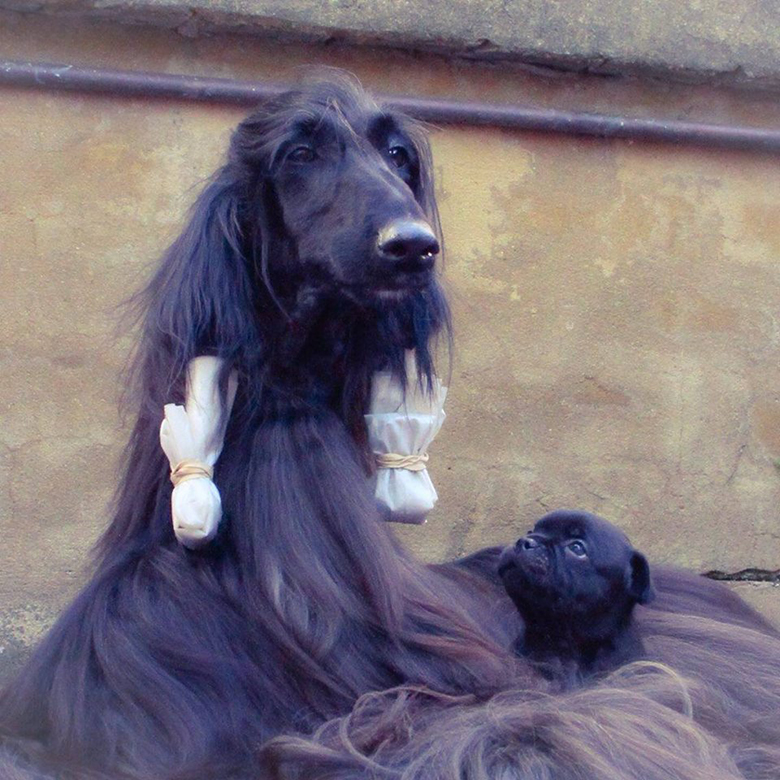 Having such a beautiful coat does create some obstacles for Kavanagh – like going on walks. "I used to call her the street sweeper because everything would catch in her coat, he says. "But it never stopped us walking or her being a normal dog," adding that "at home, Tea is pretty relaxed and could easily be confused for a beautiful ornament in the lounge room."
Now in retirement from the dog-show world, Tea has scored some modeling gigs, including one for Royal Canin and another for Harriot and Hound dog perfume.

When she isn't being a supermodel, Tea hangs out with Kavanagh's Stafford terriers and is living the life she very much deserves.
Related: The Price of Show-Dog Semen Will Cost You a Pretty Penny