Los Angelonos, ready to "walk the walk" for a good cause? Best Friends Animal Society's Strut Your Mutt is making its way into the City of Angels on Oct. 10.
In its sixth year, the fundraiser walk allows participants to raise money for his or her favorite local shelter or rescue. "We hope every walker or runner feels an immense sense of satisfaction in being part of the solution to save shelter pets," says Michelle Sathe, public relations specialist for Best Friends Animal Society Los Angeles. For some of the animal welfare organizations that participate, the walk raises enough money to cover its entire annual budget.
This year, Strut Your Mutt will kick off at 9 am, with participants either choosing to walk or run around Exposition Park. For those interested in doing the run, the chosen route must be completed twice. There will be awards for the top male and female finishers.
Related: Best Friends Animal Society Is Coming to New York City, Opening Facility in 2016
Once people finish getting in some exercise for the day, they can head over to the dog-themed festival where the fun continues. Activities include raffle drawings, treat stations, dog yoga, "pawdicures," belly rubs, smooch your pooch, ask the vet and there will even be a pet communicator on hand.  There will also be food and drinks, including a beer garden put on by Traveler beer for those that are 21 and older.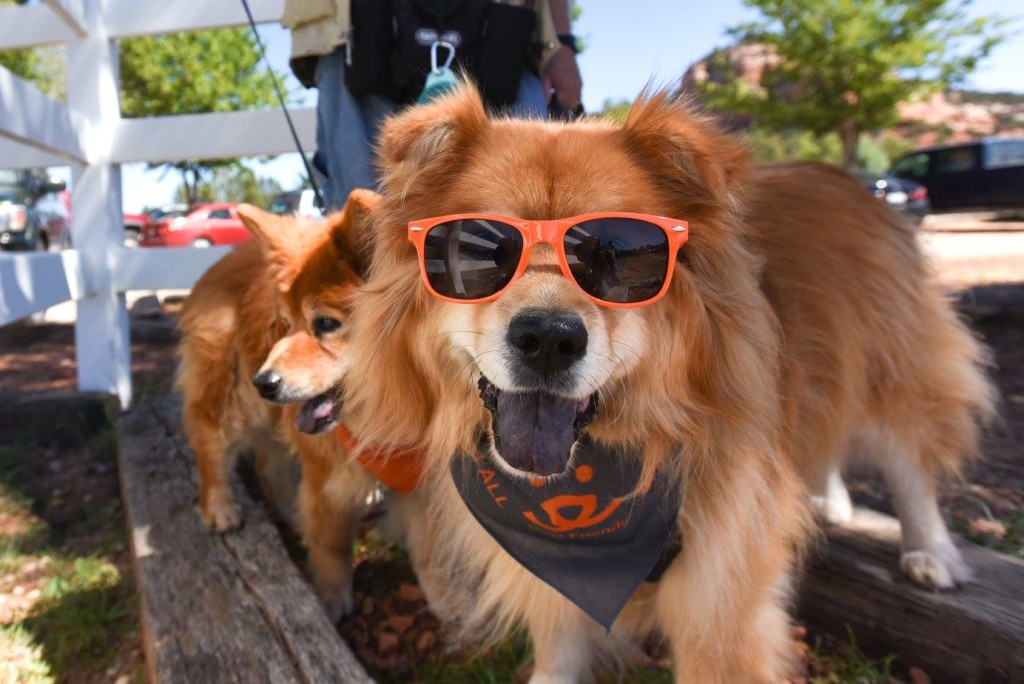 What makes the Los Angeles walk fabulous is besides it being the largest, it, like others, it brings together so many passionate animal lovers in a fun atmosphere. "You never know what kinds of great fashions these dogs might be sporting! There are even cats who come in strollers," Sathe says. "Most, if not all, of these pets were once at a shelter or a rescue and it's wonderful to see them enjoying a day out as beloved family members."
The organization is hoping to beat last year's figures. During the 2014 walk, 2,500 people participated and 1,400 dogs strutted to raise almost $625,000, with approximately $495,000 going directly to Los Angeles shelters. This year, Best Friends Los Angeles is aiming for $725,000.
Registration will begin at 7 am (you can also register online). The cost is $30 to walk (children under 13 are free) and $45 for runners. As mentioned, both races begin at 9 am and the festival will end at 1 pm. You can check out the Strut Your Mutt path here. To find out more about the event, head over to Best Friends Animal Society. 
Related: Emmy Rossum, Amanda Seyfried and Others Show Their Support at the Best Friends Super Adoption