"Britain's loneliest dog," the pup headed for stardom, has found her forever home.
Named Freya, the 6-year-old Staffordshire bull terrier got the sad moniker after living nearly her entire life at England's Freshfields Animal Rescue. She was taken in as a six-week-old puppy and overlooked a reported 18,000 times.
Her heartbreaking story caught the attention of the media — and big-time director Michael Bay known for Transformers, Armageddon, Pearl Harbor and Teenage Mutant Ninja Turtles.
Related: 'Loneliest Dog' Gets Opportunity of a Lifetime: Star in New 'Transformers' Movie
"Found this in the news last week in the UK. We gave the Loneliest Dog, a role in Transformers," Bay posted on Twitter. "Freya has epilepsy and has been in a shelter her whole 6 year life. We are also going to find her a home," he tweeted. "If not she will come to my house. Welcome to the cast Freya!"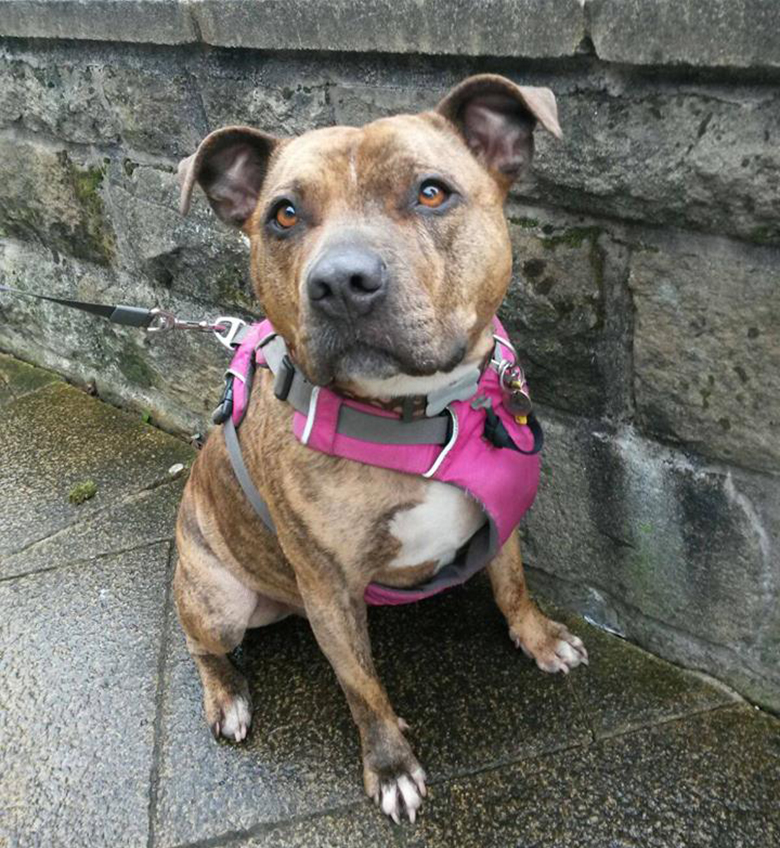 Well, Bay's wish's mission came true: Freya was recently adopted by Ray and Jackie Collins from Cheadle Hulme, Greater Manchester. The pair has two other rescue dogs and are prepared to care for her epileptic needs.
"When I spoke to Ray I knew there was something special about him and Jackie. They have rescued dogs all their lives and quite frankly have put up with a lot from dogs in their care and had never given up on any of them," Collette Piert of Freshfields Animal Rescue told This Dog's Life. "They were already experienced with epilepsy too having previously owned a dog suffering with seizure's so that was an added bonus. They seemed to understand from day one what was expected to make things work for Freya."
But Freya also had to get along with the Collins' dogs, so they slowly introduced her to both — a Jack Russell terrier named  Joanie and a senior rottweiler named Teddy.
"Joanie was terrified of Freya. We knew that with patience Joanie would learn that Freya wouldn't hurt her. It took a number of meetings but we got there in the end," Piert tells us. As for Teddy? "Freya loved Teddy from the first time they met and visa versa."
Piert tells us that Bay is still interested in having her in the movie.
Go Freya, go.
Related: Born Without Eyes and Deformed Legs, a Dog Teaches Children It's Okay to Be Different
Main image via Facebook