After hearing about the Britain's "loneliest dog," director Michael Bay decided to give the pup an opportunity of a lifetime: star in his upcoming Transformers movie.
Named Freya, the 6-year-old Staffordshire bull terrier had been living at the England's Freshfields Animal Rescue nearly her entire life. She came to the shelter in 2010 after she was found as a stray. Once taken in, she was diagnosed with epilepsy. Since then, she had been reportedly overlooked more than 18,000 times.
Last month, dubbed Britain's loneliest dog, several UK news outlets ran her story, hoping she would finally catch someone's eyes.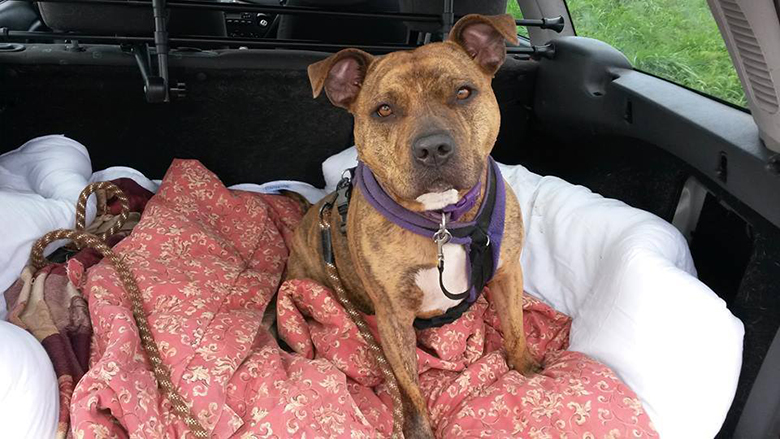 Well, one person who saw the story was Michael Bay, the director known for such movies as Transformers, Armageddon, Pearl Harbor and Teenage Mutant Ninja Turtles. Bay decided to act.
"Found this in the news last week in the UK. We gave the Loneliest Dog, a role in Transformers," Bay posted on Twitter this week. "Freya has epilepsy and has been in a shelter her whole 6 year life. We are also going to find her a home," he tweeted. "If not she will come to my house. Welcome to the cast Freya!"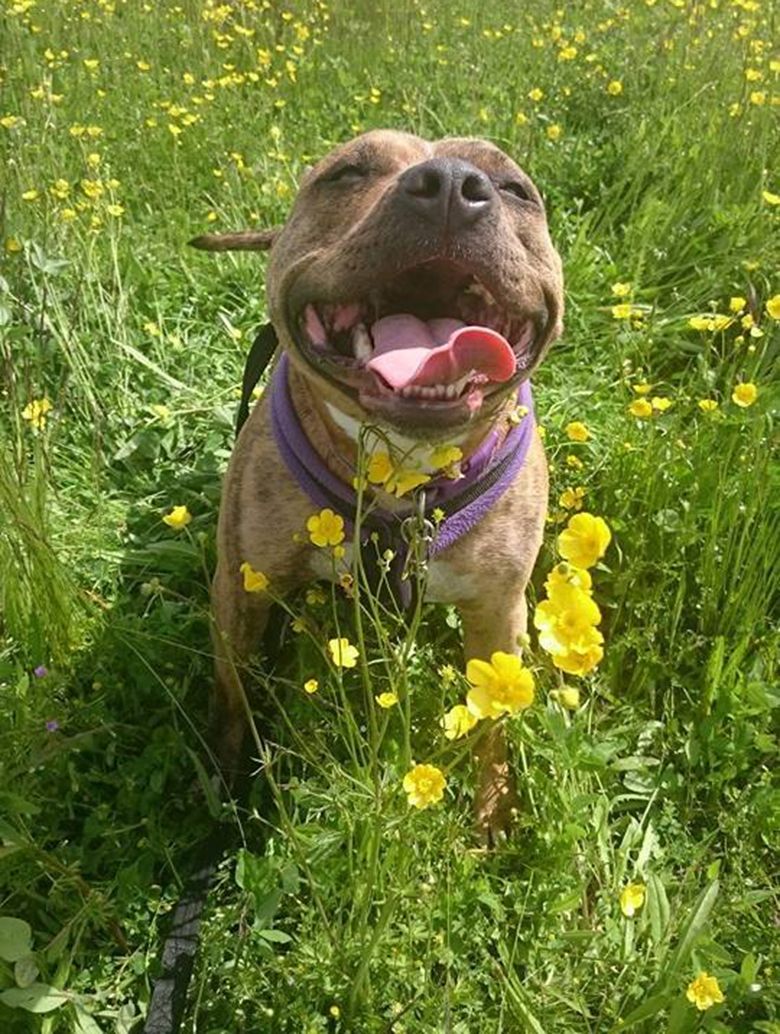 It is unknown what role Freya will play in the new movie, but it was a nice surprise for both the dog and the shelter.
"We thought it was a joke, but after speaking with his team we realised Michael is an animal lover and has used his own dogs in movies before," says Jane Young of Freshfields Animal Rescue.
If Bay ends up being Freya's pet parent, she will join his two bullmastiffs: Bonecrusher and Grace, named for characters in Transformers and Armageddon, respectively. And Young believes Freya will be living the life. "If she was to live with Michael she would be looked after 24/7 with her own butler, private limo and doggie friends."
Images via Facebook