As dog owners know, finding a rental that allows pets is no walk on the park. And finding one that allows big dogs, particularly pit bulls, can at times feel impossible.
Jade Rouzeau of Jacksonville, Florida understands the struggle, which is why she will not only rent her home to just dog owners, but those who own bigger dogs, with "bully breeds" at the top of the list.
Related: This Organization Lists Pit Bull-Friendly Housing in One Easy-To-Use Database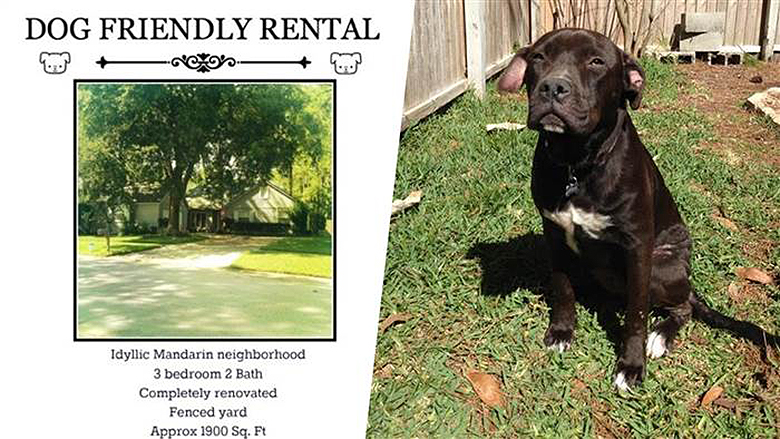 "It was a no-brainer for us to rent our home to responsible pet parents who have trouble finding housing based on the breed of dog or mix thereof who is a member of their family," Rouzeau tells This Dog's Life. "Responsible pet parents deserve to live in a nice home and we are happy to provide one for them."
The realtor is the proud parent to two pit bulls, so she has first-hand experience with the discrimination of certain sizes and breeds.
Related: Watch Pit Bull Rescue Put All 11 of Her Puppies in Foster Mom's Lap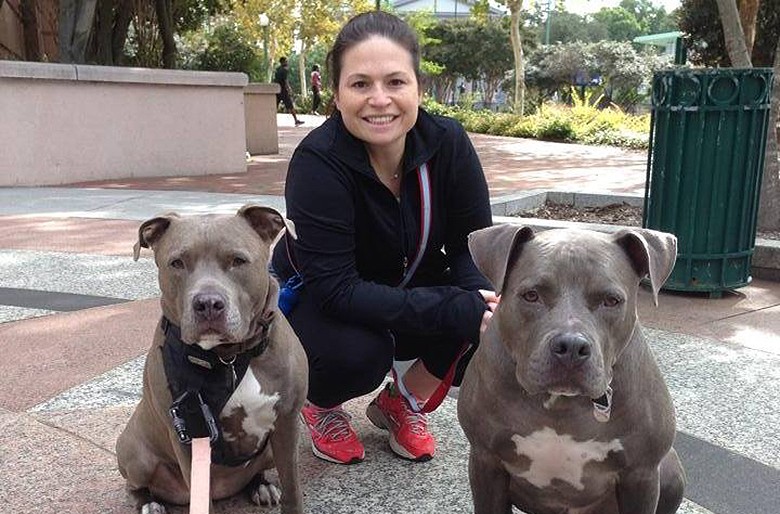 "We knew nothing about how pitbull-like dogs were unfairly labeled or treated until we got Blanche when she was 10 weeks old. We just thought she was a cute puppy," she says. "We got an earful of unsolicited, unwarranted warnings from people who had never even had interactions with a pitbull-like dog. I immediately felt the need to stick up for her and those like her."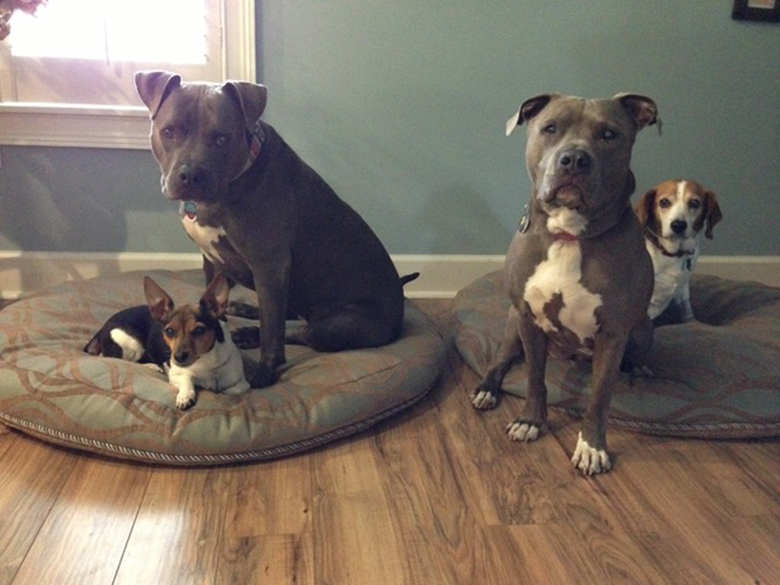 When people who don't have dogs, or own smaller breeds, Rouzeau simply says thanks but no thanks.
"We politely thank them for their interest but decline to extend to them an opportunity to submit a rental application," she says. "Our home is reserved only for people who have at least one dog on the restricted 'hit list."'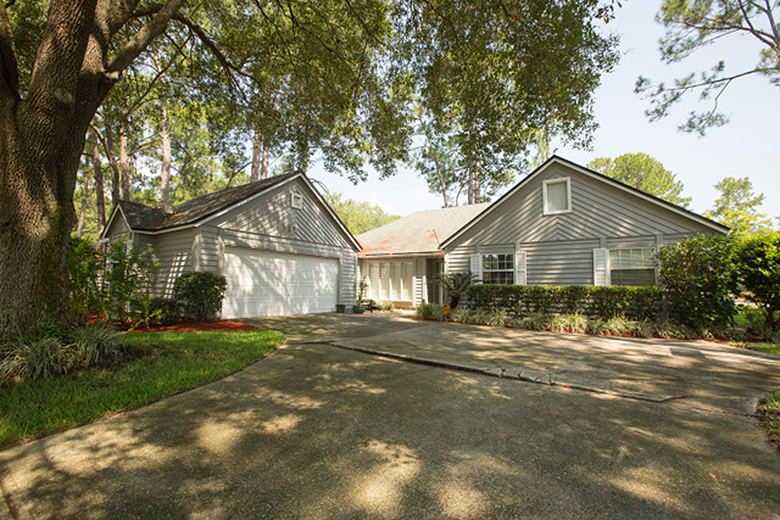 With this policy,  she has not only found great tenants but big dog owners all across the country have contacted her to say thank you.
She hopes that other landlords take note, and expand their pet-friendly policy to include big dogs, along with pit bulls.
"I would encourage others to follow suit," she says. "As long as you properly screen people's credit, background history and check their references, you should be fine."
Related: First Pit Bull to Join New York Police Force Gets Special Honor Today