Kylie Jenner is out of the dog house with animal control unit.
The youngest in the Jenner-Kardashian clan was under investigation by The Los Angeles Department of Animal Care and Control after she posted a SnapChat video of her two Italian greyhounds: Norman and Bambi. In the clip, Bambi appears underweight with her back bone prominent, along with her rib cage. The agency received a complaint (or several) and checked in on the pup.
Related: Petrified Puppy Living Behind Dumpster Is Finally Safe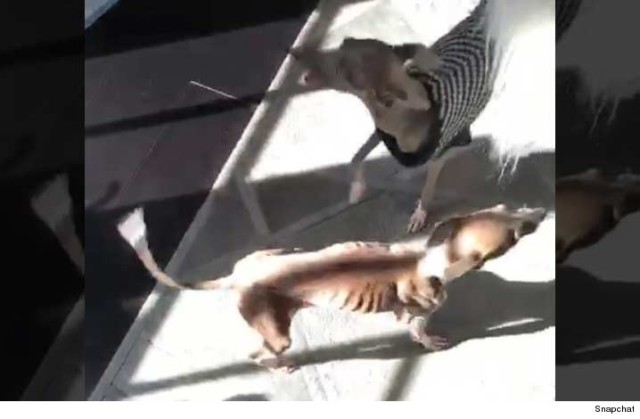 "We did an animal welfare check yesterday. Miss Jenner was very cooperative," Derek Brown, deputy director of L.A. County animal control, tells PEOPLE. "Her animals are actually under medical care, so there's no neglect whatsoever. The breed of dog tend to be very lean anyway."
This sentiment was shared by the Italian Greyhound Club of America which came to the defense of the reality star, telling TMZ the dog is supposed to be lean and its okay to "show a hint of three ribs and its hip bones."
What are your thoughts?