While Jimmy Choo will always be associated with Sex and the City and Carrie Bradshaw's obsession with its shoes (remember the line "Wait, I lost my Choo!"), the luxury brand is branching out and bringing a special dog into the mix. And they are celebrating it!
On Wednesday, Jimmy Choo in collaboration with Vogue threw an afternoon tea party to kick off its limited edition pre-fall 2015 Capsule Collection, one that was inspired by a dog fittingly named Jimmy Choo. In case you haven't heard of this famous pup, Jimmy Choo is a bull terrier that become an Internet sensation after his artist owner Rafael Mantesso started creating line sketches with him in it.
Related: Coach Throws NYC Party to Celebrate Collaboration With Ariana Grande's Dog Toulouse
The event was hosted by Jimmy Choo creative director Sandra Choi and actress (and dog lover) Allison Williams of Girls.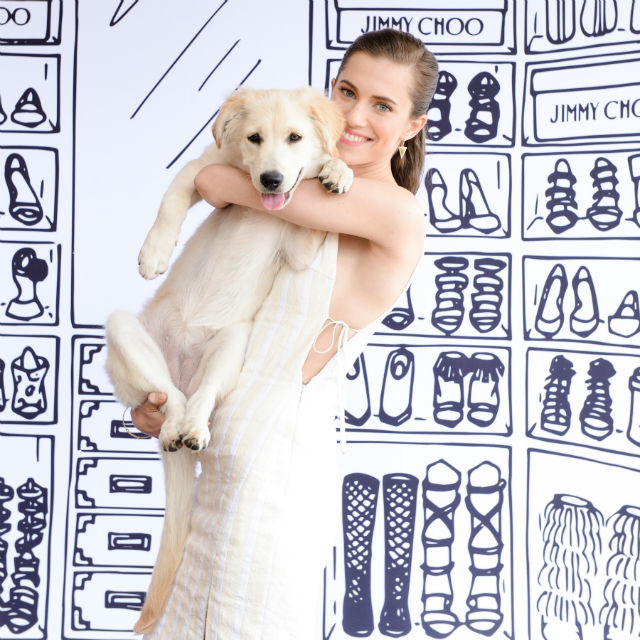 Guests, along with their dogs, arrived at the Roof Garden at New York's Surrey Hotel and were surrounded by a black and white aesthetic to reflect Mantesso's sketches. There was also a black and white shoe closet for guests to snap pics with pups (like the image pictured above).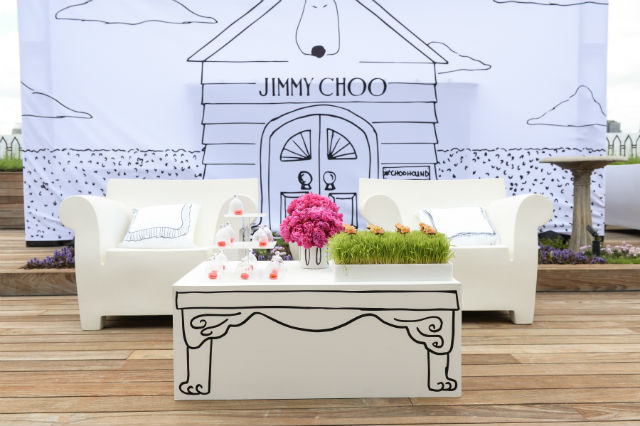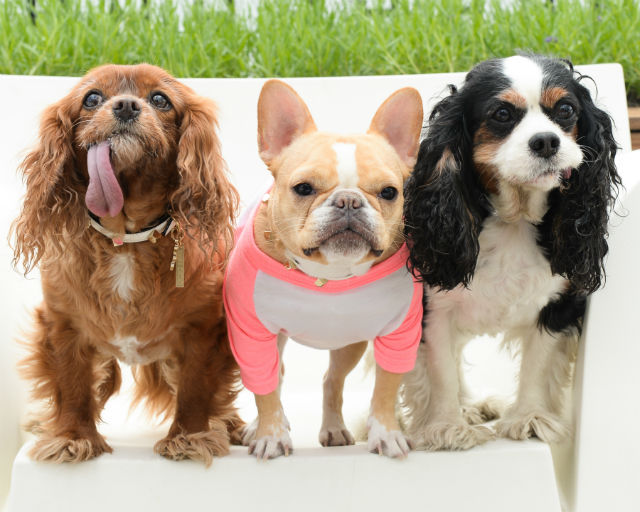 They were served a selection of hors d'ouvres by Peter Callahan while jamming out to tunes spun by DJ Leigh Lezark.  Bubble Rose created custom dog treats for the event, which included Petit Fours (white icing with shoe design drawn in hot pink, orange cooper and electric blue), Doggie Macaroons (with hot pink, orange cooper and electric blue icing) and Plain biscuits in the shape of a dog bone with Jimmy Choo logo. Bon appetit.
Related: 7 Famous People Tell Us What They Wish They'd Known Before Owning a Dog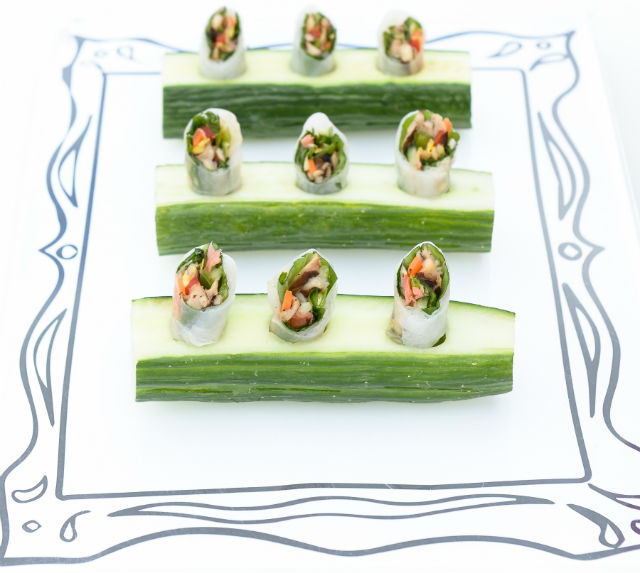 For the collection, the bull terrier will have his mug on various items including tote bags, cosmetic and handbag pouches, purses and iPhone cases (prices range from $75 to 1,050). The line features the dog Jimmy Choo is three different drawings: dreaming of shoes, relaxing on a sofa with a martini by his side or turning canine DJ on the decks.
And the luxury brand couldn't forget about the pups. It also rolled out two collars priced at $325 and $395.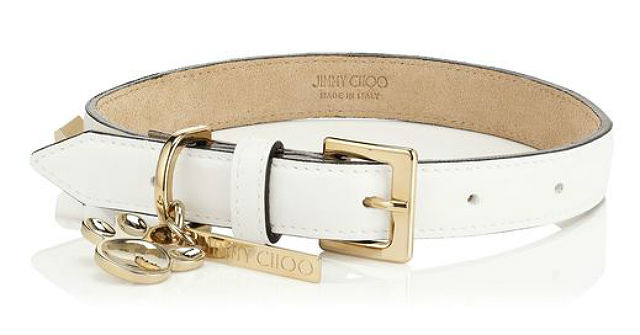 The idea for the collaboration came after thanks to the Internet. While Mantesso lives in Brazil, his pictures on Instagram put him on Choi's radar.
"All of a sudden, I had friends from all over the world forwarding me links to Rafael's enchanting work featuring his loveable English bull terrier, Jimmy Choo," Choi said in a statement. "I was instantly charmed by the way he animated his captivating dog into his artwork. I just knew that I had to incorporate his work into a collection."
Related: How Having a Dog Made These Famous People's Lives Better