After being rescued from deplorable conditions, a dog can't help but show his love for his handler in viral photo shoot.
Named Kenobi, the chocolate Labrador posed with his Indiana Conservation Officer Knach for the organization's official photos. While Officer Knach did his best to be stoic, Kenobi just couldn't stop showing him affection.
In a number of outtakes posted online, Kenobi is licking his face, nuzzling under his chin and putting his nose to his cheek. The images were posted on user-generated site Reddit and soon went viral, with more than 54,000 upvotes.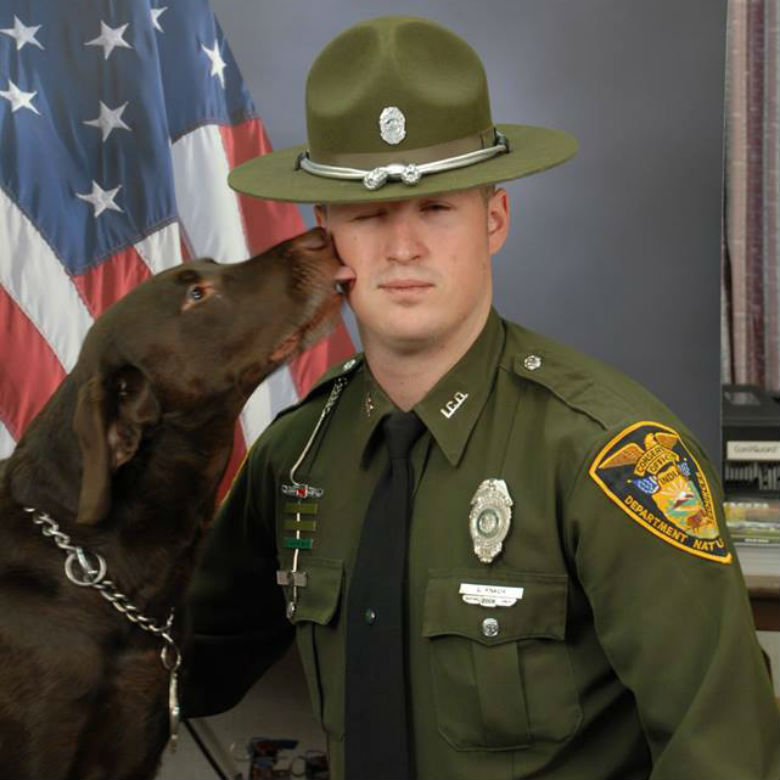 "These photos show the incredible bond between our officers and their K-9 partners," Officer Browne of the Indiana Conservation Officer told This Dog's Life. "It further signifies that we all are human beings who love with our whole heart and that is something that all citizens can identify with."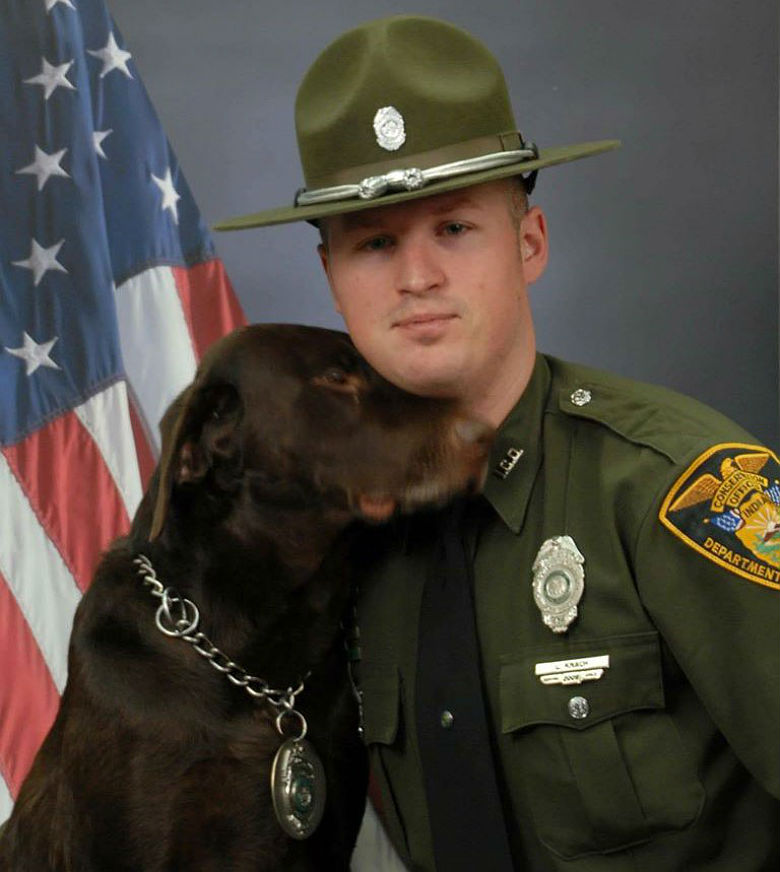 Related: Paw's Honor: Dog Scouts of America Has Pups Earning Badges for Good Deeds
They eventually did end up nailing it.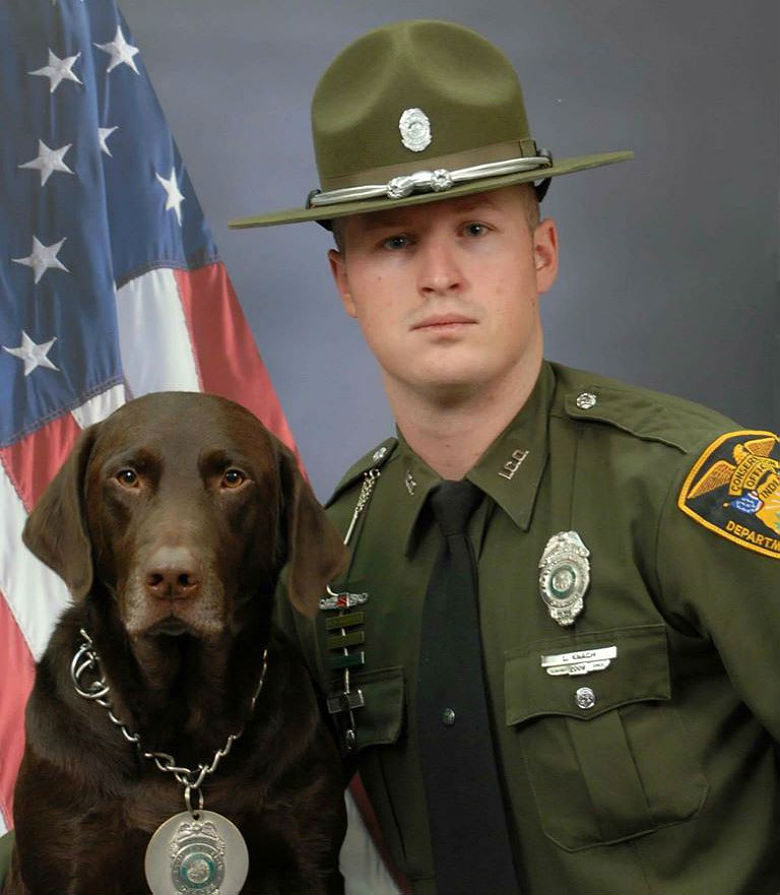 Knach (pronounced Kanock) rescued Kenobi in 2012 from deplorable conditions, after which the pair trained for four months at the Indiana Conservation Officer K-9 school. From there they have gone on to track people down, do evidence detection and area searches.
"When these two 'go to work' on a scene it is a methodical thing of beauty and business," says Officer Browne, "but when they are just hanging out it is a relationship of admiration, love and respect."
Related: K-9 Dog Gets to Take a Break From Work to Enjoy a Starbuck's 'Puppuccino'