When it was time to say goodbye to his 18-year-old dog Walnut, Mark Woods didn't have to do it alone.
On Saturday, Walnut, a whippet, and Woods took their final walk together on a Newquay beach, a town of Cornwall, in southwest England, surrounded by hundreds of owners and their dogs.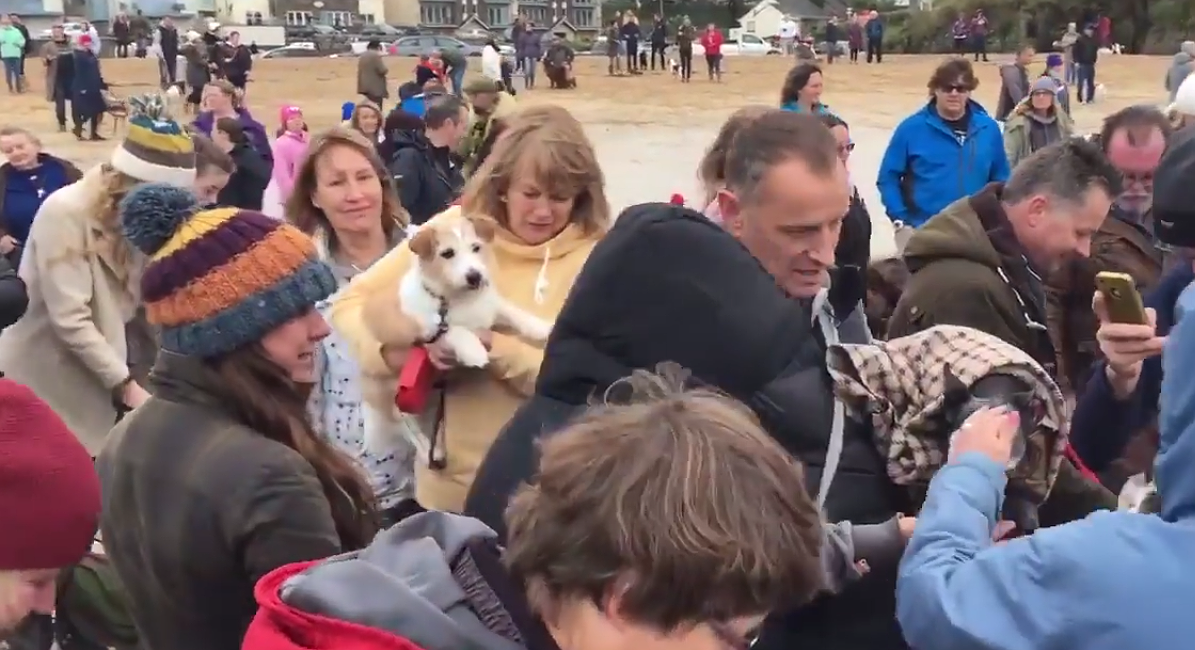 People came together for Woods after he posted a message on Facebook Tuesday saying he was ready to say goodbye.
Related: The Only Beach That Requires People to Have a Dog
"He has had an incredible life and having reached the grand age of 18 is ready for his final sleep," Woods wrote. He made the decision after watching Walnut's health deteriorate over the past few months. He had become too frail to stand and couldn't eat on his own.
Like many, the bond Woods and Walnut had was very strong.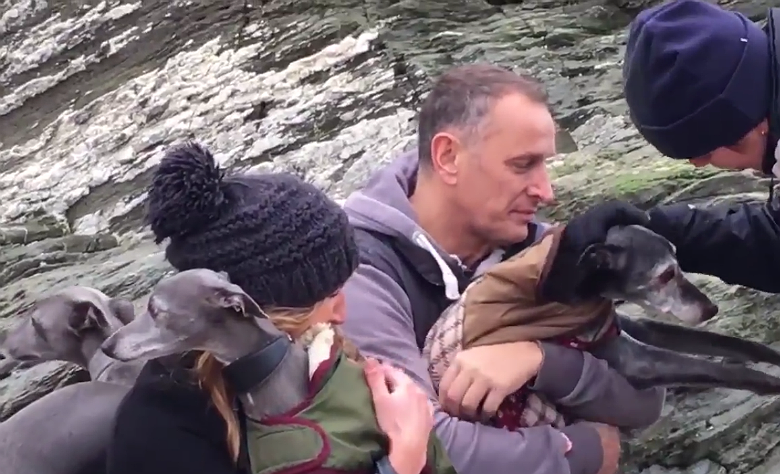 "He has always travelled around with me, all around London and he stood by the swimming pool whilst I gave diving lessons," he told outlet Pirate FM. "We've been in all sorts of bizarre situations together, various girlfriends who have got upset because I always put him before them. I have always put him first and maybe I shouldn't have but he is just such a special dog."
Related: Senior Dog Says Goodbye to His Beloved Owner in Heartbreaking Letter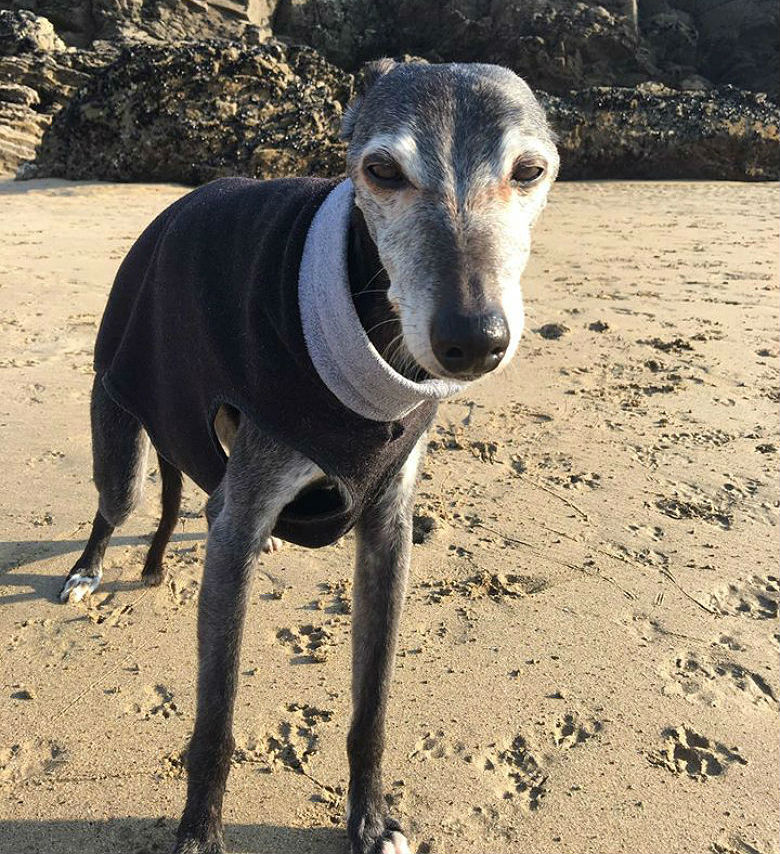 Woods invited people to join Walnut and him on their last stroll, hoping his dog's last hours would be filled with love.
When the pair arrived, they were overwhelmed to say the least. Hundreds of people and their pups came out to show their support, with thousands also sending heartfelt messages from around the world.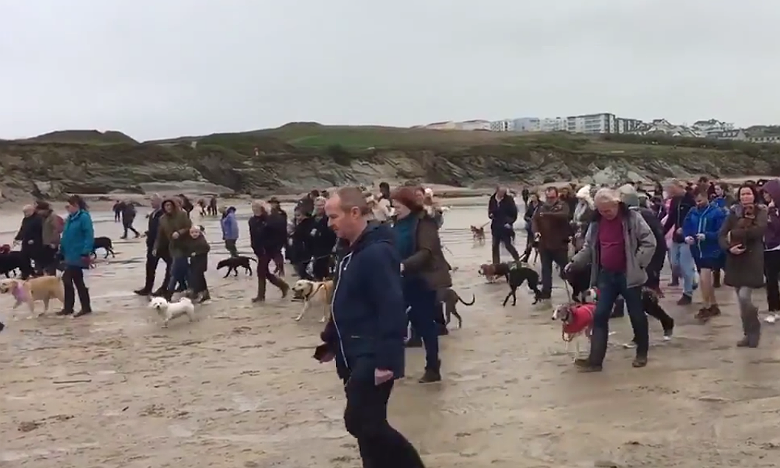 "I am really thankful that everybody came, I have been blown away. Newquay is a fantastic community, and it's making the whole situation easier, Woods told Cornwall Live. "When you talk about situations like this it's much, much easier to deal with. We would like to say thank you from the bottom of our hearts, and especially Walnut."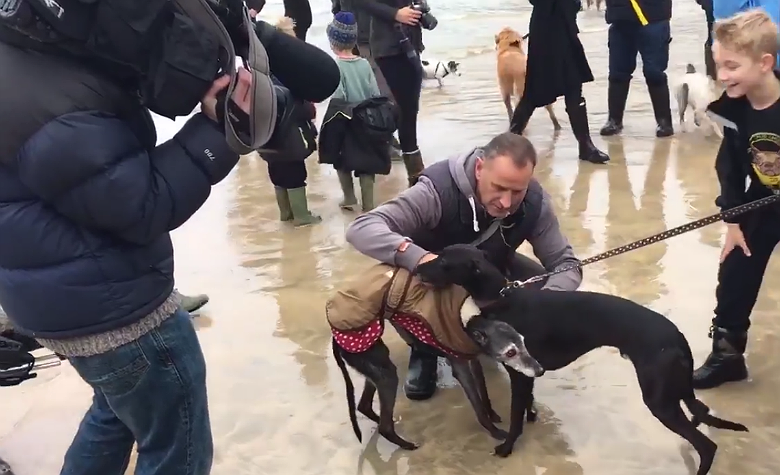 Roger Davies from St Austell also told Cornwall Live, through tears, how powerful Woods act was for his dog. "Mark has been amazing, for him to do this for his whippet is just amazing. It has brought dog lovers and owners together everywhere. Just look at this turnout. But he's not doing this for publicity, he's doing it because he wants Walnut's final hours to be special."
After the stroll ended, Woods took to Facebook again to let the world know of Walnut's passing.
"I read out a poem that was sent to me by one of the many well wishers just before Walnut had his last sleep and would love you all to read this as well to remind ourselves just how lucky we are to be alive and to share in the wonderful world that our pets give us."
Related: TV Anchor Says Goodbye to Dog With Bucket List and Heartbreaking Tribute
R.I.P. Walnut