Ahead of the inhumane Chinese event, in which thousands of dogs are slaughtered for their meat, it is reported the government will ban the selling of dog meat at the Yulin festival.
Humane Society International, along with the Duo Duo Project, received reports from Chinese activists, along with vendors that the Yulin government will prohibit the sale of dog meat during the 10-day event.
The ban is only for the duration of the event and will go into effect on June 15, one week before the beginning of the event on June 21.
Related: Chinese Millionaire Goes Broke Saving Dogs From Meat Trade
"Even if this is a temporary ban, we hope this will have a domino effect, leading to the collapse of the dog meat trade," Andrea Gung, executive director of Duo Duo Project, said in a statement. "I am very impressed that the younger generation in Yulin and in China is as compassionate as their counterparts in the rest of world."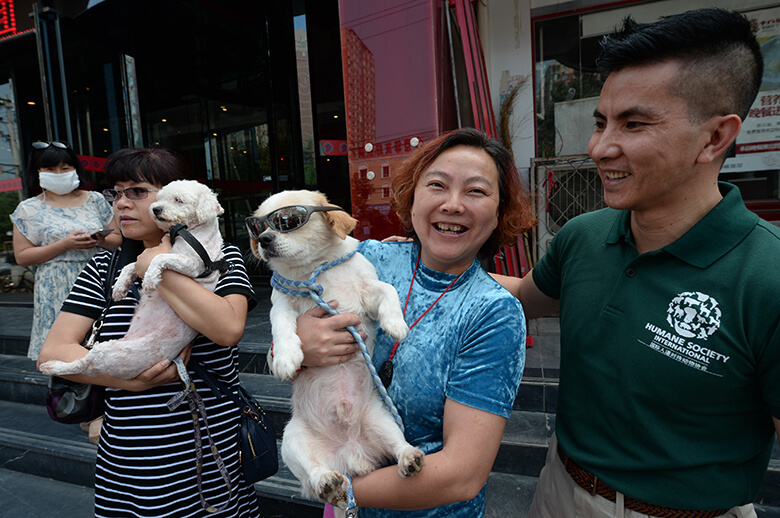 Yet, some vendors and local government officials, when contacted by news organization BBC, said they had not heard of the ban. If the ban does indeed go into effect, it is a major victory for animal lovers far and wide.
It was reported last year more than 8 million Chinese signed a petition to put an end to the dog-meat industry. This coupled with the pressure from those around the globe to end the brutal killings of dogs and cats during the Yulin festival may have also swayed the government.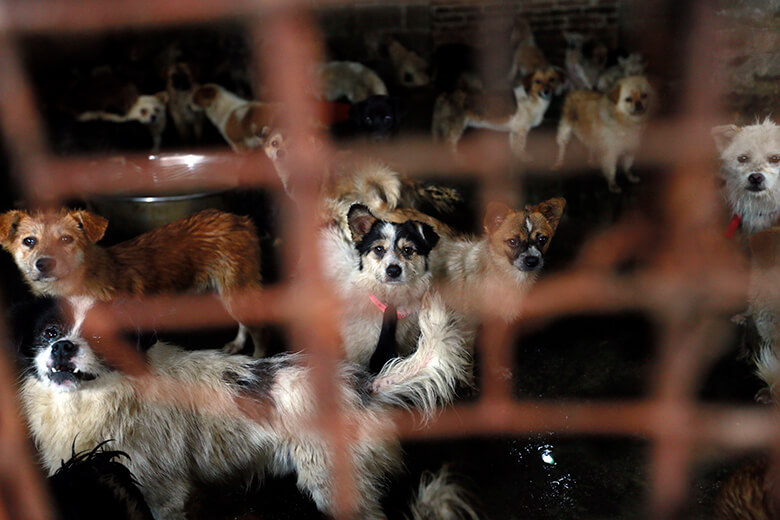 Related: Matt Damon, Joaquin Phoenix, Rooney Mara and Other Celebs Star in Video Pleading to Put an End to the Violent Dog Meat Trade
The festival came about in recent years as it is believed by some that eating dog and cat meat will cool the blood during the hot months. It is also thought that the more the animal suffers, the greater the benefit. Dogs are tortured, skinned alive, hung upside down and electrocuted, among other things. At its height, more than 10,000 dogs were slaughtered, but in the past few years, the number has decreased to 2,000 to 3,000. Some of these dogs are raised just for their meat, while others are pets, stolen from families.
Organizations on the ground are pushing for a permanent ban, while in the U.S., Rep. Alcee Hastings, D-Fla., introduced a congressional resolution last year denouncing the festival and putting pressure on China to end the dog meat trade. This year, Hastings reintroduced it, and it has the support from 153 cosponsors. Los Angeles has condemned the festival, too.
"This is the beginning of the process of ending the trade and the eating habit. China has many transitional practices in the past such as arranged marriage and foot-binding," Peter Li, China policy specialist at Humane Society International, told This Dog's Life. "But they all were swept into the garbage can of history. Dog meat eating will be the next."
Related: Dog Rescued From Meat Trade Finally Gets Prosthetic Legs to Walk