A hospital dedicated a special day for its therapy dogs.
The Children's Hospital Los Angeles declared last Monday Dog Therapy Appreciation Day after therapy dogs had been on site for the past 365 days.
"We are so grateful to our 107 therapy dogs and our 117 volunteers who helped us achieve this incredible goal," said Deborah Jury, pediatric nurse practitioner and oversight director for the Amerman Family Foundation Dog Therapy Program, the hospital's partner for the initiative.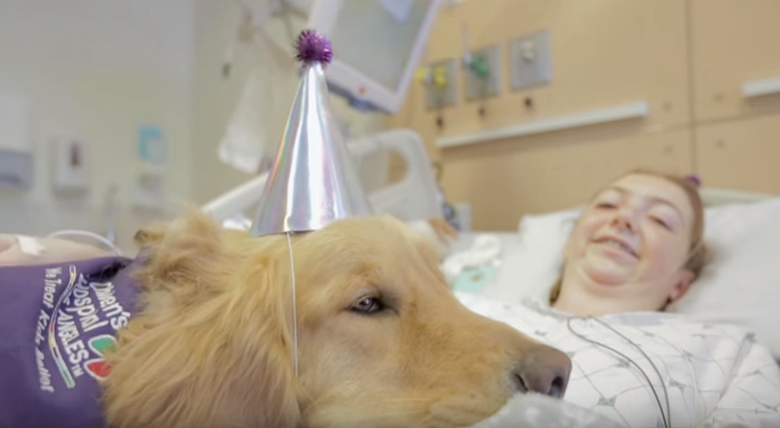 To celebrate, the hospital threw a party for both pups and patients. Therapy dogs received gift bags from Healthy Spot and were presented with a dog-themed cake from The Dog Bakery. The largest therapy dog, a 7-year-old Newfoundland named Bonner, along with the smallest, a 2-year-old Mi-Ki, named Tina, were in attendance.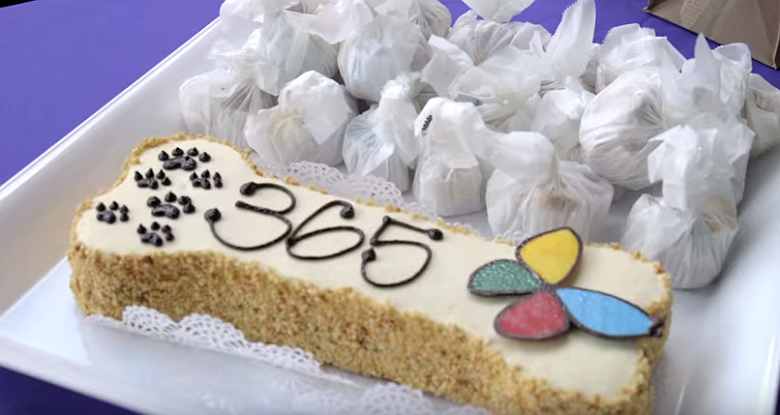 Related: The Dog Bakery Serves Up Heavenly Treats for L.A. Pups
Children also got in on the fun. Not only did they get to hang out with loving dogs, but also were able to swap therapy dog trading cards and jump in a photo booth to take silly pictures. One girl who was at the event was 13-year-old Erika Daniels, a former patient who was in the hospital five weeks after undergoing brain surgery.
"It was really hard to be in the hospital for five weeks," Daniels said.  "When the dogs would come to my room, of course I wanted to pet them and play with them and in order to do that, I had to start moving.  I got stronger and learned to walk again thanks to them. Someday I hope I can be a dog therapy volunteer with my dog Patches."
Last year, therapy dogs logged 10,000 hours with patients and an additional 37,500 hours with relatives, visitors and staff. They are hoping this year will be even bigger.
Related: Healthy Spot: Where LA Dog Owners Go for Wholesome Food and Top-Notch Services