A dog refused to leave his owner's side, even as a fire spread throughout their home.
Named Che, the 14-year-old lab/chow mix, was discovered late last month next to his owner by firefighters after they received a call that a house was on fire in the neighborhood of Wayne, Pennsylvania.
Related: Dog Loses His Life to Protect Little Girl From Flames
Both were unconscious with it appearing that Che had tried to shield his owner from the flames.
"She must have tried to get out and lost consciousness," Diana Heiney, a friend of the homeowner, told ABC News. "He laid on top of her and barked until the neighbors called the fire department.
Related: Pug Named Hometown Hero for Saving Family From Fire
Miraculously, both survived. The owner is still being treated at a local hospital, while Che, after given oxygen, is recuperating at Heiney's home.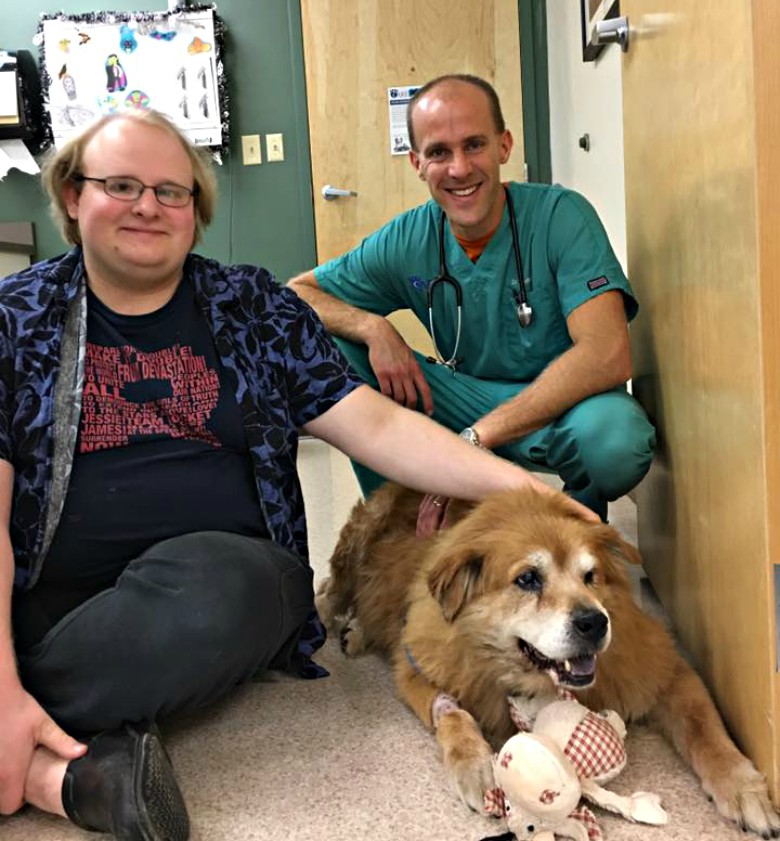 While he definitely misses his owner, Heiney tells the outlet her family welcomes the pup.
"[Che's] the sweetest dog you would ever want to meet," she said. "If you get too close, he would lick you to death."