After seeing dog owners tie up their pups outside and rush inside to pick up their groceries, one supermarket came up with a genius idea: shopping carts designed to fit dogs.
Gianfranco Galantini, the owner of store Unes in Liano, Italy, noticed after he started using the new shopping carts in the market, dog owners felt less rushed, bought more and therefore boosted his bottom line.
The program was only recently launched by the store but has already seen the value it has brought to its customers, Galentini told La Repubblica.
Related: The Kombucha Tea Company That Gives Back to the Dogs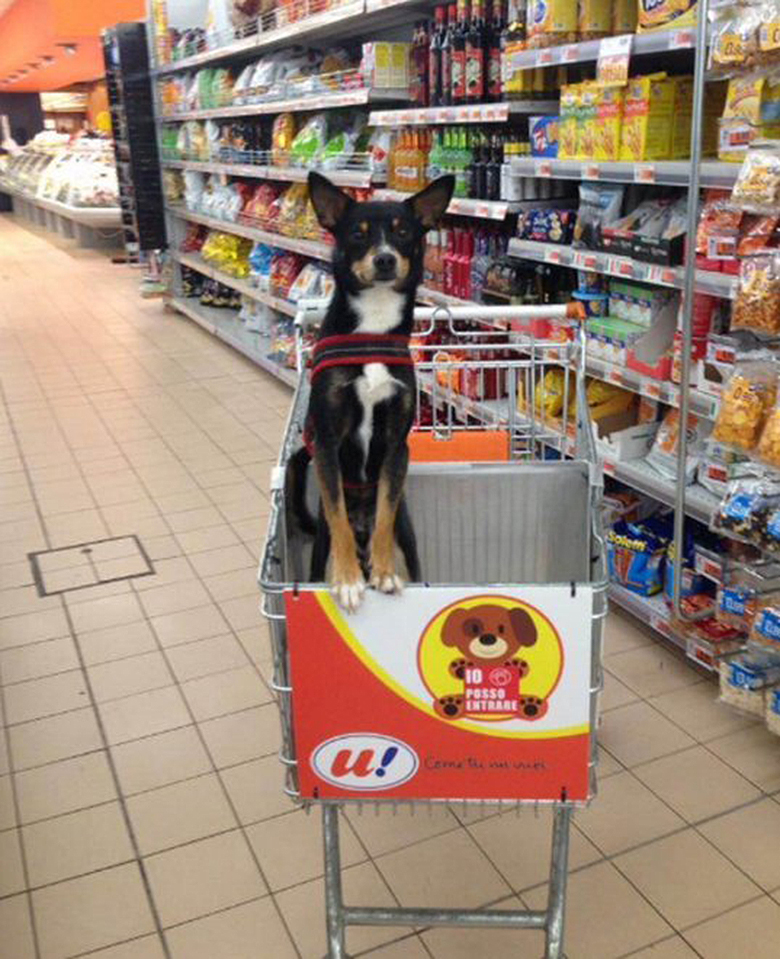 While smaller dogs have always been welcomed in the store (as long as they remain in control), the carts give owners another option and encourage them to bring their dogs in the store, rather than keep them outside.
After each use, all carts are wiped down and so far, having dogs in the carts hasn't caused any issues.
Corporate for Unes has been in touch with Galantini to explore introducing the carts to other markets. Maybe U.S. grocery stores should pay attention.