The movie A Dog's Purpose served a very special purpose for a girl with cancer.
Twelve-year-old Brooke Mulford of New Jersey was diagnosed with stage IV neuroblastoma, a cancer of the nervous system, in 2009.
After many procedures and some improvement, the cancer has gotten much worse this year, with it spreading to her spine and now brain, according to ABC.
She has been in the Children's Hospital of Philadelphia since the end of January after undergoing surgery and having complications.
"She was admitted for the pain. It was just getting worse and worse," her mother, Amy Mulford, told ABC."It's just about trying to get her comfortable. She's not been able to walk for three weeks now. She can't stand anymore."
Related: For Birthday, Boy With Cancer Asks Friends to Donate to Shelter Rather Than Buy Him Gifts
Despite everything she has gone through, Brooke Mulford still had a wish to see A Dog's Purpose. Since she saw the trailer and realized the dog in the movie was named Bailey, the name of her golden retriever at home, Brooke Mulford has been hoping to get to see it at home. But after her condition has deteriorated, she was scared she may not get the opportunity. Family friend Marcie Aron wasn't going to let that happen.
Aron took to social media to see if anyone would be able to get a screening of the video.
Related: Dog With Terminal Cancer Is Living Out His Last Days Checking Off His Bucket List
Eventually word spread to Cathryn Michin, the wife of W. Bruce Cameron, the author of the novel the movie is based on.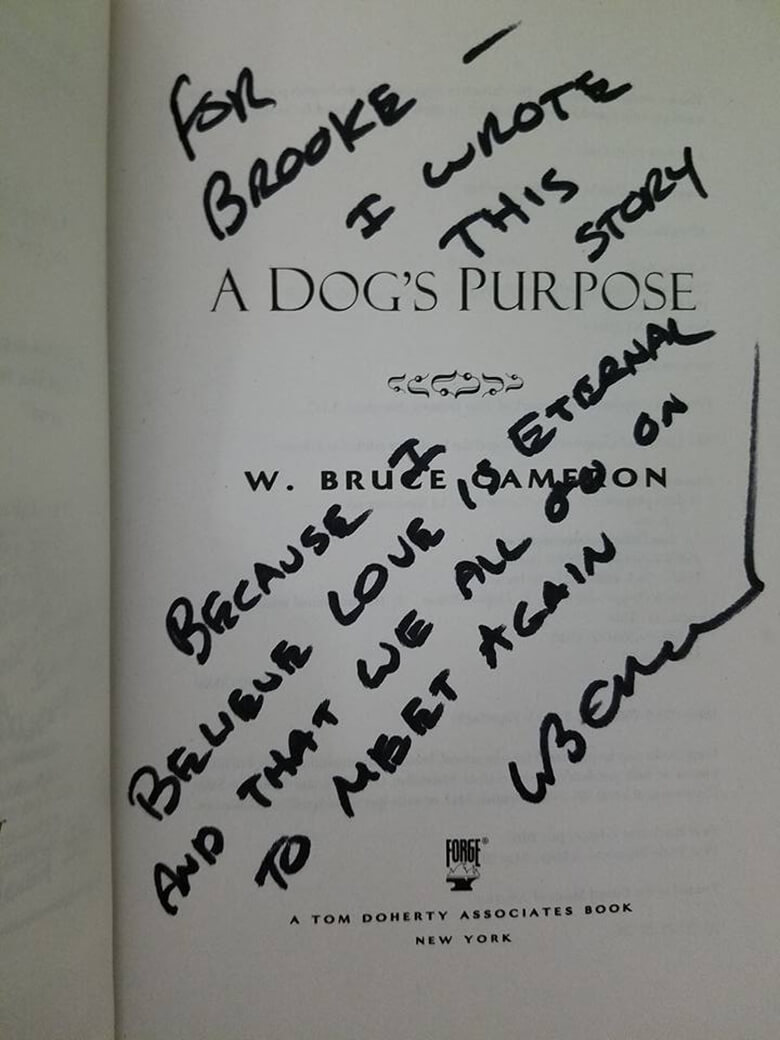 The pair not only sent her a signed copy of the book, but also reached out to the production company, Amblin Entertainment, to see if they could send her a screening of the movie. And they did just that.
"Brooke loved the movie. When it was over, she just kept saying, "That was so beautiful," Amy Mulford told the outlet. "She says her favorite part of the movie was the ending."
But the surprises didn't stop for Brooke Mulford. Jennifer Henderson, one of the dog handlers who worked on A Dog's Purpose was in Pennsylvania. She arranged for Trip, the dog who played Bailey in the movie, to fly out to Philadelphia, and then the two went to see Brooke. They happened to arrive at the hospital just after she finished watching the movie.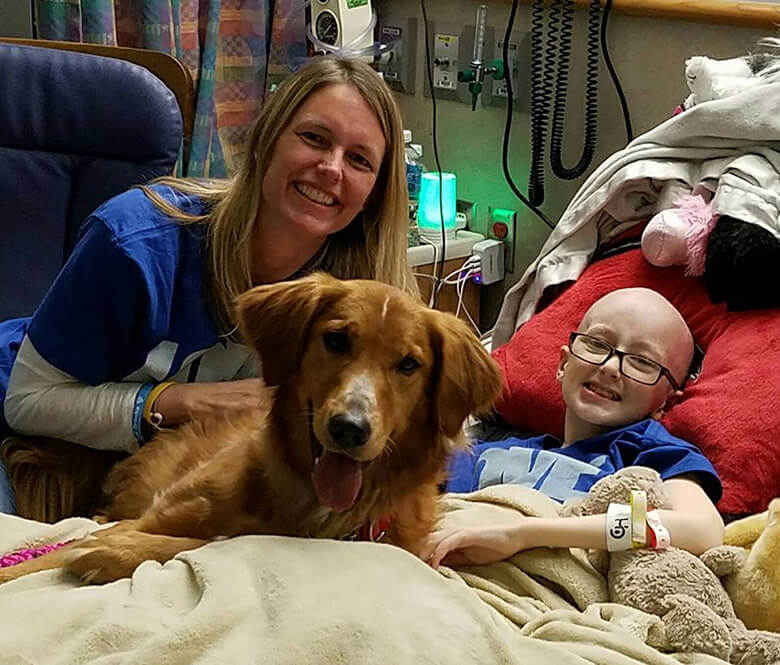 Trip and Henderson stayed for awhile, making Brooke's day.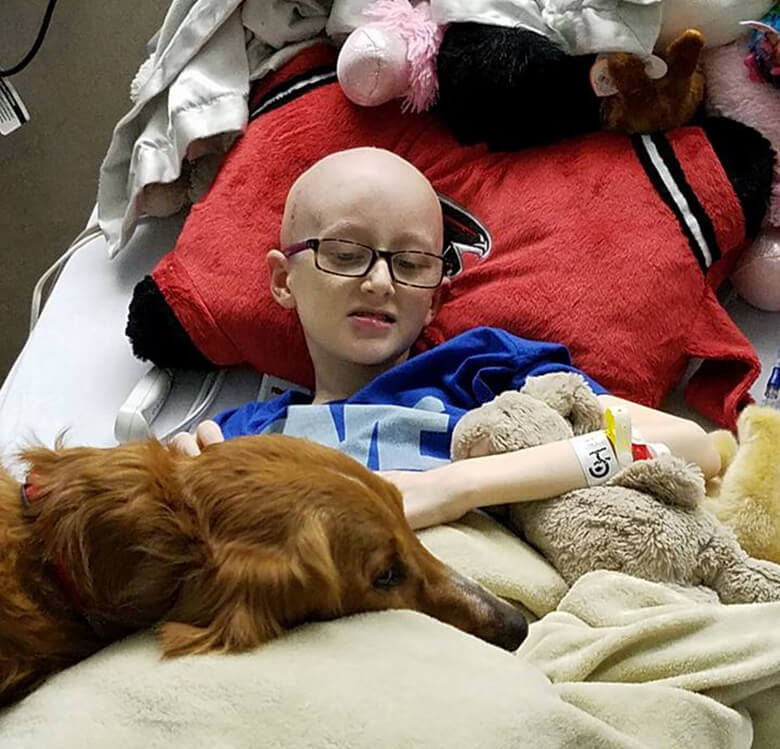 "Brooke was on a high the rest of the day into the night," Amy Mulford told TODAY. "She said it was one of her best days ever and that she felt so much more like herself than she had in a very long time. Seeing her so happy was so good for my heart. It will be a memory I will treasure always."
Related: Dogs at This Center Are Sniffing Out Ovarian Cancer