A girl faces her fear of dogs to help a stray in need.
Sixteen-year-old Reddit user "Annie Valkyrie" saw a stray dog in her schoolyard. Her fellow students being cruel to the dog, while her friends were urging Valkyrie to ignore the sick animal. But she couldn't – despite her fear of dogs.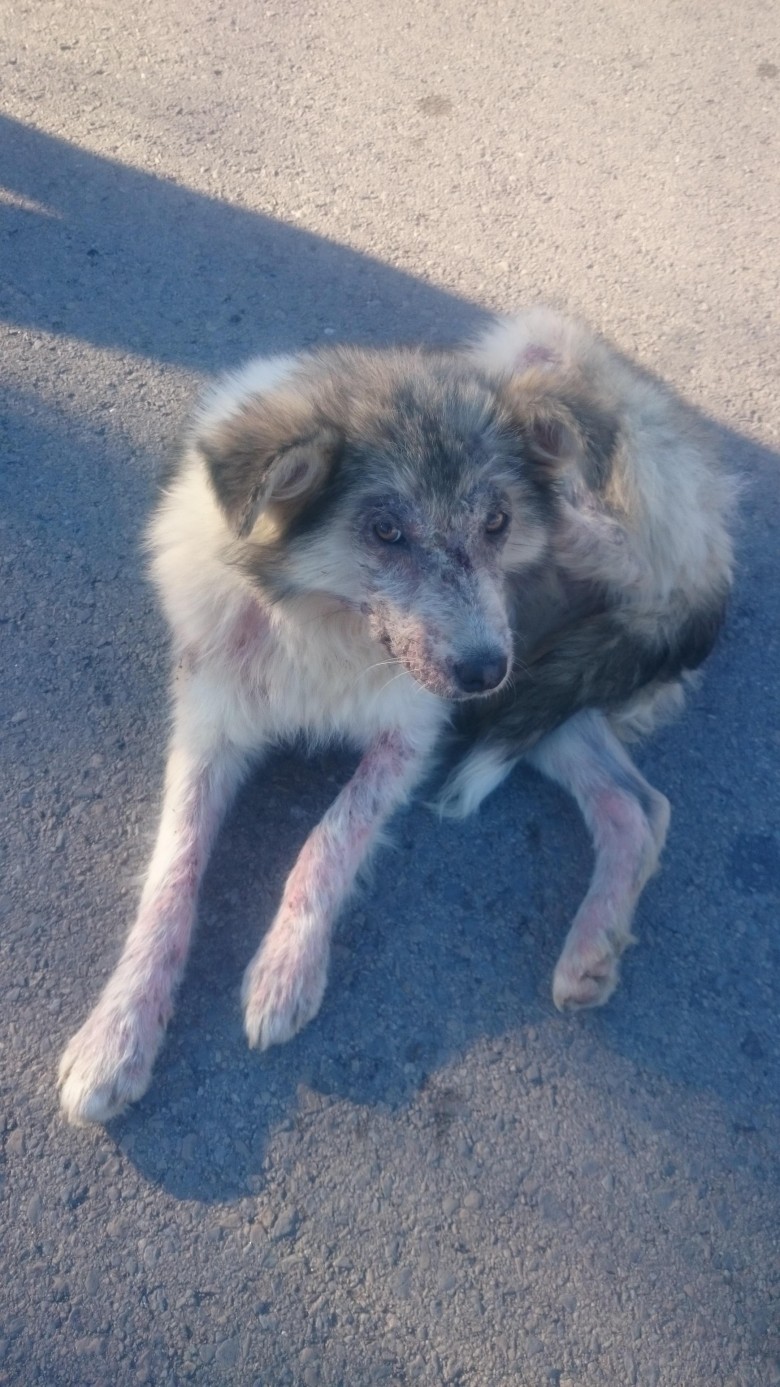 "A group of kids were throwing stones at her and when I saw this little pooch all covered in blood, I knew I had to take action," she writes.
Related: Despite Working Three 12-Hour Shifts, Police Officer Waits by Puppy Until He Knows She's Safe
Valkyrie called called her mother, grandma and grandpa to ask for help, but they all said there was nothing they could do and to leave the dog alone. "But I couldn't do it, I had the opportunity to help, and I had to do it!" she says.
Her next call was to her father, who she barely talks to. He said he would come in two hours and to wait. Valkyrie sat in the cold, waiting for her father to arrive. Upon seeing the bloody dog, her dad said he would not allow the dog into the car. Instead, he gave her a blanket, told her to catch the dog and carry her to the vet. After five minutes of chasing her around, petrified of the dog, she managed to catch her. "I've always been scared of dogs. But I couldn't leave a creature to suffer when I could help," she says.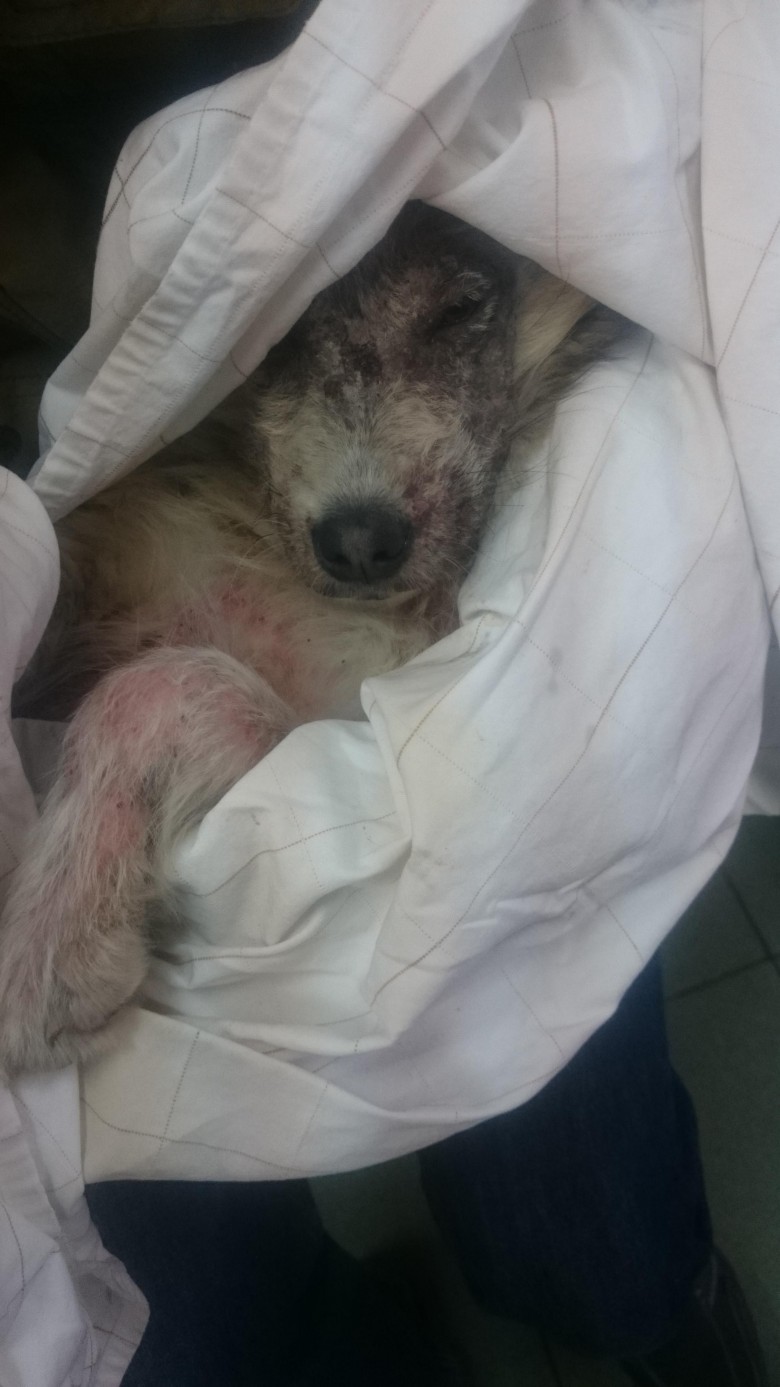 Arriving at the vet, Valkyrie found out the dog had mange. The staff gave her antibiotics and cleaned up her wounds.  "Her treatment was very expensive, we had to borrow money to be able to get her medicine. We're not very rich, I live in a small apartment with my mom and grandparents, and a cat," she says.
Related: Viral Photo May Force Owner to Give Up His Dog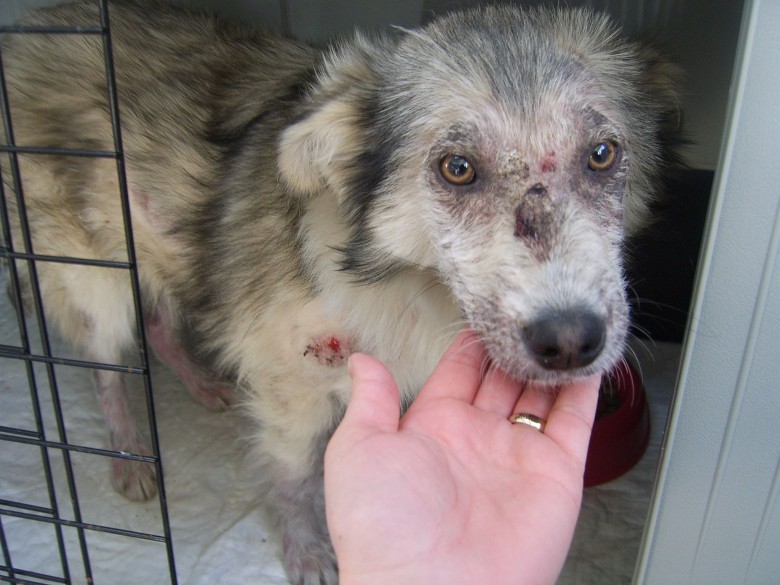 Despite the hardship and the fear Valkyrie had with dogs, she asked her mom if the family could keep her. She said yes. After they brought her home, Valkyrie named her Alfeiya and began to bond with her.  "I gave her a bath, we were both very scared, she of the water and I of her biting me. After I dried her fur she got her claim on my bed."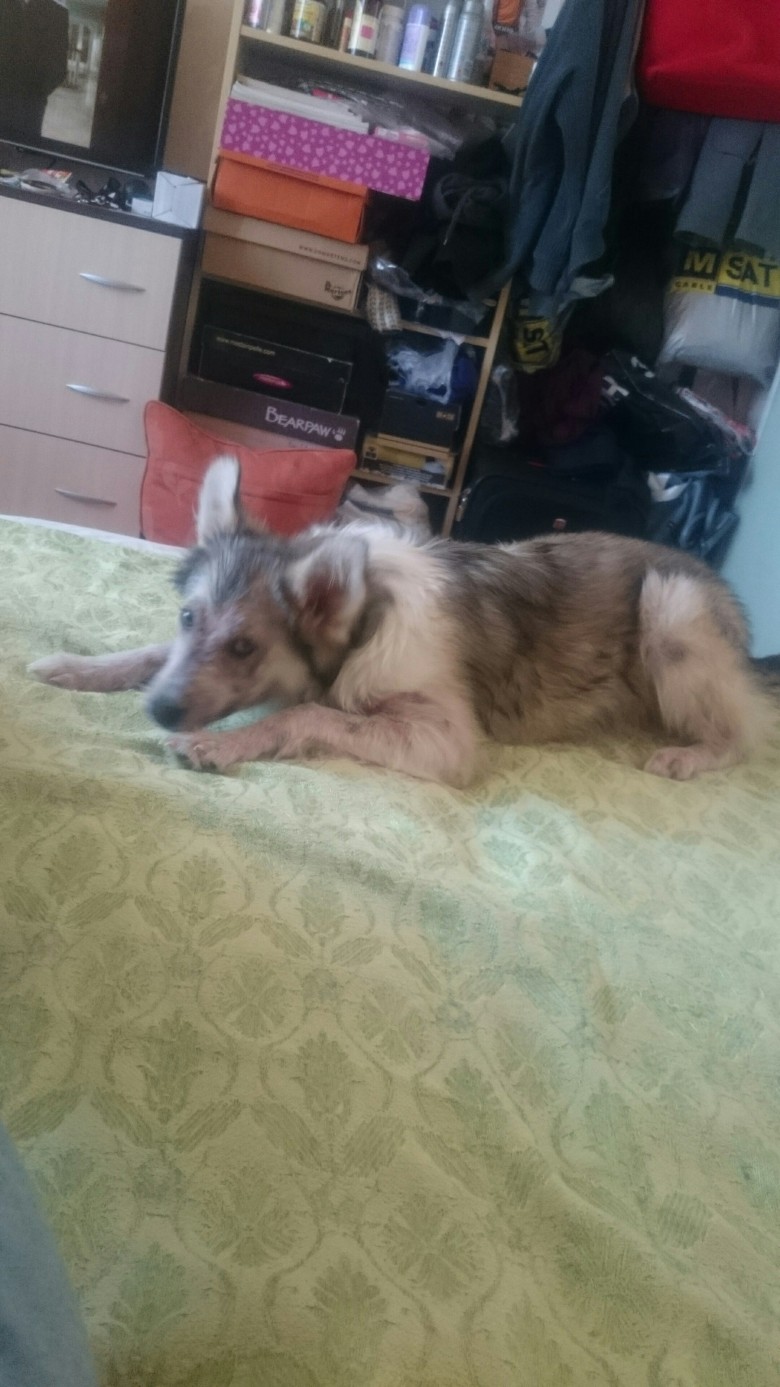 She also got to make a mess.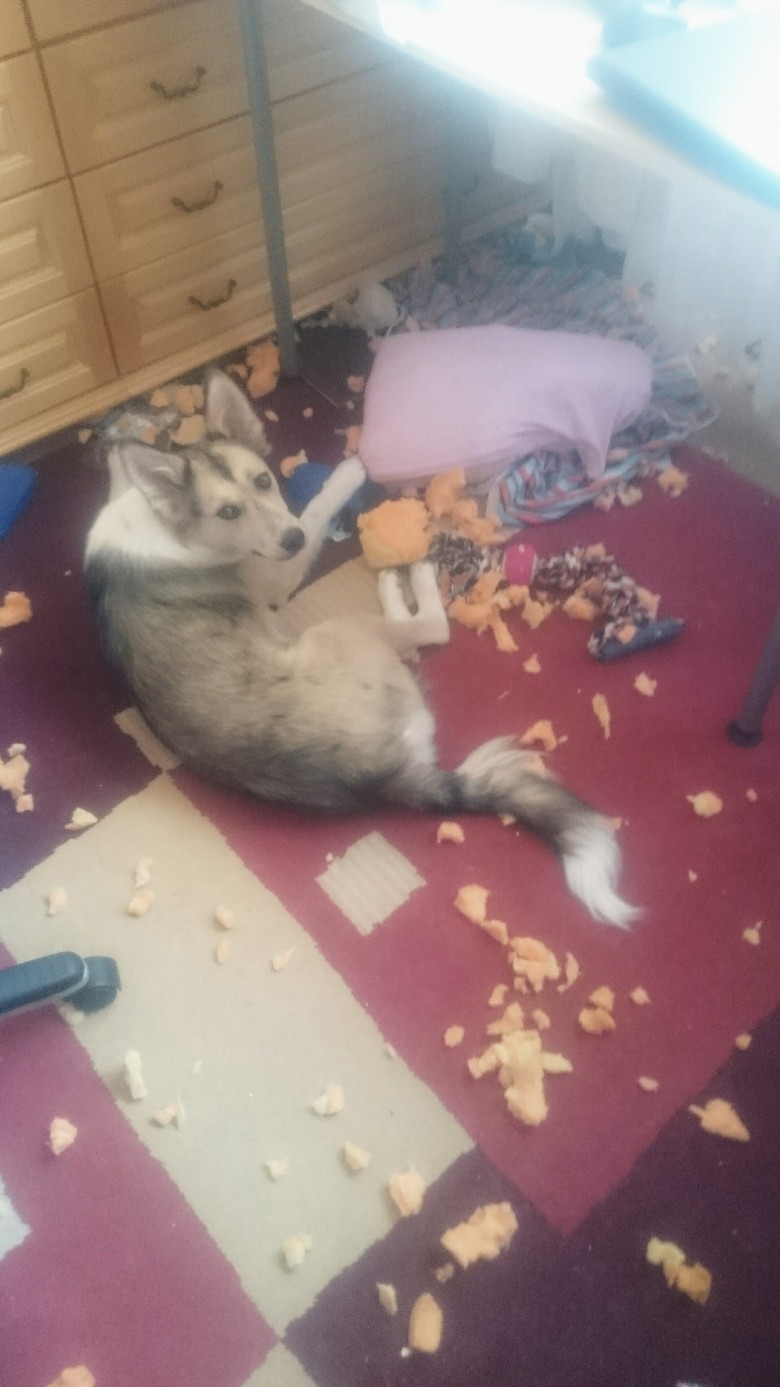 Get some toys.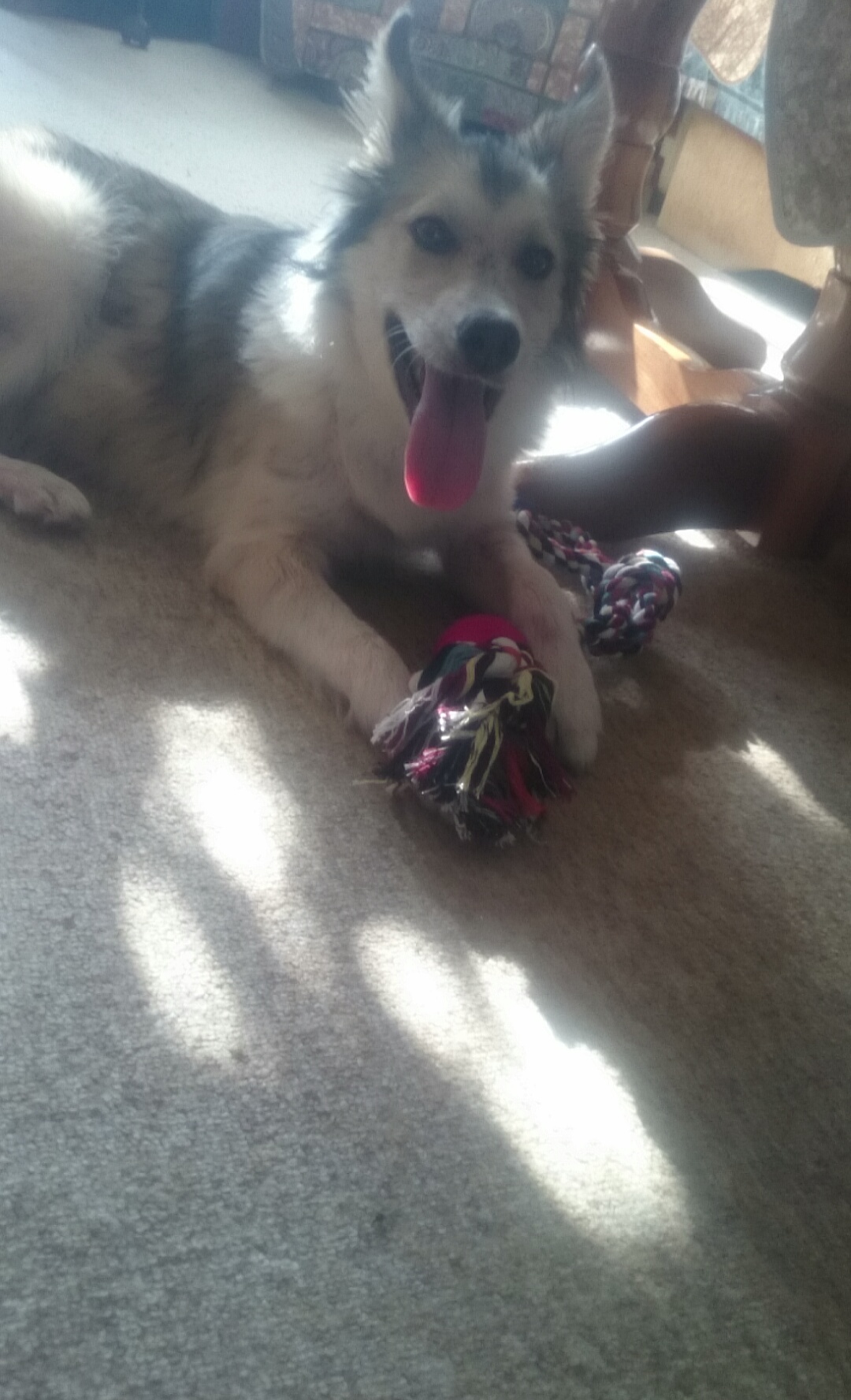 And enjoy a car ride.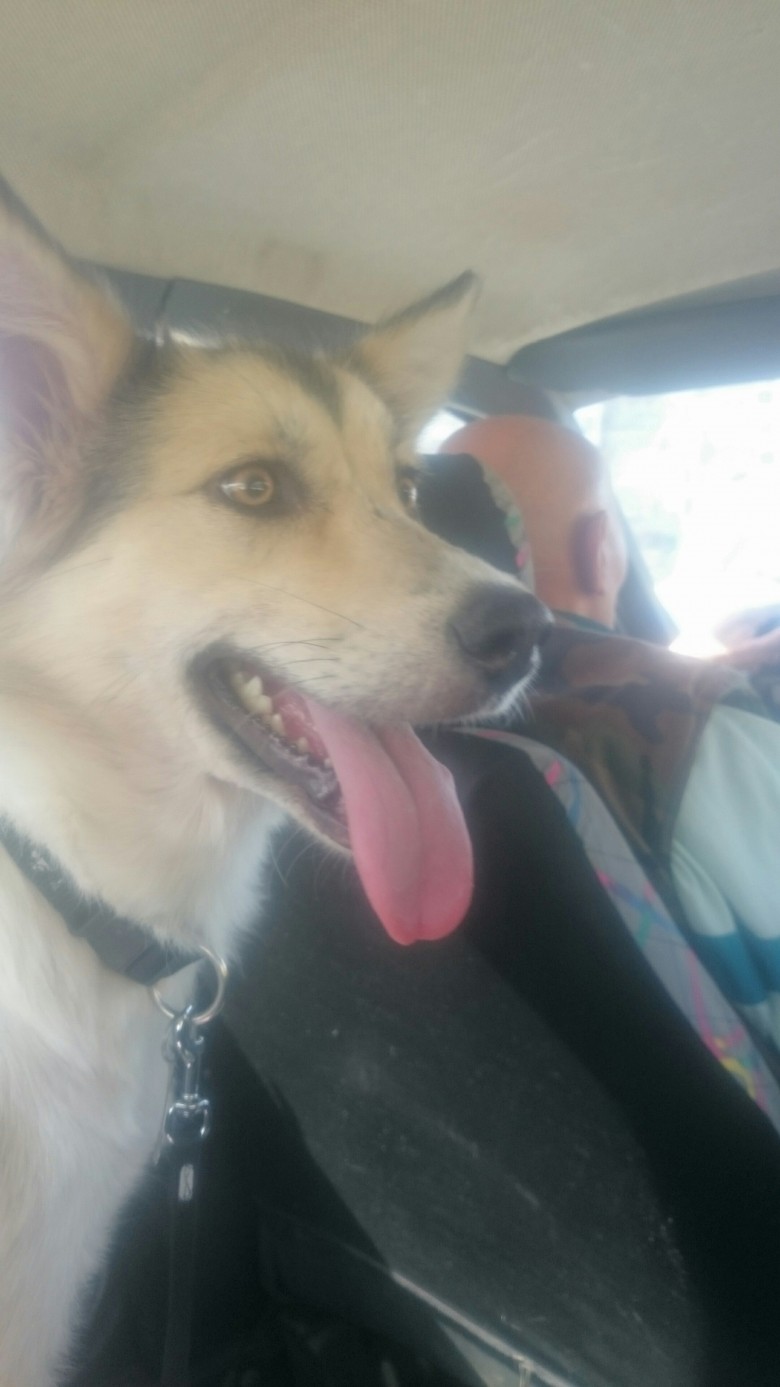 Valkyrie hopes her story will encourage others to help those in need.  "I hope this story gives you hope and inspiration to be a better person and help with anything you can!"
Related: NFL Player Skips Puppies at Shelter, Instead Takes Home 'Non-So-Adoptable' Dog
All images via Imgur