Heinz just gave online viewers a sneak peek of its Super Bowl ad featuring a stampede of adorable wiener dogs.
The 30-second commercial called "
Wiener Stampede
," begins with dachshunds adorned in hot dog buns and the song "Without You" in the background. The dogs race across rolling hills, moving as fast as their stubby legs can to find their true loves: Heinz condiments. And once the two meet, it is a perfect match.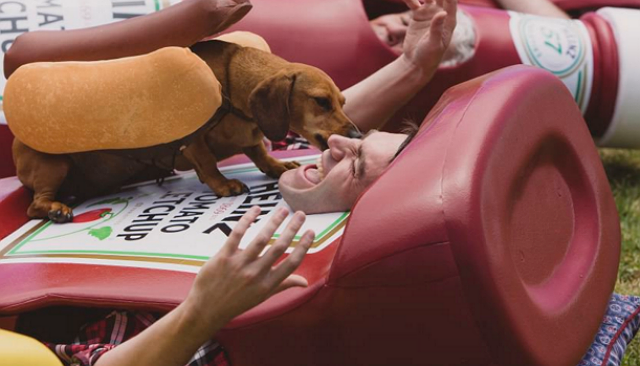 Below is the online extended version featuring even more dog love.