"Just come to the front desk and say you are here for the Pokémon dogs!"
This is the message that Muncie Animal Shelter in Mucie, Indiana is telling its fans on Facebook.
https://www.facebook.com/MuncieAnimalShelter/photos/a.223109177771509.54516.220023711413389/1050999401649145/?type=3&theater
The shelter is appealing to people that can't get enough of the Pokemon Go app by asking players to walk adoptable dogs why they take part in the virtual scavenger hunt for Pokemon characters.
Related: The Insanely Popular Pokemon Go App Saves Puppy's Life
Launched yesterday, the founder of Muncie Animal Shelter, Phil Peckinpaugh, came up with the idea after he was playing it in the neighborhood with his 6-year-old daughter, Ruthie, and walking his dog. The next day he thought, "It would be amazing if we could pair all of these people with shelter dogs!" he tells This Dog's Life.
After putting up the call out on the shelter's Facebook page, it has already reached more than 1 million people, according to Peckinpaugh. And already today, there have been more than 50 people coming to the shelter to walk dogs and Peckinpaugh said the experience has been great for everyone.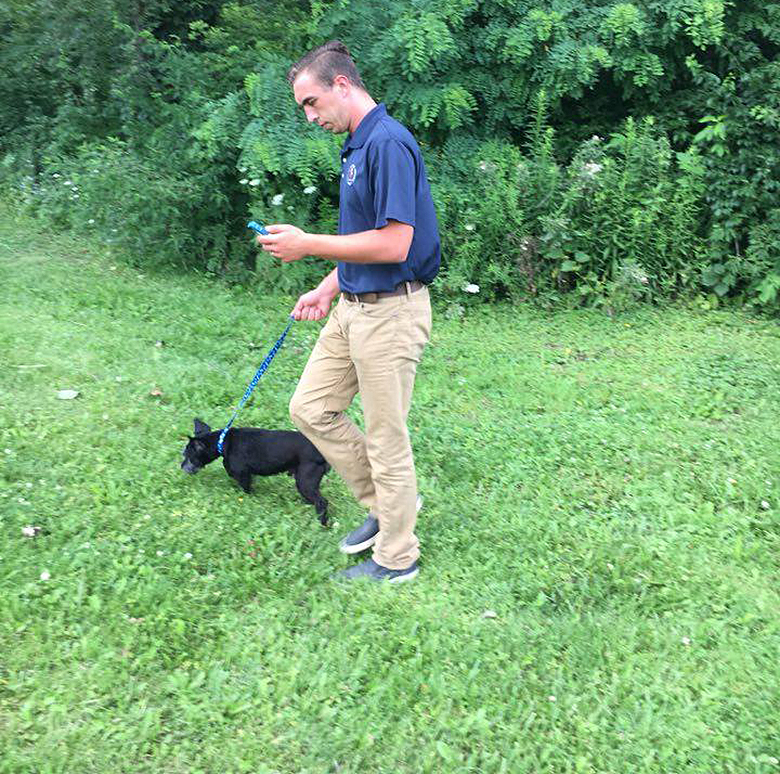 If interested in using your Pokemon Go app skills for a great cause, the shelter is open every day from 10 am to 5:30 pm.
Related: Shelter Shows How Dogs 'Rescue' Overworked People
Main image via Muncie Animal Shelter