Comic Con may have just wrapped up, but the event has nothing on this huge dog get-together. People, we give your Corgi Con.
Held at San Francisco's Ocean Beach on Oct.22, hundreds of corgis come together for the bi-annual gathering.
Starting at 10 am and going until 2 pm, Corgi Con kicks off with a giant group photo, followed by a costume contest and its signature event: corgi races. Low-riding dogs compete in heats with the top two from each one advancing to the finals. It is quite a spectacle seeing these low-riding dogs moving their stubby little legs as fast as they can to nab first place – but it is oh, so cute.

Related: Dogs Hit the Waves for First World Surfing Championships in Northern California
Corgi Con made its debut in the summer of 2014 after a group of corgi-loving owners formed a year prior. "Our goal was to bring corgi owners together to share their experiences and let the dogs have a frapping good time together," founder Cynthia Lee tells This Dog's Life. "We held our first official event at Fort Funston and the numbers grew from there."
Related: Meet the Man Photographing San Francisco's Cutest Dogs on the Streets
Now, Corgi Con has become a massive celebration of the low-riding dogs, with Lee telling us it's the biggest corgi event in Northern California. People come from as far-flung locations as Trinidad, with some corgi lovers planning their vacations around Corgi Con. Held twice a year, once in the summer and the other time on the fall, the last meet up in June had more than 800 corgis – and it seems people can't get enough.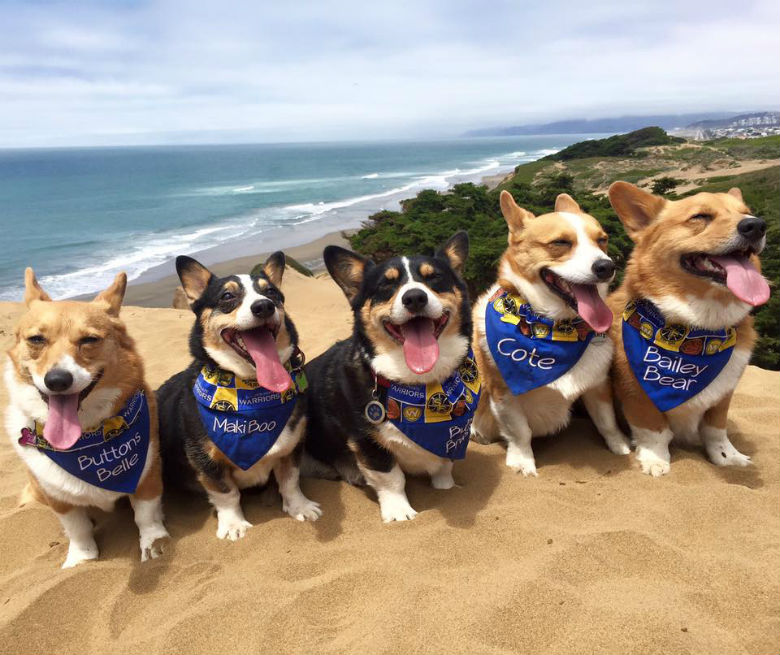 "People just look at Corgis and smile. They always bring a smile to a person's face when they see their little stumps walking down the street," says Lee. "They are little dogs with big dog attitudes and sass."
Corgi Con raises money for dog rescue groups and always picks an organization or organizations to focus on. For this event, funds will go towards Queen's Best Stumpy Dog Rescue, a corgi rescue group.
Related: More Than 600 Corgis Flocked to a Beach — And It Was Awesome
The event will be at Ocean Beach across the street from Beach Chalet Restaurant between Stairwell 21 and Fulton Street from 10 am to 2 pm. More details can be found at Corgi Con.