Whistle, the "Fitbit for dogs," has announced it scooped up wearable-tech competitor Tagg, a GPS pet-tracker company, along with raising $15 million.
When launched, Whistle focused on providing owners health-tracking information about their pooch — including rests, walks and playtime — and sending this data to mobile devices. But last year, the company introduced WhistleGPS, which tracked a dog's location using GPS along with cellular technology for accuracy. The San Francisco-based company took to a pre-order campaign to feel out the market and discovered there was indeed a demand for this sort of product. And with that Whistle realized Tagg, a company that is already the largest maker of GPS devices and is available for purchase (Whistle's product won't ship until later this year), would be a strong product to have in their arsenal.
Related: PetPace Hits the Mark with 'Smart Collar' for Dogs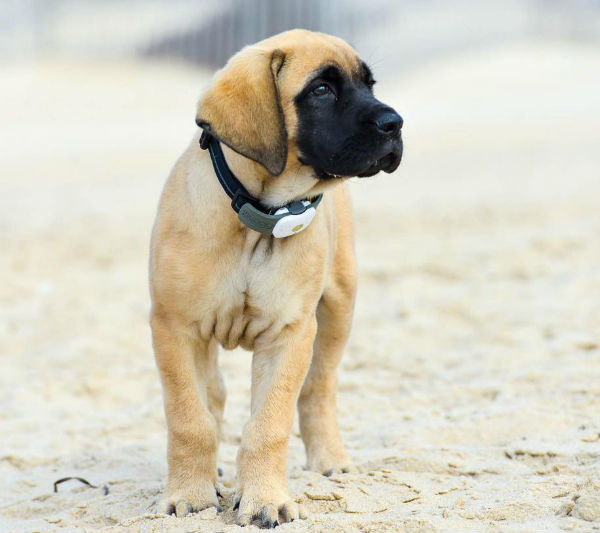 "This acquisition allows us to reach more pets in more places in the near term whether they need location tracking, activity monitoring or both," Whistle's CEO and co-founder Ben Jacobs told TDL. "It means we can deliver the very best available to pet parents right now and focus our energies and expertise on bringing new cutting-edge solutions to a larger community over time."
Related: How Technology Helps This Pet Detective Find Lost Dogs
Smart move. The wearable tech industry is a hot market for dog lovers. Not only are people able to keep track of their pups with GPS technology but can also track data including temperature, calories burned, respiration, positions and pulse, to name a few. These sort of data points can help owners detect illnesses early, provide pertinent information to vets and possibly to other companies, including those in the food and retail arena. Both big (Motorola) and small (PetPace) are taking note of this trend.
The new raise, a Series B round, was led by Nokia Growth Partners and including participation from Qualcomm, Carmelo Anthony's Melo7 Tech Partners, Queensbridge Venture Partners and existing investors. The funds will be used to expand the product line.
"Over the next few months, Tagg will be fully integrated into the Whistle brand and platform," said Jacobs. "By creating one beautifully designed system for pet safety and care, we will be able to empower pet owners to know that no matter where they go, they can ensure their best friend is getting the very best care."
Related: This Gadget Thinks It Can Measure Your Dog's Emotions With the Wag of a Tail