After a husky fell off a bluff, a fireman jumped into action to save the day – and the dog.
The dog was off leash, playing around a popular area at Fort Funston in the Golden Gate National Recreation Area, when he tumbled down the cliff.
Stuck on the ledge, the dog was unable to go up or down to reunite with his walker, who was dogsitting the pooch at the time.
Related: Dog Management Guidelines for GGNRA Indefinitely Put on Hold
Called to the scene, firefighters acted quickly, lowering one of the men to the pup with the help of ropes. Once he reached the dog, the fireman secured him with a harness to hoist him to safety.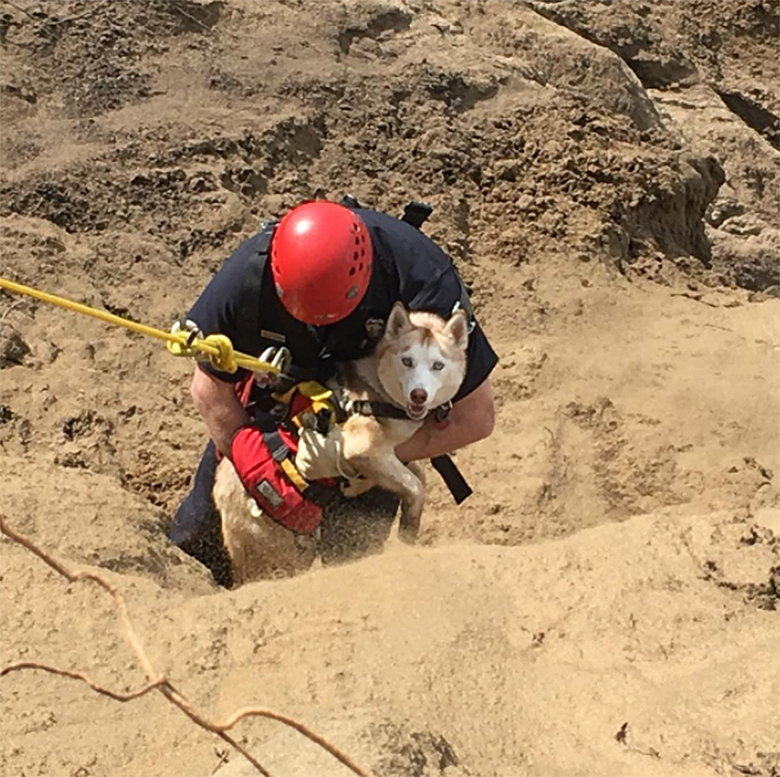 Fortunately, the dog was unharmed, but Lt. Jonathan Baxter, a spokesman for the San Francisco Fire Department, told SFGate, "That area is a leashless area. However, we recommend people remember that animals need to be within range for verbal commands, and people need to be responsible and keep their animals away from the Cliffside."
Baxter did note that the ordeal could have been much more complicated if the person had tried to save the dog on his own.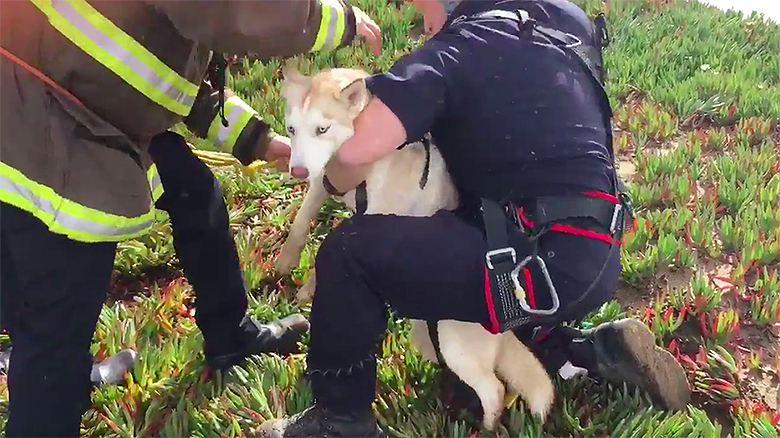 Related: San Francisco's Blue and Gold Fleet Lets People And Their Dogs Enjoy Views of the Bay
"A lot of times we will have an animal-person rescue and that's because the companion will go down to attempt to rescue and get stuck, themselves," he said.
Check out the rescue below:
UPDATE FORT FUNSTON CLIFF RESCUE DOG SAVED ADHER TO SIGNS pic.twitter.com/7DCnCuzw86

— SAN FRANCISCO FIRE DEPARTMENT (@SFFDPIO) February 22, 2017
UPDATE FORT FUNSTON CLIFF RESCUE DOG SAVED ADHER TO SIGNS pic.twitter.com/7DCnCuzw86

— San Francisco Fire (@sffdpio) February 22, 2017