A dog in California owes his life to a firefighter.
Named Nalu, the 10-year-old bichon frise and shih tzu mix, was left at home, while his owner, Crystal Lamirande, went to a local coffee shop in Santa Monica.
"I have had Nalu for 10 years; he is not a pet to me, he is a son," Lamirande told This Dog's Life. "He usually goes everywhere with me" but didn't that day because of the rain.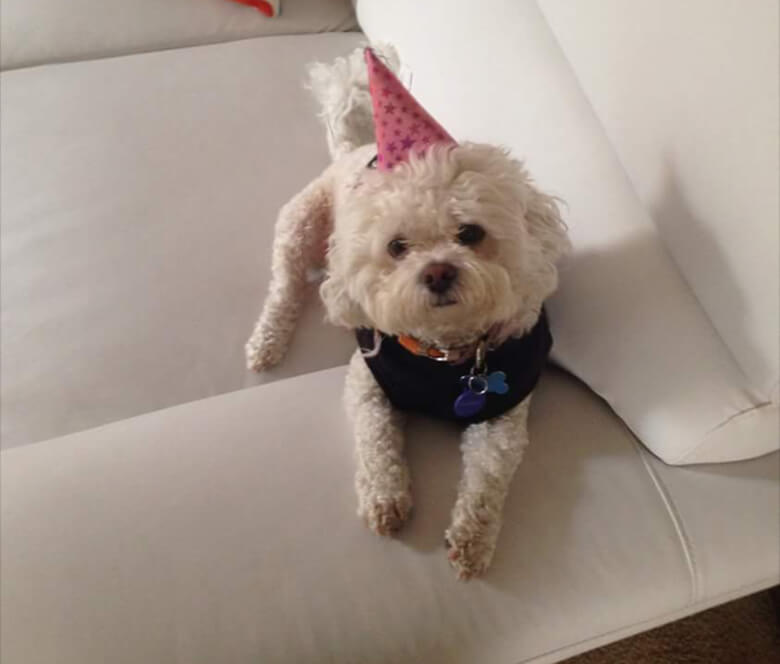 While at the coffee shop,unbeknownst to Lamirande, flames were engulfing her apartment — and Nalu was stuck inside.
Related: Fireman Scales a Cliff to Save Dog Stuck on Bluff
When she arrived back at home and saw the fire, she, along with her neighbor, tried running in to get Nalu. But because of the intensity of the smoke, they were unable to enter.
Lamirande then told the firefighters about her dog.
"Literally two minutes after I arrived, the fire department came, and I screamed 'my dog, my dog' and told them where he was."
The team was able to rescue Nalu, but things were looking dire for the dog. The dog was unresponsive, due to smoke inhalation.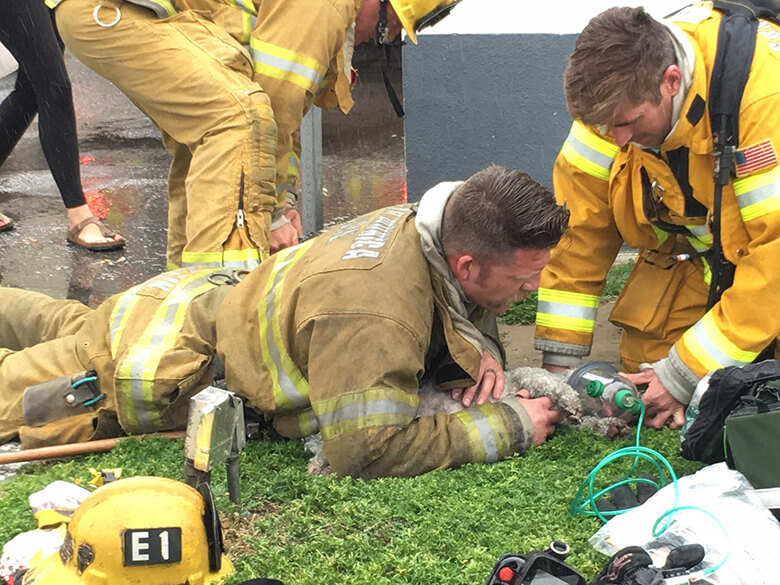 "The firefighters brought his lifeless, limp body out, he was gray," she says."His eyes were glazed — he wasn't moving or breathing."
Firefighter Andrew Klein began CPR on the dog, doing mouth-to-snout resuscitation.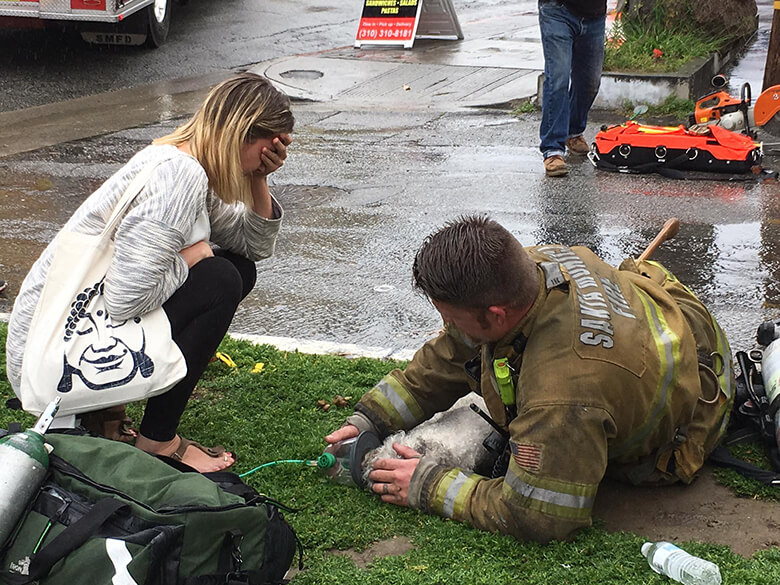 "After 20 minutes, the dog began breathing on its own and regained consciousness, even regaining the ability to walk around," the Santa Monica Fire Department wrote in a press release.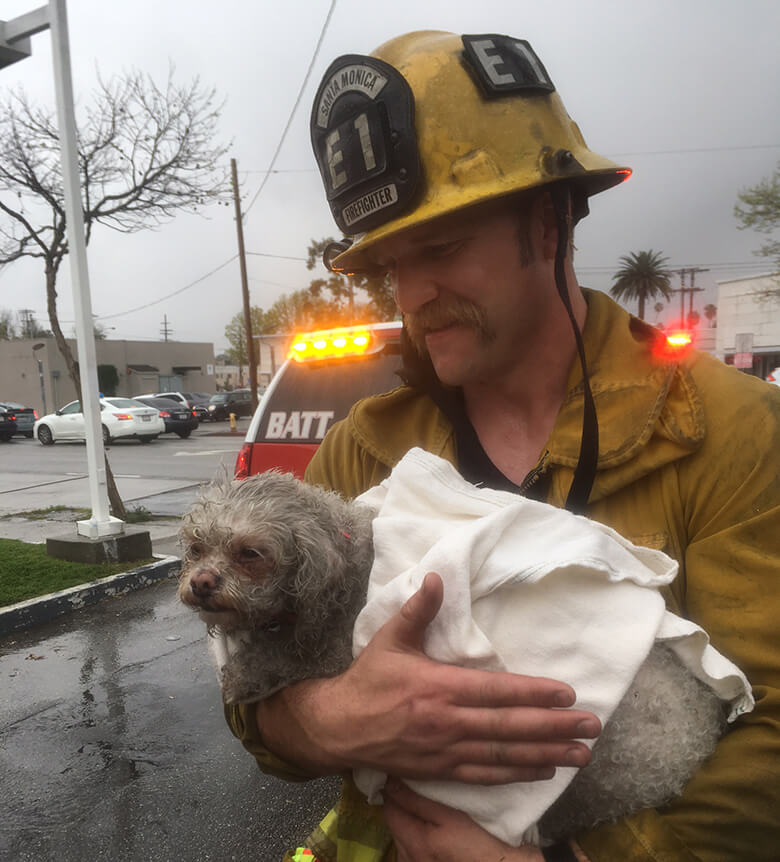 Related: Dog Brought Back to Life Thanks to CPR
Nalu was taken to the vet for his condition but is on the road to recovery.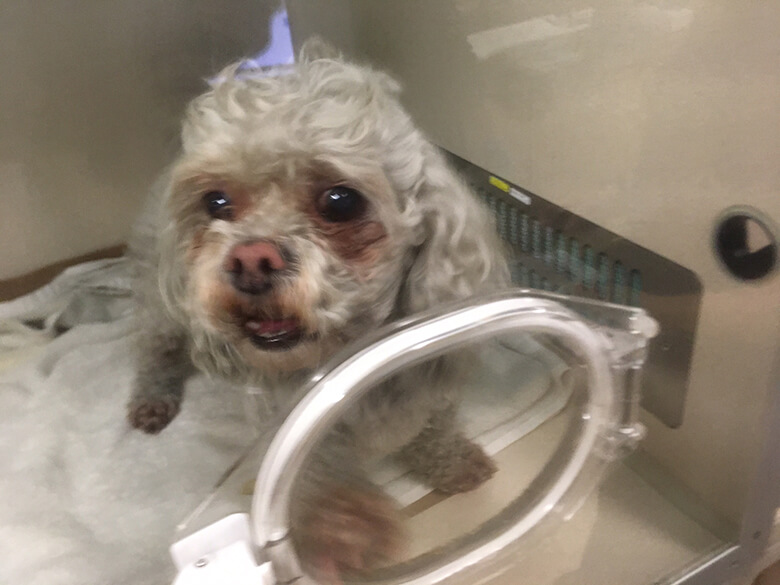 Lamirande took the pup to visit firefighters a few days later.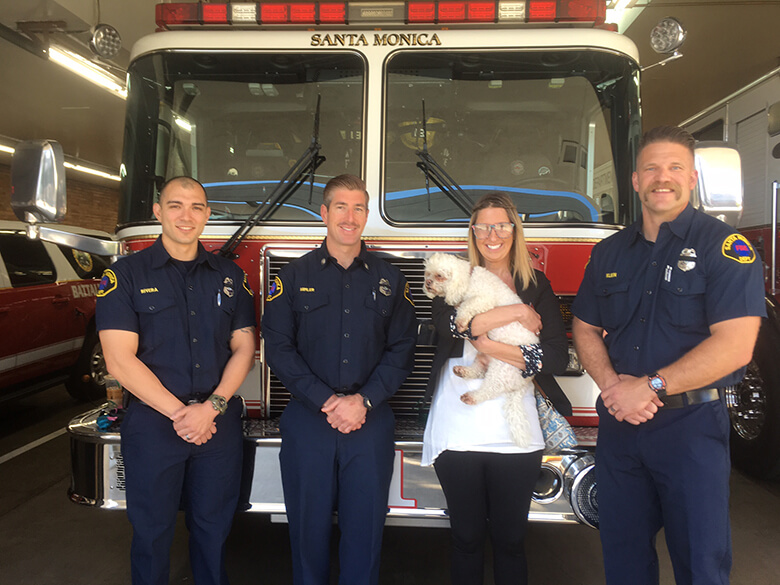 "They called me because they had talked to a pet supply store and asked if they would donate anything," she says, adding the shop gave her a $100 gift card. "It was so nice to see them I was so happy. I am so thankful and grateful."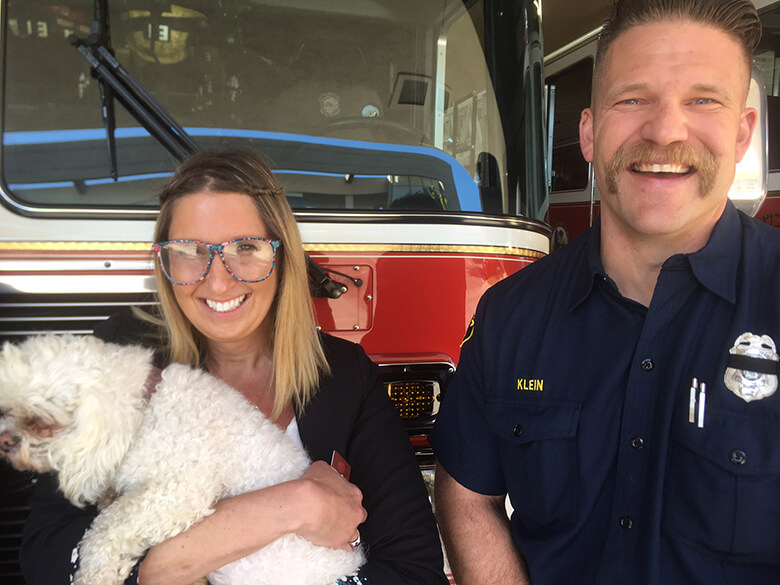 She went back a second time for an interview and said she could tell Nalu knew these men had helped him.
"He was smiling so happy," she says. "I know dogs can't talk, but he must know how special those firefighter are to him."
Related: To Save Herself and Friend, Dog Chews Through Locked Shed