After getting a tip from a concerned citizen about a dog tied up to a basketball hoop for days, Tampa, Fla. rescuers headed out to meet the pup. Shaking and scared, the pit bull (later named fittingly Larry Bird), was crying, possibly thinking his owner would return. But after a few days, no one came to reclaim him – and there was no identification on the dog.
So began the process of getting him adopted, with the first stop being getting him comfortable at the Hillsborough County animal shelter. Upon arrival, the crew at the shelter started noticing a sad (but common) behavior: At night Larry would begin on his bed but my morning time, he would be hiding under it. This happened over and over again. After the shy and fearful dog hadn't been getting any interest for months, employees posted this picture on Facebook and asking people to inquire about Larry.
Related: Thousands Want to Adopt the 'Saddest Dog in the World'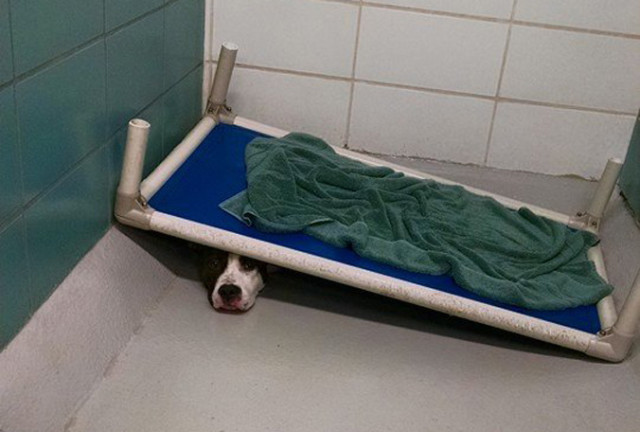 Well, it worked. Larry received thousands of applications and this week found his forever home – and a reason to actually sleep on a bed.
"Larry Bird goes home! From being abandoned at a basketball court to going to a great home…a very happy tail!!"
Related: Looking to Get Adopted, Dogs Splatter Paint to Show Off Their Artistic Side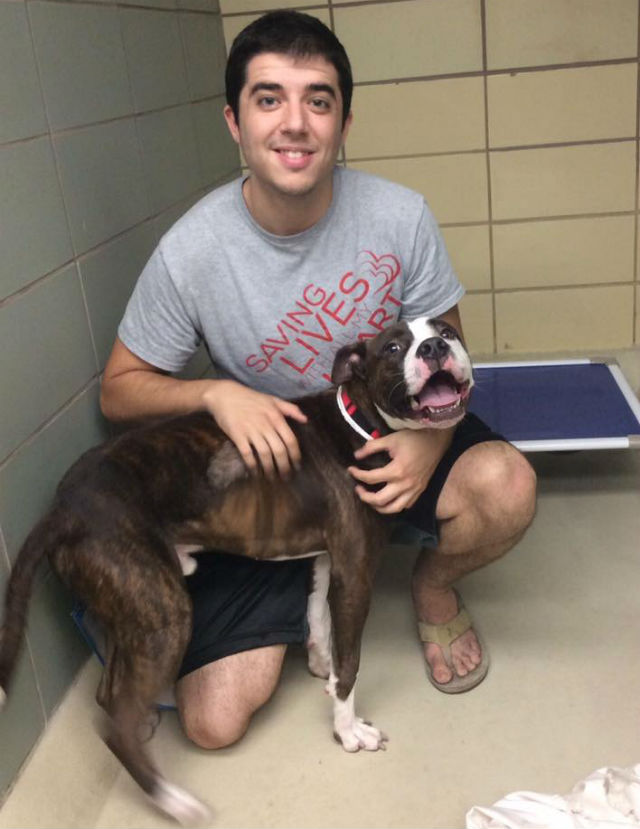 Related: After Waiting 5 Years to Get Adopted, This Pit Bull Finally Found His Forever Home
Images via Facebook