The movie UP was a huge success for Pixar. It raked in more than $731 million in its theatrical release, rave reviews and received five Academy Award nominations, including Best Picture, making it only the second animated film to receive that honor (Beauty and the Beast was the first). But besides boasting all these accolades and bringing in a lot of money, it also touched people on an individual basis, one being Steve Minty.
This super fan has dressed up as Russell — the fun-loving kid in the movie — for ComicCon and has a rescue dog named Dug, named after the UP pooch.
Related: Carrie Fisher's Dog Hints at What Fans Will Think About New Star Wars Movie
Knowing how much he absolutely adores the movie and his dog, Minty's best friend Esteban Gomez reached out to Tim Baker's Super Fan Team — a group of prop makers that turns dreams into realities for mega fans of comic books, video games, pop culture and movies — and asked them to build Dug a doghouse that looked exactly like the UP house. And they did just that.
The crew filmed the entire process for their YouTube show Super-Fan Builds. As you can see from the video (below) and pictures they did an amazing job. Not only does it look exactly look the house (down to the grumpy character, Carl, peering out the window) but the team also designed fiberglass balloons, so it looks like the house is, well, going to go up, up and away.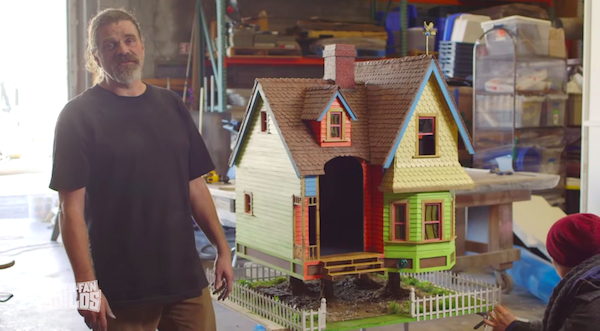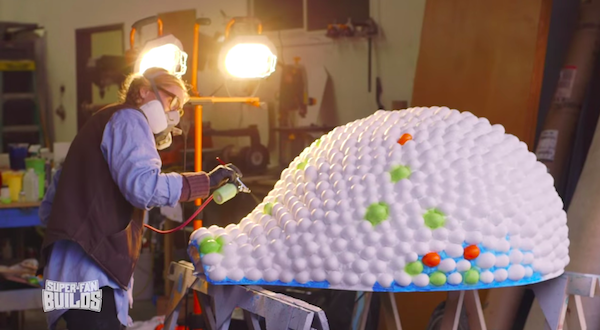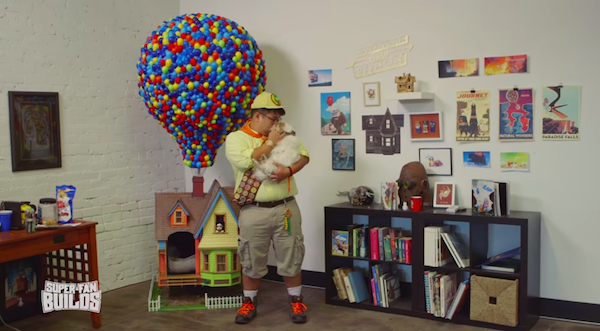 Related: 'Jurassic Weenie' Takes on the Blockbuster Dinosaur Movie
H/T Today