In what could easily be deemed the dog wedding of the century, 10-year-old Toast tied the knot with 7-year-old chiweenie Finn last night. And their wedding was better than probably most human nuptials.
The soiree spared no expense. Held at The High Line Hotel in Manhattan's swanky Chelsea area, there were approximately 200 guests in attendance, both dogs and humans, including the Real Housewives of New York.
Related: The Dog Wedding of the Century: Toast and Finn are Tying the Knot This Wednesday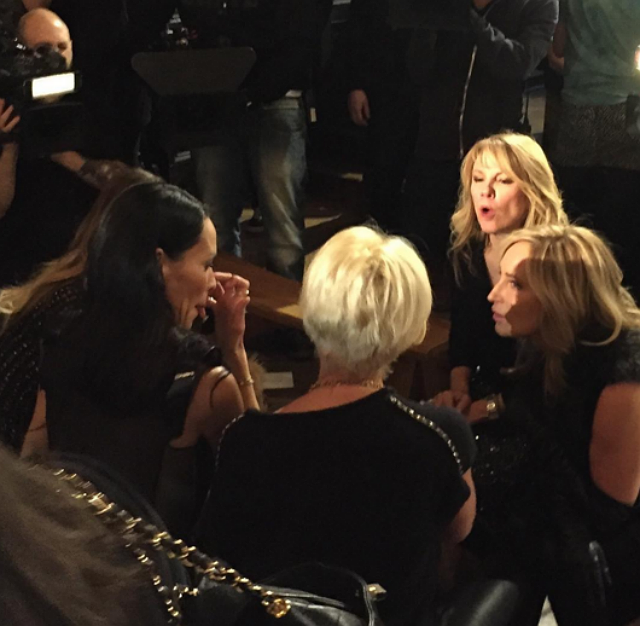 The ceremony began around 6:30  pm  with the wedding party procession. The groomsmen included the following Instagram celeb dogs: Chase, Fred, Charlie Not Impressed, Oliver and Riff the Pom.The bridal party included Toast's two sisters Muppet's Revenge and Underpants, along with Baby, Ella Bean and Chloe the Mini  Frenchie. All dogs were escorted down the aisle with their owners and wore braided leather leashes (black for the boys and pink for the girls).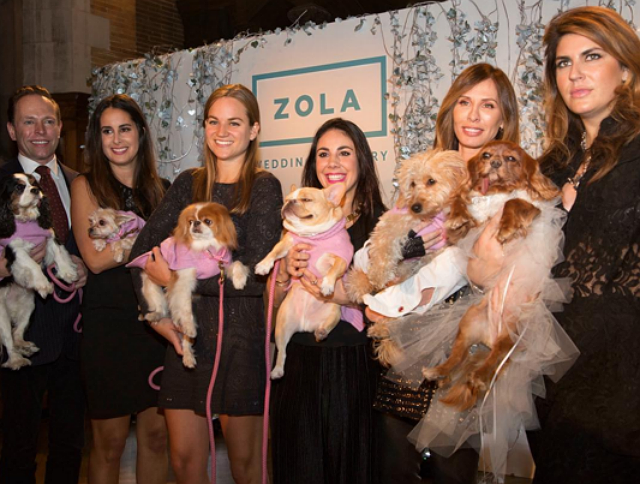 Then the big moment came. All eyes were on the bride as she made her way down the aisle. Wearing a custom-made Marchesa gown a Vera Wang leash and a necklace on loan worth a reported $139,000, Toast looked amazing.
Related: Dog Captures Magical Winter Wedding Using GoPro Camera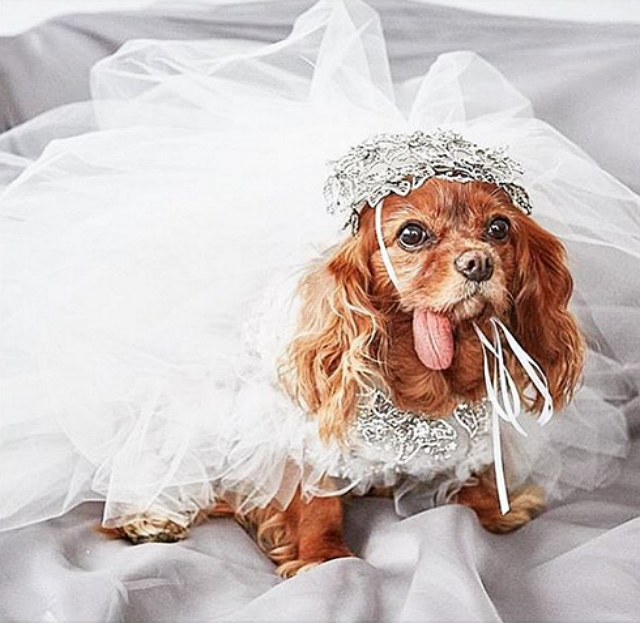 She was escorted down the aisle by her godfather of the night, Simon Doonan, the creative ambassador for Barneys New York. (Her real dad is The Fat Jew).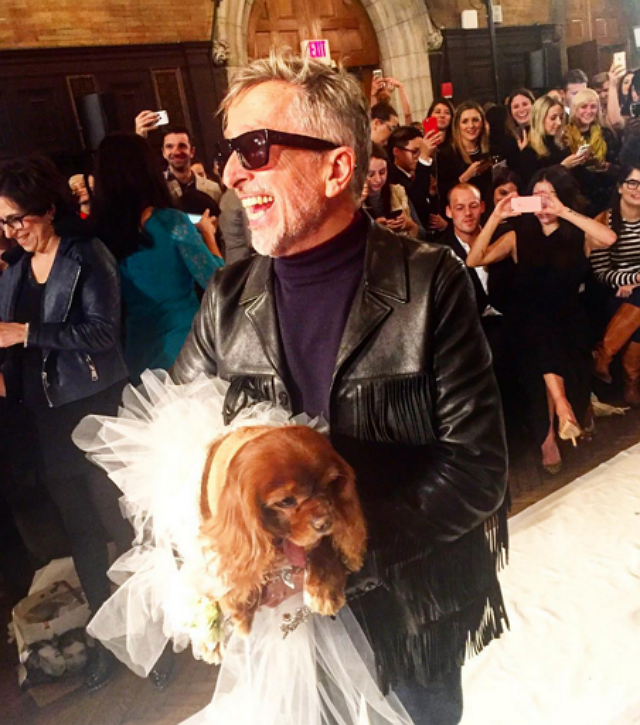 When she met her groom at the altar, famed-gossip columnist Cindy Adams officiated the ceremony. Dressed in a red embroidered cardigan with various dog breeds on it, confirmed that nobody would object and forever hold their pees and then pronounced the dog couple married.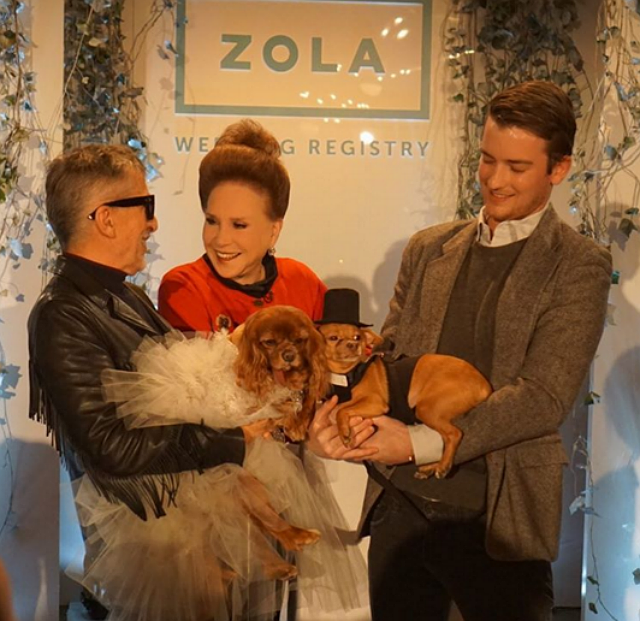 After the short ceremony, guests got to mingle, dance and enjoy cocktails. The drinks of choice were The Fat Jew's White Girl Rosè and a signature wedding cocktail of Smirnoff, cranberry juice and ginger beer.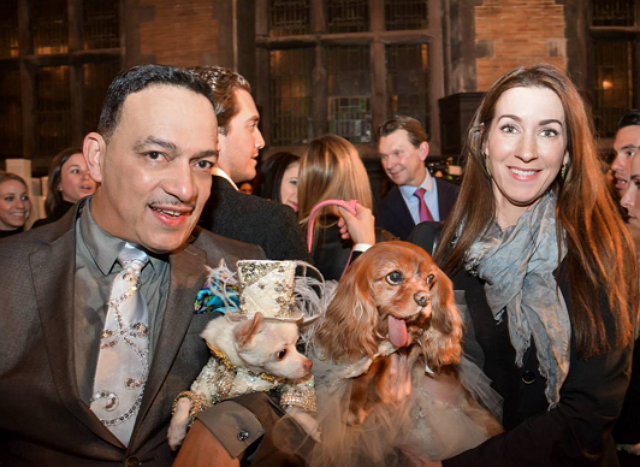 There was also THREE cakes made by renowned baker Butterfly Bakeshop, along with dog-friendly treats from Gabby Slome.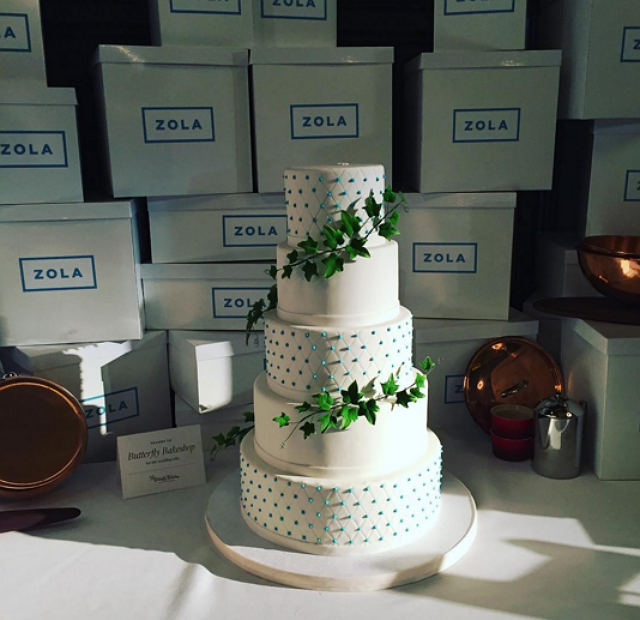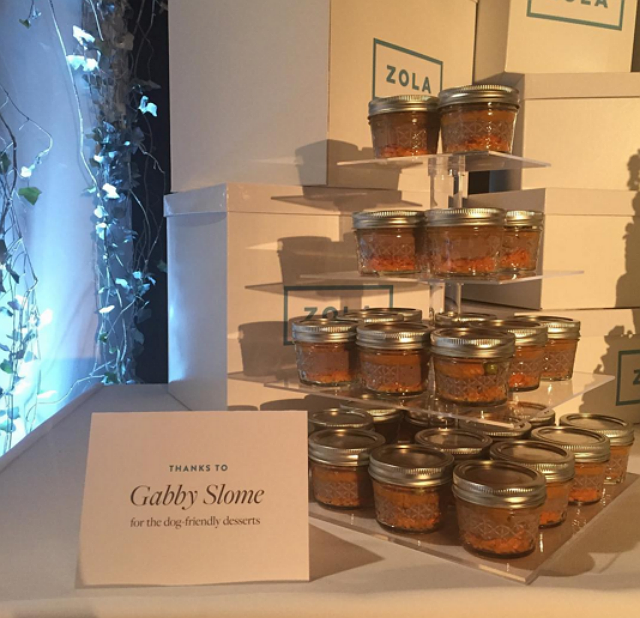 While it was definitely an affair to be remembered, it was also for a good cause. Both Toast and Finn were puppy mill dogs and are passionate about putting an end to commercial breeding. Proceeds from the event will go to National Dog Mill Rescue. People can also head to Zola registry and buy wedding gifts, which include supplies and food to feed dogs in need.
Related: John Legend Performs at a Dog Wedding. Seriously.
Images via Instagram