Actor Dwayne 'The Rock' Johnson came to the rescue of a dog with the same name, helping save the pup's life.
The dog found abandoned and with the bottom part of his mouth wired shut was brought to North Central Shelter in Los Angeles. While staff was able to remove the wire (with bolt cutters), it was discovered that the poor pup also suffered from a heart murmur. A serious heart murmur. The dog had a grade 5 murmur, with six being the worse. He required surgery costing $5,000. The shelter reached out to Saving SPOT! Rescue, who decided to take the pup under their wings. But they needed help, so they set up a GoFundMe page, asking people for funds.
Related: Dwayne 'The Rock' Johnson Is Real Life Super Hero: Saves His Drowning Dog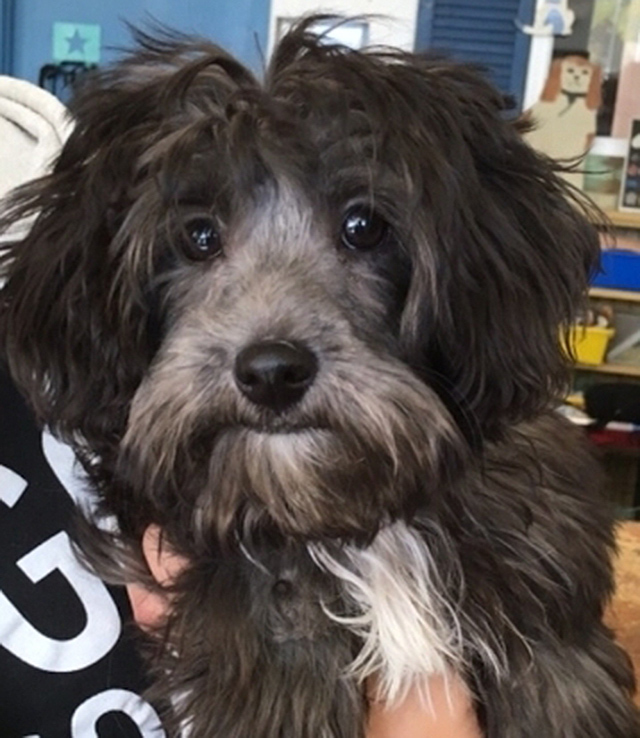 Actress Michelle Trachtenberg caught wind of the story and tweeted it out.
This puppy named after @TheRock was tortured, abandoned! He needs our help for life saving surgery https://t.co/dluEbN2smL @SpotRescueDogs ?

— MichelleTrachtenberg (@RealMichelleT) November 24, 2015
Johnson decided to do something about it and replied with this tweet:
This is rough to read about. Poor lil' pup abandoned w/ a wire wrapped around his mouth. I'll help. Stay strong pup. https://t.co/amEAOSn2yO

— Dwayne Johnson (@TheRock) November 24, 2015
The generous donation helped the shelter reach its goal. (To date it has raised almost $5,800, with the extra donations to be used towards helping other dogs.)
Saving SPOT! Rescue added this to the campaign page:
"Knowing that "the Rock" has got Dwayne the puppy's back, we are confident he will be a fighter and make it through this."
His surgery for the murmur is scheduled for Dec. 18.