When it came to picture day for the school yearbook, everyone at Stafford High School said "cheese," including a service dog.
Belonging to 16-year-old Andrew 'AJ' Schalk, the dog, named Alpha, was featured alongside other students in the pages of the yearbook — and people are going crazy over it. 
Related: Service Dog Gets Her Very Own Yearbook Photo
The 4-year old dog attends school every day with Schalk, who has Type 1 diabetes. The pup alerts the Falmouth, Virginia resident when his blood sugar gets too low, or too high — which has been a lifesaver for Schalk.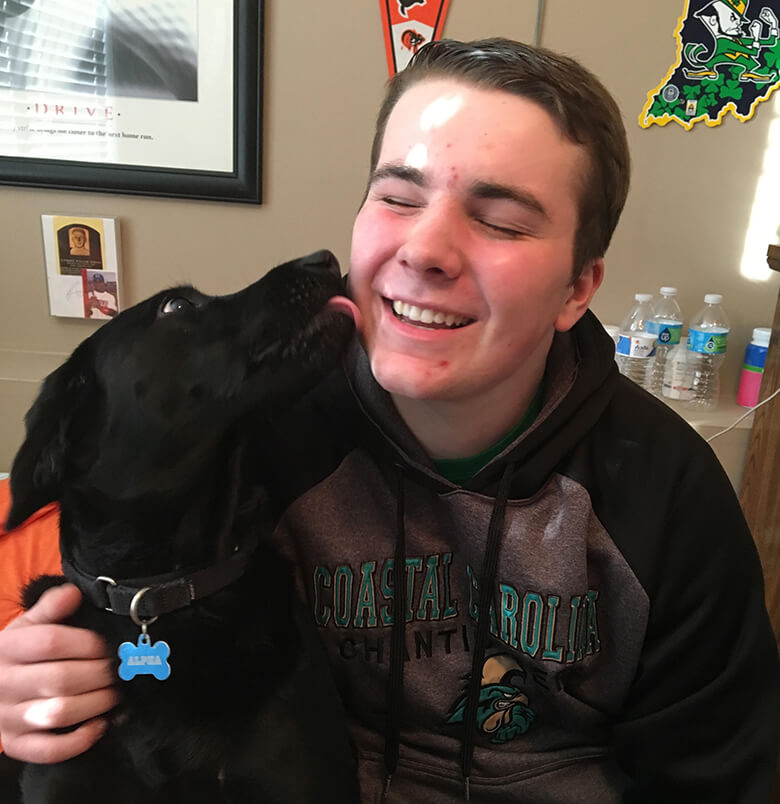 "He alerts to my blood sugar through smell, 20 to 40 minutes sooner than I know anything is wrong," Schalk tells This Dog's Life. "He also helps keeps me from having many long- and short-term health issues."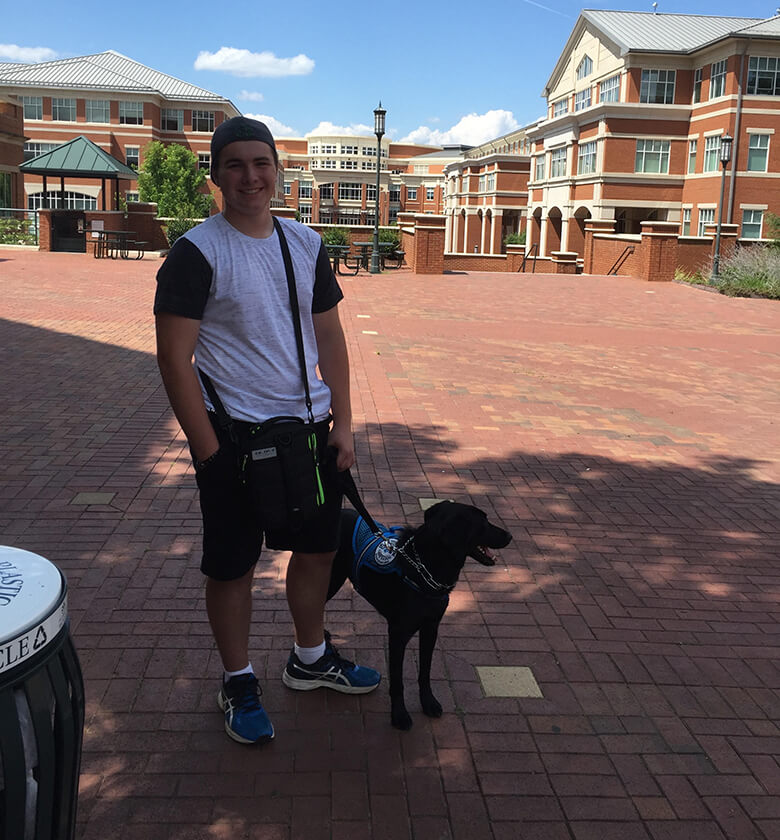 Having Alpha at school, not only provides support for Schalk, but he also has an impact on other students.
"Alpha has a great impact on others, he changes the mood in class, and in the school in general," says Schalk. "People absolutely love Alpha, my friends and teachers love seeing him in class and everyone loves seeing him in the hallways between classes."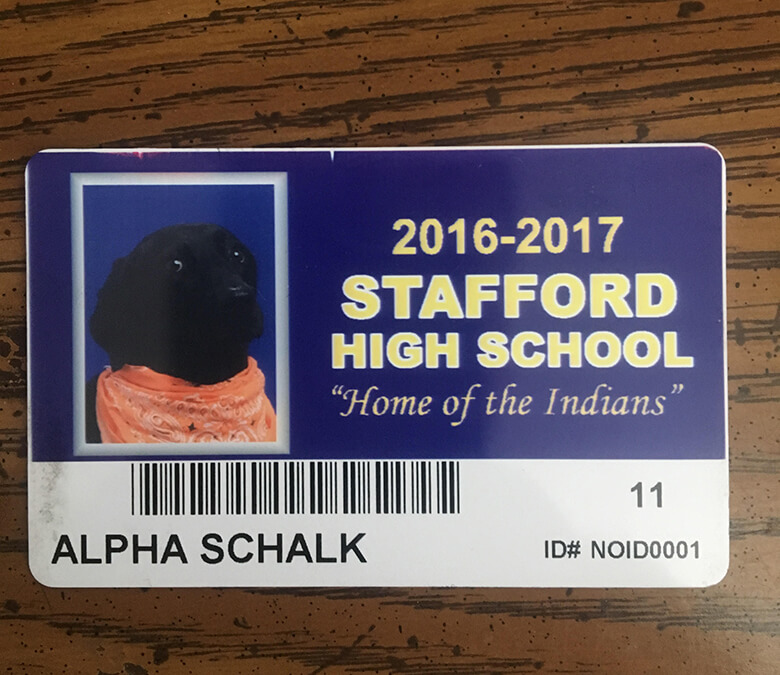 So, when it came time for the big picture day, Schalk asked the school if Alpha could also get his photo taken.
Related: After Man and His Service Dog Couldn't Find a Job, Lowe's Welcomes Them to the Team
"I brought the idea to a friend of mine in the yearbook club, and we asked the teacher in charge, as well as the administration, and everyone loved the idea.," he says. "He is a huge part of the school environment, and it just seemed right to include him."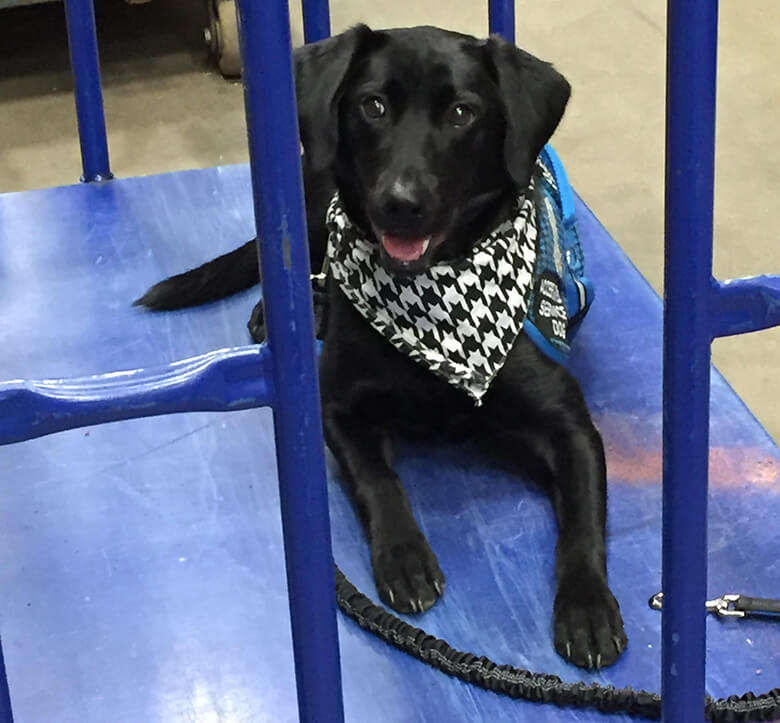 While Schalk knew Alpha would be in the yearbook, other students did not. When Diana Bloom, an upperclassman, received her yearbook, she couldn't help but sharing Alpha's picture on Twitter.
they put his service dog in the yearbook i'm CRYING pic.twitter.com/yU47kpKnwA

— diana bloom Ⓥ (@dianalbloom) May 18, 2017
To date, it has been retweeted more than 3,900 times, with people loving it.
That is the cutest thing I've ever seen ? pic.twitter.com/3Dgqv6T18N

— ?Megan? (@meganhubbard445) May 20, 2017
Dogs take care of their "people" better than anyone!!

— lauren c (@laurenclaff) May 26, 2017
Such a wonderful act of the school to recognise the importance of Alpha's work for someone with Type 1 Diabetes – well done Stafford High. ?

— Conrad Jarrett (@ConradJarrett) May 26, 2017
"Alpha is such a blessing," says Schalk." He and I have an unbreakable bond; he is my best friend."
Related: Service Dog Going Blind Given Special Retiring Ceremony By College